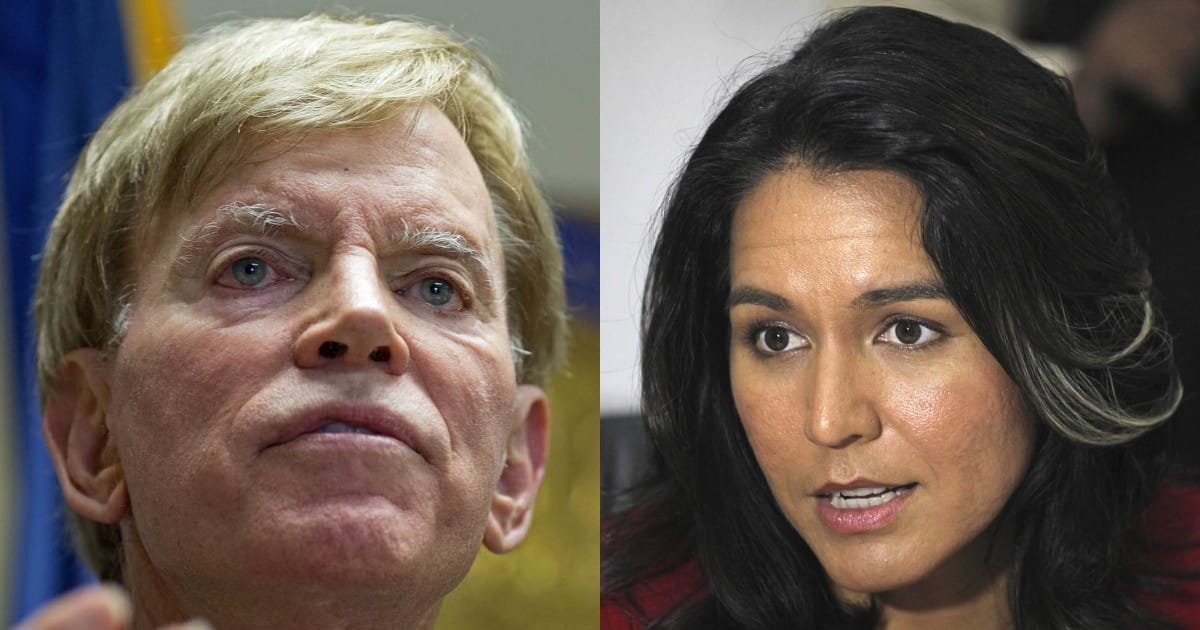 Whenever I want to be entertained, I sometimes sit back and observe some of the illogical leaps and complete absurdity in the political and intellectual landscape. Sometimes it would get so bad that I would end up asking myself,
"Why can't these people apply simple logic and common sense? Why do people want to get even a high school education after all? How can those people not see the logical or fundamental implications of their own positions? Is it really that hard to sit down and start examining the logical endpoint of one's own assumptions? Do these people really care about truth and logic and consistency at all? Or do they just want to insult logic and reason?"
People who take logic and reason seriously always try to follow an argument to its logical conclusion and see where the argument really leads. However, logic is a frightening thing, particularly when you subscribe to an ideology which doesn't allow you to follow your own system to its ultimate conclusions. The reason you and I can come to an agreement about certain issues is because of logic, which has numerous branches. Deductive and inductive arguments are part of logic.
Now, what qualifies as a good deductive argument? Simple. For a valid deductive argument to be a good one, the premises of the argument has to be more probable or plausible than its denials. As a corollary, if the premises of a deductive argument are true and the conclusion is based on the premises and on the rule of logic, then we have a good deductive argument. A classic example is simply this:
All men are mortal
Socrates is a man
Therefore, Socrates is mortal
We have good reasons to believe that both premises are true, therefore the conclusion is also true. It's just that simple. These simple rules of logic have been in existence since human beings came into being, and we certainly cannot function without them. So the anytime people present premises or statements that they say lead to certain conclusions, then it is an argument, but that does not necessarily mean that the argument is valid. For example, let's present the following statements:
Greek is a language
Socrates was Greek
Therefore, Socrates was a language
Does the argument really follow? The answer is no. This is known as the fallacy of equivocation in logic. Do the media and puppets of the current regime present premises which lead to bad conclusions? Of course.
The Jewish Daily Forward has recently posted an article saying that David Duke, Richard Spencer, and the Daily Stomer "have taken credit for [ Tulsi Gabbard's] improved fortunes. [They] took credit in April for Gabbard reaching the 65,000 donor threshold to qualify for the debates…"[1]
The magazine continues to say:
"This isn't the first time Gabbard has attracted such support. White nationalist leaders David Duke and Richard have made favorable statements about the candidate. The white nationalists generally cite Gabbard's isolationist views, her 2017 meeting with Syrian dictator Bashar al-Assad and her criticisms of Barack Obama and other Democrats for not using the phrase 'radical Islamic terrorism.' 'Tulsi Gabbard for President. Finally a candidate who will actually put America First rather than Israel First!' Duke tweeted in February."
The Daily Beast essentially said the same thing back in January of this year, and Politico magazine repeated what was already said months ago.[2]
Well, what does David Duke or Richard Spencer or the Daily Stormer have to do with the message that Gabbard is articulating? Absolutely nothing! Does the Jewish Daily Forward mean to tell us that Gabbard actually contacted those people to get their opinions on certain issues? Or is Gabbard saying something that is universally in America? Is she trying to articulate what the average American is thinking?
Let's take the argument to an extreme here. If Adolf Hitler or Joseph Stalin says that two plus two is four, then has the statement become categorically false because Stalin says it? You see, the reasoning behind the article in the Jewish Daily Forward simply doesn't make sense at all.
It is true that perpetual wars lead to perpetual disasters in the Middle East and elsewhere. Gabbard is a military veteran and knows what happened to Iraq. Overthrowing Saddam led to misery and suffering both in Iraq itself and in America. The disaster, as we have documented in the past, will cost America at least six trillion dollars.[3] Gabbard's message can be heard loud and clear:
"We must stand up against powerful politicians from both parties, who sit in their ivory towers, thinking up new wars to wage, new places for people to die, wasting trillions of our tax payer dollars, hundreds of thousands of lives and undermining our economy, our security, and destroying our middle class."
Virtually every single thinking American will agree. I have already put my stamp of approval on the statement. And if you think Gabbard is mistaken here, then let's just do a brief historical background here.
In 2010, the Iraq war logs revealed that there were at least 15,000 civilian deaths that were unrecorded.[4] It is a lot worse today. After the war, Americans had to introduce Israeli-style torture in places like Abu Ghraib, and forcing prisoners to have sex with one another and sodomizing teenagers was fair game.[5]
Now consider this: the estimate of lives lost in the war in Iraq alone is between 100,000 to 600,000, including thousands of civilians. In 2003, at least 12,000 civilians lost their lives. The first three years of the war produced between 104,000 and 223,000 civilian deaths.
When it was over, 2.3 million Iraqis had been forced to flee their homes and towns; by 2008, another 2.7 million Iraqis were displaced, and nearly half a million civilians ended up losing their lives.[6] Thousands upon thousands of other people went missing by 2008.[7] This is out of a total Iraqi population of about 30 million people.[8]
When the war was over, sectarian violence and car bombings were rampant—almost every day.[9] The Iraq war itself shook the entire nation and created havoc even by 2006.[10] Factions of society that once coexisted were dismantled.
In a nutshell, Iraq was in decay. Buildings and farmlands were destroyed.[11] And the fringe benefits of the war? Between 300,000 and 360,000 veterans returned home with brain injuries,[12] some of which went untreated.[13]
By 2005, more than 6,000 soldiers serving in Iraq committed suicide.[14] In 2012, more soldiers committed suicide than died in combat,[15] making it the year with the highest suicide rate since 2001.[16]
Torture was also routine in Afghanistan, where adolescents were beaten with hoses "and pipes and threats of sodomy."[17] These acts were not done in the dark. Cambridge University published similar reports in a book that is more than 1200 pages long.[18] These acts were also testified to by psychiatrists such as Terry Kupers.[19]
So shouldn't Duke, Spencer, and other Americans support Gabbard for that reason? Wouldn't it be stupid if they don't applaud her legitimate effort to stop perpetual wars? Does the Jewish Daily Forward want people to continue to prostrate before the war machine, the Israeli regime, and the Neoconservative ideology? And do they mean to tell us that Duke is more wicked than people like Sheldon Adelson, the man who was accused of spreading prostitution in China and buying politicians in the United States? Do they mean to tell us that Benjamin Netanyahu is more virtuous than David Duke? As far as we know, David Duke hasn't killed a single person. David Duke is not saying that the United States needs to invade Iran. In fact, he is saying the opposite.
But Netanyahu is responsible for the deaths of thousands of lives in the Middle East. He is responsible for the debacles Iraq and Afghanistan, and he is personally responsible for the destruction of lives in Syria. If the Jewish Daily Forward needs to be serious, then they need to be concerned about the man who has blood all over his hands.
---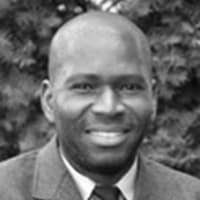 ATTENTION READERS
We See The World From All Sides and Want YOU To Be Fully Informed
In fact, intentional disinformation is a disgraceful scourge in media today. So to assuage any possible errant incorrect information posted herein, we strongly encourage you to seek corroboration from other non-VT sources before forming an educated opinion.
About VT
-
Policies & Disclosures
-
Comment Policy
Due to the nature of uncensored content posted by VT's fully independent international writers, VT cannot guarantee absolute validity. All content is owned by the author exclusively. Expressed opinions are NOT necessarily the views of VT, other authors, affiliates, advertisers, sponsors, partners, or technicians. Some content may be satirical in nature. All images are the full responsibility of the article author and NOT VT.