By Sajjad Shaukat for VT
Very tension escalated rapidly between India and Pakistan when on February 27, this year, in response to the Indian so-called pre-emptive air strike near the town of Balakot, close to the border with Pakistan's sector of Kashmir, Pakistan Air Force (PAF) shot down two Indian Air Force (IAF) fighter jets and launched aerial strikes at six targets in the Indian Occupied (IOK).
In this respect, the aftermath of the false flag terror attack at Pulwama and the so-called surgical strikes were manipulated by New Delhi against Islamabad as the election-stunt. But, truth about India's surgical strikes unmasked, when Indian top civil and military leaders failed in providing any evidence.
The myth of Indian surgical strikes was further exposed, when, referring to the statement of the  then Indian India's External Affairs Minister Sushma Swaraj who admitted on April 18, 2019 that no Pakistani soldier or citizen died in the air strike carried out by IAF across the border in Balakot, Director General of Pakistan Army's media wing, the Inter-Services Public Relations (ISPR), Maj-Gen. Asif Ghafoor stated on April 19, 2019: "After India finally admitted that their so-called air strike carried on February 26 in Balakot caused no deaths and casualties…Hopefully, so will be about other false Indian claims [such as] surgical strike of 2016, denial of shooting down of two Indian Air Force [IAF] jets by Pakistan Air Force and claims about F16…Better late than never."
During three-day visit to the US, Pakistan's Prime Minister Imran Khan met American President Donald Trump on July 22, this year in a push to mend the strained relations between Islamabad and Washington. Foreign Minister Shah Mehmood Qureshi and Chief of Army Staff General Qamar Javed Bajwa also accompanied the premier.
Talking to Prime Minister Imran at the Oval Office, President Trump offered to mediate in the Kashmir dispute between nuclear-armed neighbours Pakistan and India.
It is worth-mentioning that the US forces have decided to leave Afghanistan within five years under a Pentagon plan offered as part of a potential deal with the Taliban to end the nearly 18-year war. Notably, the war in Afghanistan is America's longest military intervention which has cost Washington nearly US $.1.7 trillion. Hence, positive shift in America's policy towards Pakistan, seeking cooperation and re-establishing the association can be seen at present. Therefore, in the aftermath of Pulwama terror attack in the Indian Occupied Kashmir and escalation of tension between Islamabad and New Delhi, on February 28, this year, US President Trump had played a major role in de-escalating tension between the two neighbouring countries.
Externally, Pakistan is facing Indian aggressive designs. Pakistan's security forces, especially, Pak Army and Rangers have already been responding to India's unprovoked firing at the Line of Control (LoC) boldly in Kashmir, including Working Boundary in Sialkot and other sectors. But, tensions, again, escalated between India and Pakistan, as New Delhi took belligerent steps.
In this regard, Indian extremist Prime Minister Narendra Modi's governmentended special status of the Jummu and Kashmir on August 5, this year, while scrapping articles 35A and 370 of the Constitution in a malicious attempt to turn Muslim majority into minority in the Indian Occupied Kashmir (IOK).
By ignoring protests, even by the Indian opposition parties, the upper house of India's parliament also passed a bill proposing the state of Jammu and Kashmir which includes the Kashmir Valley and the Ladakh area—be split into two federal territories. Jammu and Kashmir will have a state legislature, and Ladakh will be ruled directly by New Delhi.
Fearing reaction of the Kashmiris in the Indian Held Kashmir, Indian authorities placed large parts of the region under curfew and Kashmiri leaders were detained or arrested.
Communications were cut, with private mobile networks, internet services and telephone landlines cut. The state government ordered that there shall be no movement of public and all educational institutions shall also remain closed. There will be a complete bar on holding any kind of public meetings or rallies during the period of operation of this order. Hindu pilgrims and tourists were expelled.
New Delhi which already had 500,000 troops in the Indian Controlled Kashmir sent almost 30000 extra troops.
In fact, India is going to increase brutal tactics through a major military operation to suppress the Kashmiris' war of liberation. Indian forces have already intensified state terrorism, as every day innocent Kashmiris are being martyred. In the recent past, Indian forces again used cluster bombs on the Kashmiris. Many Kashmiris have become permanently blind and paralyzed due to pellet guns shots, including chemical weapons used by the ruthless Indian forces.
On the other side, a meeting of the National Security Committee (NSC) of Pakistan which includes civil-military leadership and the DG of primary intelligence agency ISI, chaired by the Prime Minister Imran Khan reviewed the situation arising out of Indian unilateral and illegal actions, situation inside Indian Occupied Jammu and Kashmir and along LOC, decided to take various steps.
In this connection, on August 7, 2019, Islamabad implemented various measures such as expulsion of Indian High Commissioner, withdrawal of Pakistani High Commissioner from New Delhi, suspension of bilateral trade relations with India—to take Kashmir matter to the UN Security Council; to observe the Independence Day-August 14 in solidarity with Kashmiris and their struggle for right of self-determination and to observe Indian Independence Day-August 15 as Black Day in Pakistan.
P.M. Imran also directed that "all diplomatic channels be activated to expose brutal Indian racist regime, design and human rights violations". The premier also directed the armed forces to remain on high alert to meet any India's misadventure.
On the same day, unity was witnessed by the ruling party PTI and the opposition parties-PPI, PML-N and the religious parties when the joint session of the parliament unanimously passed resolution in condemnation of "India's unilateral and illegal move to scrap Kashmir's special status", as enshrined in the United Nations Security Council (UNSC) resolutions—"deployment of additional troops and atrocities in Indian occupied Jammu and Kashmir".
The resolution demanded India to stop the "brutalisation of the people of IOK through killings, torture, arbitrary arrests, enforced disappearances, mass blinding by pellet guns, and use of rape as an instrument of war".
It called upon the UN Security Council to take cognisance of the matter and the UN Human Rights Council to constitute a Commission of Inquiry. It also calls upon Organisation of the Islamic Cooperation (OIC) to "convene an extraordinary high level session immediately" and "work with the UN for an end to repression in IOK".
Notably, in a statement at an emergency meeting of the organization's Contact Group on Jammu and Kashmir in Jeddah on August 6, 2019, the members "condemned the illegal Indian actions, while reiterating their continued support for the people of Jammu and Kashmir".  It added: "They called for a peaceful resolution of the dispute in accordance with the United Nations Security Council resolutions and the aspirations of the Kashmiri people…Jammu and Kashmir is an internationally recognized dispute, pending on the agenda of the UN Security Council".
Earlier, taking note of India's war-like posture, addressing the joint session of the parliament, Prime Minister Imran Khan said: "India's decision to end special status of Occupied Kashmir will have repercussions globally…This may lead to incidents like Pulwama [attack], for which India will blame Pakistan. This will lead to problems in Azaad Kashmir. If they attack us, we will retaliate…Where is the end to this?…All parties will lose that war. A conventional war between two nuclear armed nations will have global consequences".
On August 6, 2019, the statement was issued by the ISPR-DG Maj-Gen. Asif Ghafoor after the conclusion of a Corps Commanders meeting, said that the meeting, which was chaired by the Chief of the Army Staff General Qamar Javed Bajwa reiterated that "Pakistan never recognised the sham Indian efforts to legalise its occupation of Jammu & Kashmir through article 370 or 35-A decades ago, efforts which have now been revoked by India itself…Pakistan Army firmly stands by the Kashmiris in their just struggle to the very end…shall go to any extent to fulfil our obligations in this regard."
Besides other Islamic countries, Turkey and Malaysia also denounced Indian illegal moves regarding Kashmir.
And China also stated that it opposed India's decision to revoke the special status of Kashmir, elaborating that it undermined China's territorial sovereignty. The Chinese foreign minister agreed that occupied Kashmir was and remained a disputed matter and that it should be resolved in accordance with the UN's resolutions. Chinese foreign ministry spokeswoman Hua Chunying said on August 6, 2019: "Recently India has continued to hurt Chinese sovereignty by unilaterally changing domestic law…India's claim over Ladakh, as part of Kashmir, involved Chinese land…This act is not acceptable and won't be in any sense binding".
Pakistan's Foreign Minister Shah Mehmood Qureshi, who arrived in Beijing on August 10, this year to hold consultations with their leadership stated that China would support Pakistan in the United Nations Security Council over the occupied Kashmir issue, after India abrogated special status of the occupied Kashmir.
United Nations Secretary-General Guterres called on New Delhi on August 8, 2019 "to refrain from taking steps that could affect the status of Jammu and Kashmir." Guterres recalled the 1972 Simla agreement between India and Pakistan "which states that the final status of Jammu and Kashmir is to be settled by peaceful means, in accordance with the Charter of the United Nations".
Moreover, protests and rallies are being held across Pakistan, Bangladesh, India and other Muslim countries, including Western countries against Indian illegal act.
Sources suggest that Russia and China are building pressure on India for de-escalation of tensions through dialogue, as any conventional war could culminate into nuclear war.
Sajjad Shaukat writes on international affairs and is author of the book: US vs Islamic Militants, Invisible Balance of Power: Dangerous Shift in International Relations
Email: sajjad_logic_pak@hotmail.com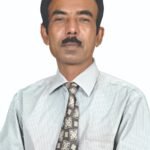 ATTENTION READERS
We See The World From All Sides and Want YOU To Be Fully Informed
In fact, intentional disinformation is a disgraceful scourge in media today. So to assuage any possible errant incorrect information posted herein, we strongly encourage you to seek corroboration from other non-VT sources before forming an educated opinion.
About VT
-
Policies & Disclosures
-
Comment Policy
Due to the nature of uncensored content posted by VT's fully independent international writers, VT cannot guarantee absolute validity. All content is owned by the author exclusively. Expressed opinions are NOT necessarily the views of VT, other authors, affiliates, advertisers, sponsors, partners, or technicians. Some content may be satirical in nature. All images are the full responsibility of the article author and NOT VT.