The latest mass shootings, in El Paso, TX and Dayton, OH, were entirely predictable. All previous investigations into mass shootings have failed and the policy has worked well for Germany. Nobody in the mainstream media has a clue and the chances of intelligent mainstream commentary on a mass shooting are now so low as to be non-existent. There isn't even a single member of Congress who has heard of the agency (the DVD) which is organising these shootings. Sadly, we can expect more deaths.
Firstly of course my condolences to the loved ones of those who have passed. My primary concern however is to prevent further deaths. There's only one way to do that, and that is to mount a serious investigation into a mass shooting, for the first time.
Although I am told that President Trump is a regular reader of VeteransToday (and why not?) nobody has yet managed to get a copy of Spyhunter to him. The result is that he's not aware of the DVD, so far as I can tell, although he's smart enough to have smelt a rat. Why would you have more mass shootings with a Republican president than a Democrat?
The President and I have mutual friends, who could warn him if they were so minded, but so far they have sat on their hands. This is partly, no doubt, because they can't due diligence the DVD. They won't be able to, frankly, outside INTELCOM. Their mistake, with respect, has been to attempt the impossible and not pass along the intelligence in their possession to those who can verify it. I know where the hard data is – it was on my advice, for example, that you guys moved a bird overhead the DVD's HQ in Dachau, Bavaria.  
In some cases there may also be some lingering doubt over my ludicrous ring-back bomb hoax prosecution, although oddly enough their desire to check their facts doesn't extend to the prosecution! The upshot is that the President has been left in ignorance and lives have been thrown away unnecessarily. I hate sounding negative, but sadly I don't think that 31 deaths is going to be enough to change things. Nobody lifted a finger to warn the President after Vegas and I doubt anybody will after El Paso and Dayton.
How many shooters?
I'm thinking two at El Paso and one in Dayton, plus the usual back-ups – drivers, spotters, controllers, etc. For decades we have been fed Janet & John nonsense about single shooters in mass shooting incidents. The MSM lap up this nonsense like there's no tomorrow. Single shooter theories have now become an obsession.
The FBI feed the obsession by shutting down any line of enquiry that might lead to a second or third shooter. They tend to seize CCTV recordings and other evidence and shut out local law enforcement.
This strategy will work fine in Ohio, apart from Columbus (Columbus PD have consulted me and actually have people with brains!). I'm not so sure it will work in Texas. There are some serious law enforcement officers in the Lone Star State, who might resent being pushed off the case. Murder is a capital crime in Texas, and rightly so. As the boys down there are wont to say, "the law is the law". I am of course available to be consulted!
Law enforcement officers do not have to accept fairy tales, it's just the practice. The single shooter obsession rather puts me in mind of the 'Jack the Ripper' myth. For 130 years the police and the media have bought into the absurd theory that the cruel murder and disemboweling of a number of prostitutes in London's East End was the work of a single criminal.
This was despite the lack of any evidence that gags or ligatures had been applied to any of the unfortunate sex workers involved. Please do not try this at home, but should you try and disembowel someone whilst they are still alive, without anaesthetic, they are likely to remonstrate with you. They may even ask you questions such as 'what are you doing with my liver?' or ask you to put that kidney back.
The idea that one man committed these appalling crimes, on his own, is now so deeply engrained in the minds of the MSM that they have fallen into what Professor Law calls an "intellectual black hole". Like climate change nutters they are so persuaded of a particular notion that they are beyond reason.
It's beyond time that law enforcement started fact-checking the crackpot single shooter theory. Mass shootings are set up. They are planned, by intelligence officers, and because they are planned the motives of the muppets doing the shooting are almost irrelevant.
The DVD again?
Almost certainly, yes. Mass murder is a tactic peculiarly associated with Germany's covert DVD intelligence agency. American mass shootings are usually organised by its COREA/Correa Group sub-agency, based in Frankfurt, the same group which probably whacked poor old Jeffrey Epstein.
The motive was clearly to embarrass President Trump, with new gun control laws a secondary motive. Germany has long wanted stricter gun controls in the States.
Thanks to those nice people the NRA the secondary aim is unlikely to be realised. Guns in America are about freedom. The American people understand that when the Feds want your guns they also want your freedoms. 
Whilst the NRA have very sound arguments against new gun controls, which are typically waived in the case of mass-shooters anyway, they're not intelligence-literate, with respect. It's been a long time since a nice NRA Vice-President invited me to lunch at the National Press Club in Washington.
Anyone who can get a copy of this article into the hands of the NRA might be doing them, and America, a service. They're entitled to know who is organising these shootings.
ATF
As usual the FBI have pushed the ATF off the investigation. The ATF are much less vulnerable to penetration from the COREA/Correa Group and ought to be the lead agency on mass shootings. A mass shooting involves firearms, right? The ATF are far more competent than the FBI, with respect, as well as being more patriotic, with higher ethical standards. In my experience, they're also usually nicer.
Being experts the ATF would be unlikely to overlook the ammunition. How many times in mass shooting incidents do we see the MSM obsess on how the firearms were acquired and overlook the ammo? You need to trace the ammunition as well as the guns.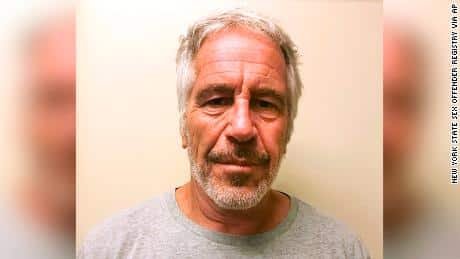 The Epstein Assassination
Interestingly, financier, sex offender and German operative Jeffrey Epstein (no relation to the Beatles' manager Brian Epstein, a friend of a friend of a friend) was murdered on Saturday. Officially it's being billed as a suicide, but if Epstein committed suicide so too did Adolf Hitler.
The Metropolitan Correctional Center in New York is a federal facility. In order to clear the way for his murder Epstein's cellmate was moved and the number of guards cut back, in other words someone in the prison management was in on the hit. I gather there aren't that many items you can use to commit suicide in the MCC. Don't even ask about the sheets – they're of the easy to tear variety and not much use for hanging yourself, unlike the sheets in British prisons!  
COREA/Correa Group penetration of the federal bureaucracy is a fact of life, sadly. It would not have been too difficult for Frankfurt to set up the hit. Epstein had a lot of dirt on German assets in Washington and was in a position to cut a deal. I suspect he was already talking.
If he was also talking about high-yield offshore programs, the means by which he amassed his wealth, then he was a particular threat. You can forget Ponzi schemes – he was trading. When the Germans say that they always look after their own what they mean is they will always whack their own if they look like talking!
I'm aware of the theory that he wasn't whacked at all, merely kidnapped, but that looks like poor old Jeffrey being wheeled into hospital on a gurney. There's also been an autopsy, with a family observer present. These things are difficult to fake. Generally speaking, if you're alive and someone starts performing an autopsy on you, you complain. It's the sort of thing that even Home Office pathologists pick up on – corpses twitching, complaining about the Y-incision, asking for cups of tea, that sort of thing. I'm calling this one as murder.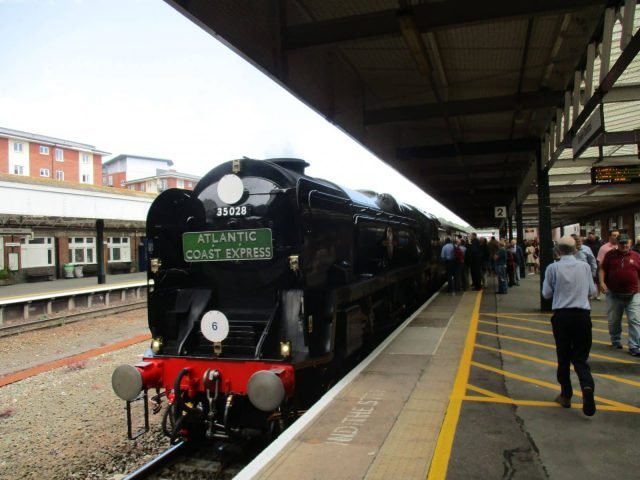 The Atlantic Coast Express
Well done to UK Railtours for their splendid organisation of the Atlantic Coast Express on Saturday. It was quite fun watching the expressions on the faces of passengers waiting on platforms for regular service trains as our steam-hauled express thundered through at up to 75 mph!
Our locomotive was one of Oliver Bulleid's magnificent Merchant Navy Class Pacifics, 35028 Clan Line. Very modern looking in their original guise (they were rebuilt in the 1950s), with all-welded fireboxes and 280 psi boiler pressure they pointed the way forward for steam. More than 70 years old, Clan Line handled her 11 car, 400 ton train with ease.
Steam charters are a great way of seeing Britain, and you can dine in comfort on the way. The Atlantic Coast Express ran some 400 miles, from London Waterloo to Exeter St David's, up to Bristol Temple Meads and back to Waterloo via Bath and Salisbury, all with steam haulage.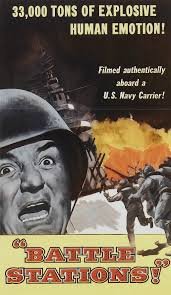 This Week's Movie Review: Battle Stations (1956, dir. Lewis Seiler)
Given an airing on British TV on the Talking Pictures channel over the weekend, Battle Stations is a great tribute to the US Navy and to the carriers USS Bunker Hill (CV-17) and USS Franklin (CV-13) in particular. Wartime footage of the devastating Japanese bomb attack in the Franklin on March 19 1945 is weaved into the movie.
The plot centers on the tough measures taken by the unnamed carrier's Captain, well played by Richard Boone, to get her ready again for combat after the Japanese claimed to have sunk her. The drills pay off when the ship is hit by a kamikaze off Japan.
It's not the most famous war movie ever, nor the best, but it offers fascinating insights into US naval aviation in the Pacific in World War II. The Essex class carriers were wonderful, war-winning, ships, but they were vulnerable, as the near loss of the Franklin demonstrated. The US Navy were undoubtedly ahead in damage control, the lesson of the movie.
The debate about whether the British armored Illustrious class or the wooden-decked US Essex class carriers were better continues. The answer is that they were different types of ship, intended to be fought under very different conditions, using quite different tactics. Absurdly, thanks in part to the German asset Field Marshal Smuts, the Royal Navy lacked control of its own aircraft until shortly before World War II. In particular its aircraft were under-powered and designed under artificial constraints imposed by the RAF. Once the war started production for the RAF had priority.
Moreover the Royal Navy expected to fight its carrier war in the Med, an enclosed sea, where its ships would always be within range of enemy land-based aircraft, as indeed proved to be the case. British carriers were designed to be fought with the fleet. They were battle-worthy and could sustain damage which would sink an American carrier, even with the letter's superior damage control.
British carrier captains also normally struck their planes below decks, in armored hangars, whereas American carriers made extensive use of deck-parking. The movie shows the dangers of this, as an inexperienced ensign fails to observe a wave-off and risks plowing into the deck park. The tactical advantages of American carrier design and practice came into their own during the great carrier battles in the Pacific. American fast carrier task forces had great offensive striking power.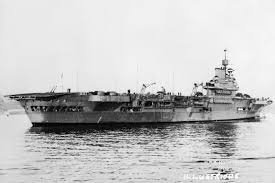 Towards the end of the Pacific campaign however the armored decks of British carriers proved their worth, as kamikazes bounced off them. When a kamikaze hit an Essex class carrier the ship was usually endangered. When a kamikaze hit an Illustrious class carrier it was a case of 'sweepers, man your brooms'!
Battle Stations is a good movie and well worth watching.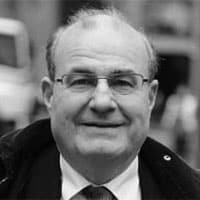 Michael Shrimpton was a barrister from his call to the Bar in London in 1983 until being disbarred in 2019 over a fraudulently obtained conviction. He is a specialist in National Security and Constitutional Law, Strategic Intelligence and Counter-terrorism. He is a former Adjunct Professor of Intelligence Studies at the American Military University.
Read Articles from Michael Shrimpton;
ATTENTION READERS
We See The World From All Sides and Want YOU To Be Fully Informed
In fact, intentional disinformation is a disgraceful scourge in media today. So to assuage any possible errant incorrect information posted herein, we strongly encourage you to seek corroboration from other non-VT sources before forming an educated opinion.
About VT
-
Policies & Disclosures
-
Comment Policy
Due to the nature of uncensored content posted by VT's fully independent international writers, VT cannot guarantee absolute validity. All content is owned by the author exclusively. Expressed opinions are NOT necessarily the views of VT, other authors, affiliates, advertisers, sponsors, partners, or technicians. Some content may be satirical in nature. All images are the full responsibility of the article author and NOT VT.