Steven Pinker, the well-known psychologist at Harvard, collaborated with Alan Dershowitz in order to help Jeffrey Epstein when he was indicted in 2006. "An obscure document from Epstein's legal defense shows that Pinker weighed in on the precise meaning of a federal law about using the internet to entice minors into prostitution or other illegal sex acts."
Pinker is now attempting to distance himself from Epstein, saying things like he didn't know the details of the case then. Pinker declared:
"Though I did this as a favor to a friend and colleague, and not as either a paid expert witness or as a part of a defense team, knowing what I know now I do regret writing the letter."
Complete nonsense. So why doesn't he sue Dershowitz for getting him involved in such a huge case without letting him know in advance? Why doesn't he reprimand his friend for his deception? Or could it be that Pinker knew all along? Pinker again said: "I don't recall his telling me that the question pertained to the Epstein defense." That is complete balderdash again. The man continued to ask you specific details about the law and rape, and you never asked him the purpose of the questions?
Obviously Pinker, the Johnstone Family Professor, is not that stupid. In fact, Pinker himself wrote: "While he was representing Epstein, he asked me about the natural interpretation of one of the relevant laws, and I offered my opinion; this was cited in a court document." So Pinker did know that Epstein was being accused of raping young girls and teenagers. PZ Myers of the University of Minnesota himself wrote:
"There's still a problem. He "disliked" and had a "longstanding distaste" for Epstein, and finds his behavior "reprehensible", yet still he appeared at multiple events with him, assisted in an indirect way in his defense (which he now regrets), and this is the first time he has openly repudiated him.
"This is confirmation of what people have found objectionable about Pinker, that he is silent in the face of repulsive behavior, that he let Epstein associate himself with Harvard and took advantage of the Epstein jet, and only now, after he's finally getting dragged off to his just reward (maybe), does he come out with this stuff. I first publicly criticized Jeffrey Epstein in 2011, and I didn't even know him and have never met him! What took Pinker so long?"[1]
But that's not all. Listen to Pinker again: "I could never stand the guy and always tried to keep my distance."
What you are seeing here is that academics and public intellectuals like Pinker distance themselves from Epstein only when they got caught red-handed. Pinker would never have said that he "tried to keep my distance" if Epstein wasn't caught.
Perhaps this indicates why Pinker struggles mightily to construct a truthful worldviews in his many of his books. For example, he keeps telling us in The Better Angels of our Nature that violence has declined, despite the fact that Pinker never talks about the Israeli crimes in the Middle East, despite the fact that terrorist cells have increased since the invasion of Iraq,[2] despite the fact that Israel has been sterilizing Ethiopian women against their will, which resulted in a fifty percent decline in their birthrate,[3] despite the fact that Israeli authorities were engaged in systematically torturing four to six thousand Palestinian prisoners every year,[4] despite the fact that at least thirty thousand of them had gone through that new gulag process since 1987,[5] despite the fact that car bombings and explosions are killing people virtually every day in Iraq, Afghanistan, and Syria.[6]
USA Today reported, "Official: Al-Qaeda in Iraq Strongest since 2006."[7] In other words, America spent billions of dollars in Iraq and what does the average American get in return after more than ten years? Al-Qaeda is stronger!
Pinker does not want to talk about those issues because that would ruin his thesis in The Better Angels of our Nature.
Appendix:
Dear Mr. Alexis;
With all due respect, I believe this post falls far short of your vaunted logic test.
You are a math teacher in Korea with no presumed employment with any intel agency or experience in intelligence matters, meaning your sources are the same as mine; worse yet your 'citations' are laughable. The Miami Herald, Huffington Post and Russia Today…really? Seriously? My high school journalism teacher would have thrown me out of a 3rd story window with cites like that.
Shrimpton may or may not be your cup of tea, but he is or was a carded intel officer with presumably thousands more connections with people who do more than write the latest rumors in the Huffington Post.
Please list your present or past security clearances and the location of the last SCIF you were in.
I can reasonably presume one thing…neither you nor I will ever know what happened.
Response: I am not one bit surprised by your response because it is typical of those who don't have a serious argument. Instead of focusing on what I said in the article and responding to it in a civil manner, you went after ME personally. If you haven't noticed that yet, this is called the ad hominem fallacy in logic. It gets even more laughable because I quoted both Russia Today and the Huffington Post in the article because what they said was common knowledge. You don't dispute what they said either, but you find it alluring to go after the Russia Today and the Huffington Post, as if I view EVERYTHING they ever publish is absolutely true! Take it from me: don't ever walk into a logic class with that kind of irresponsible and silly attitude.
I got the same kind of attitude from Shrimpton when I once cited to him two books which were published by Cambridge University Press (America Alone: The Neo-Conservatives and the Global Order, and The Neoconservative Revolution: Jewish Intellectuals and the Shaping of Public Policy.) Instead of refuting what was said in the books, Shrimpton attacked Cambridge University itself as an unreliable source! This is the kind of argument that you are essentially defending. Some of the points you raised here are so ludicrous that I will not take time to refute them.
Cymrocyffredin:
Leave Shrimpy alone. Have you read his book? I would rather guess not. As for insulting our Royal Family, well, what can one say. A maths [sic] teacher in Korea? Well, what can one say? North or south Korea?, the two are different, you know. Leave Shrimpy alone and leave Randy Andy alone. Remember Koo Stark? You're too young I guess.
Response: Again, there is nothing about what was said in the article. These people simply need to focus on what was said and provide a serious refutation. What does "Royal Family" have to do with Shrimpton fantastically proposing that Epstein was probably killed by the Germans? Instead of addressing the actual issue again, the commenter killed the messenger by crazily attacking his character. And yes, I did read Shrimpton's book, and I had a long written discussion with him years ago about it.
---
[1] https://freethoughtblogs.com/pharyngula/2019/07/12/pinker-speaks-up-at-last-about-epstein/. Emphasis in original.
[2] See for example Fareed Zakaria, "End the War on Terror and Save Billions," Washington Post, December 7, 2012.
[3] Renee Ghert-Zand, "Shocking Decline in Ethiopian Israeli Birthrate," Jewish Daily Forward, December 10, 2012.
[4] See for example Dan Fesperman, "Israel Tortures Palestinian Prisoners Despite Peace Accords, Rights Group Says," Baltimore Sun, June 15, 1994; see also Joel Greenberg, "Israel Reports Admit Abuses by Security Forces/Unsealed Probe of Shin Bet Details Harsh Treatment of Palestinians," San Francisco Chronicle, February 10, 2000.
[5] Joel Greenberg, "Israel Rethinks Interrogation of Arabs," NY Times, August 14, 1994
[6] For the latest development, see for example Margaret Griffis, "Nine Killed, 20 Wounded in Northern Iraq Attacks," Antiwar.com, November 15, 2013.
[7] Sinan Salaheddin, "Official: Al-Qaeda in Iraq Strongest Since 2006," USA Today, November 14, 2013.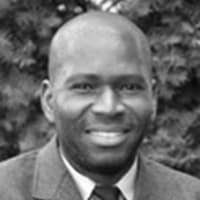 ATTENTION READERS
We See The World From All Sides and Want YOU To Be Fully Informed
In fact, intentional disinformation is a disgraceful scourge in media today. So to assuage any possible errant incorrect information posted herein, we strongly encourage you to seek corroboration from other non-VT sources before forming an educated opinion.
About VT
-
Policies & Disclosures
-
Comment Policy
Due to the nature of uncensored content posted by VT's fully independent international writers, VT cannot guarantee absolute validity. All content is owned by the author exclusively. Expressed opinions are NOT necessarily the views of VT, other authors, affiliates, advertisers, sponsors, partners, or technicians. Some content may be satirical in nature. All images are the full responsibility of the article author and NOT VT.