…by Russia Today, Moscow
[ Editor's Note: Normally I would like to say that this piece is finally the end of this story, but I know better. The Zionista cabal inside the Trump regime does not suffer its defeats humbly.
It never runs out of money and is staffed with people ALWAYS looking for something to do for job security. Frankly I think anything is possible at this point, including US Special Ops people rappelling down helicopter ropes onto the deck of the ship in a new seizure.
And maybe a misfired torpedo will appear from nowhere, or a mine, to send the ship up in flames for a photo op that will last for days in the news.
Behind the scenes the key issue is not being addressed. The US has deployed a level of sanctions for a war time situation, and which normally would require a UNSC unanimous vote. There was none.
The Trump regime has put on display that its unipolar "thingy" is bigger than anyone else's, with this continued open challenge. VT warned our overseas connections that they would get caught up in this new show of power, and they ignored it – a big mistake.
Some, like Germany, thought it could ignore large US-Germany trade imbalances, while American taxpayers foot more than their fair share of the NATO budget. VT has supported the US administration on this. Free trade must also be fair trade, or it is just a tool to be exploited.
The trade imbalance was a time bomb, and its time to blow up came, and Trump has a solid issue with his base on this. China made a big mistake in reneging on buying more US food in the last negotiation.
The wildcard now is will the public grasp that the sanctions to punish foreigners are paid for by American consumers, something that Gordon has covered over and over but apparently to a deaf public.
Strangely, we have seen no in-depth media effort to lay that all out to the public, so once again someone has jerked their chain to stay out of it, and our castrated media complied.
At the end of the day, the UN is the big institutional failure in this due to its flawed design. Its founding documents did not include any provisions to exclude, even temporarily, a rogue member, including a Security Council one.
If anyone has seen a word of discussion from inside the UN about reforming the UN on this issue, please let me know, as I have missed it. When I see a broken international structure with huge rippling consequences getting no push-back to be fixed, the term "designed to fail" comes to mind.
Let me know what you think in the comments…Jim W. Dean ]

Jim's Editor's Notes are solely crowdfunded via PayPal
Jim's work includes research, field trips, Heritage TV Legacy archiving & more. Thanks for helping. Click to donate >>
– First published … August 18, 2019 –
Gibraltar has rejected a renewed US request demanding the seizure of the tanker Grace 1, which has been renamed Adrian Darya 1. The decision comes days after it lifted the weeks-long detention and allowed the vessel set sail.
The British overseas territory rejected a warrant issued Friday by a federal court in Washington that sought the supertanker's arrest, the oil it carried and the almost $1 million found on board.
The US request came into conflict with the EU law under which Gibraltar governs, and led "to the differences in the sanctions regimes applicable to Iran in the EU and the US," it said in a statement on Sunday.
"The EU sanctions regime against Iran –which is applicable in Gibraltar– is much narrower than that applicable in the US," it explained.
This was the second time in a week that Washington tried to prevent Grace 1 from departing Gibraltar. On Thursday, the Justice Department made a last-minute effort to seize the oil tanker, filing the necessary formal request just hours before it had been cleared to set sail.
At that time, local authorities managed to withstand the diplomatic torpedo fired by the US at efforts by the UK to defuse tensions with Tehran, lifting a detention order Gibraltar had earlier issued for the vessel, with the backing of the British.
The US based its seizure requests on a claim that 'Adrian Darya 1' was ferrying Iranian crude to Syria under the auspices of the Islamic Revolutionary Guard Corps (IRGC), which is designated as a foreign terrorist organization by the US but not the EU or other world powers.
Also, there was a "scheme to unlawfully access the US financial system to support illicit shipments to Syria from Iran by the IRGC," the Justice Department alleged.
ALSO ON RT.COMUS tries to stop Gibraltar's planned release of seized Iranian supertanker
However, none of the allegations were compelling enough for the UK-governed enclave, as these "would not constitute offences in Gibraltar had they occurred in Gibraltar." There are no "equivalent sanctions against Iran in Gibraltar, the UK or the rest of the EU," the statement noted.
As the day progressed, Tehran reported that it stands ready to escort 'Adrian Darya' on her way to Iranian shores. "The era of hit and run is over… if top authorities ask the navy, we are ready to escort our tanker," navy commander Rear Admiral Hossein Khanzadi was quoted as saying by Mehr news agency.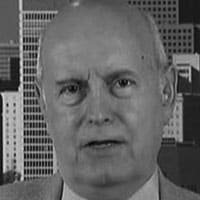 Jim W. Dean is VT Editor Emeritus.  He was an active editor on VT from 2010-2022.  He was involved in operations, development, and writing, plus an active schedule of TV and radio interviews.  He now writes and posts periodically for VT.
ATTENTION READERS
We See The World From All Sides and Want YOU To Be Fully Informed
In fact, intentional disinformation is a disgraceful scourge in media today. So to assuage any possible errant incorrect information posted herein, we strongly encourage you to seek corroboration from other non-VT sources before forming an educated opinion.
About VT
-
Policies & Disclosures
-
Comment Policy
Due to the nature of uncensored content posted by VT's fully independent international writers, VT cannot guarantee absolute validity. All content is owned by the author exclusively. Expressed opinions are NOT necessarily the views of VT, other authors, affiliates, advertisers, sponsors, partners, or technicians. Some content may be satirical in nature. All images are the full responsibility of the article author and NOT VT.