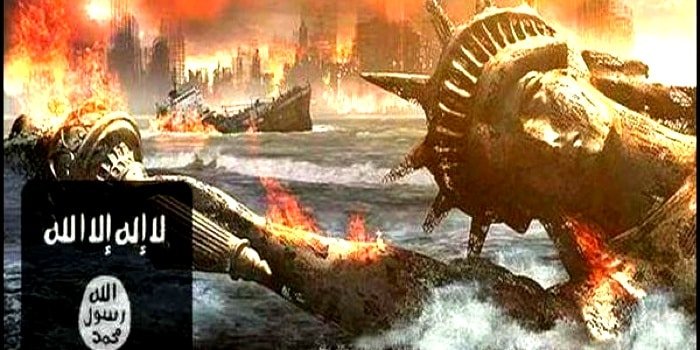 If you think that the United States has already spent too much money supporting terrorist cells in Syria and elsewhere, then you ain't seen nothing yet. I've got news for you: the United States, with its headquarters in Israel, is just getting started. Listen to this:
"The USA supplies and sells weapons to terrorists in Yemen under the cover of a NATO operation. That's what Bulgarian journalists found out. How does the scheme of supporting the rebels work? Evgeny Poddubny, the head of the VGTRK Bureau in the Middle East in Northern Africa, will tell us.
"Tens of millions of dollars worth of weaponry for ISIS fighters: the American buy mortar rounds and rifles in Serbia and Bulgaria for the Afghan Army. But this ammunition is eventually used by terrorists of so-called Islamic State in Yemen.
"The story that compromised Washington surfaced thanks to the investigation by Dilyana Gaytandzhieva. She's a Bulgarian journalist who, once again, has shed light on the obscure business of the American intelligence agencies. The reporter got in her possession the documents that enabled her to follow the path of the mortar rounds from the ISIS cell in Yemen to their production facility.
"Among the investigative materials are standstills from an ISIS propaganda video featuring Serbian-made 82-mm shells. The labeling is well seen on the ammunition: M74 HE KV lot 04/18. The first two letters mean that the shells were manufactured at the Krusik Weaponry Plant in Serbia. The following digits, 04/18, mean that the ammunition of the #04 series was made in 2018.
"This lot number enables us to follow the path of the mines from Serbia to the terrorists in Yemen. According to the papers of the shells that are shown in the terrorists' video, they were purchased by the American company Alliant Techsystems, a company that is entirely owned by ATK Orbital which, in its turn, has close ties with the U.S. government. The Serbian state-owned company Yugoimport became an exporter.
"The investigation materials include the documents that prove that. Everything is there down to the contracts numbers. It was over one hundred thousand pieces of ammunition that cost tens of millions of dollars. The investigation materials make it clear as well that the final freighter of the Serbian cargo was changed several times. It was a warehouse in the state of Missouri, a military base in Afghanistan, and the Afghan police force. Truth be told, the author of the investigation states that Afghan law enforcement never uses this kind of shells.
"She says that, in this case, the freighter's address is a fake one. To deliver this weaponry batch, they hired the Azerbaijani air company Silk Way. This transportation company, in fact, is often used to deliver weaponry manufactured at European plants to the world's hot spots on America's behalf. The aircraft have delivered weaponry to Baku, to the Turkish Incirlik Air Base, which is used by the Americans, and to the United Arab Emirates.
"Now, I need to give more details on the situation in Yemen itself, where these mortar rounds from Serbia, bought with American money, resurface. In Yemen, there's a war going on, where pro-Saudi troops fight the Houthi who, in their turn, are supported by Iran. Saudi Arabia is acting straightforwardly. This country's airforce made an airstrike on Yemen's territory.
"The Americans, of course, take the side of their main allies in the region. The band of the ISIS terrorist group happens to fight against the Houthi. Therefore, they are helping the coalition, and they are doing it for a purpose. The ammunition, bought with American money, end up in the hands of the most notorious and dangerous terrorist group in the world.
"Before that in Syria, the weaponry that was sent by the American government to the so-called moderate armed opposition ended up in the hands of the ex-branch of Al-Qaeda in Syria. There, it often happened either because Al-Nusra's groups were stronger than smaller groups or after the radicalization of the members of the opposing formations that led to them voluntarily join the radicals, along with their weaponry, naturally.
"The situation in Yemen is fundamentally different. The results of the investigation published today point out that there's an entire covert scheme in place enabling Washington to secretly arm radical groups where the Americans need them. Besides, the United States spec ops forces are acting on the territory of Yemen. You can even find photos of them on social media. Their outfit lets one draw the conclusion that these are not simple American soldiers. It appears that there are coordinators on-site who are capable of organizing logistics activities in such a complicated region.
"In fact, if the American mainstream media paid attention to this information it could lead to a serious internal scandal in the USA, as the representatives of the Pentagon and the State Department are constantly trying to convince the American voter that American soldiers fight the representatives of the pseudo-caliphate in such countries as Syria. Even though it's clear that, as for Syria, the Americans do it half-heartedly there; it's more likely that they are trying to moderate the ISIS groups in a way that present Washington's politics in a more positive light.
"Of course, it's not so easy for an American citizen to make sense of that. In the case of the Yemen dossier, it's much more transparent and clear. However, this investigation is hardly likely to be discussed on the news channels that are funded by the Republicans and the Democrats. By the way, no later than tomorrow, the authors will publish the second part of the investigation. We're onto that."
Keep in mind that the United States never has enough money to pay teachers a living wage; the United States never has enough funds to take care of teachers who are planning to raise a family. Mallory Heath, an Arizona-based English teacher, is one of those teachers. One night in October 2016, Mallory could not speak. Why? Did she lose his voice?
No. He was sick. "I realized," she lamented, "how often do I put my health on the line because I just don't have the funds to be able to care of myself?" Listen to this very carefully here:
"She lives and breathes teaching, spending hours outside of the classroom listening to education podcasts, reading pedagogy, attending conferences and serving on the board of the Arizona English Teachers Association. But making $42,000 a year before taxes and before a significant portion goes toward her pensions, she can't afford basic living expenses like rent — and she can't replace her decade-old pair of glasses or blown-out tires. With a Health Savings Account (HSA) insurance plan, she must carefully choose how she uses her insurance plan to cover medical expenses. Once that dries up, she has to pay for medical costs up front — and having any savings, she said, is almost out of the equation…
"Heath is just one of hundreds of teachers across the country leaving the profession as a result of low pay… They [those teachers] detailed years-long salary freezes that stifled wage growth, the struggle to balance a second or third job to make ends meet and managing classrooms filled to the brim with students amid teacher shortages and dwindling state funding. As their pay fell or grew stagnant, their costs for health insurance, retirement pension plans and payroll taxes rose. And the public employee pension crisis has left teachers concerned about enjoying a financially stable retirement — even as higher pension costs dig into their paychecks."
I have just recently talked to a former colleague of mine in the state of Florida, and she told me that she has not gotten a raise since the past five years! But that's just the tip of the iceberg:
"The stagnant pay is why Jeff Taylor, a Flagstaff, Arizona-based biology and chemistry teacher with multiple teaching awards, is quitting, too. He has taught in Arizona since 2002, save for four years teaching students at the Department of Defense in Tuscany (a more lucrative gig, he noted). But he returned to Arizona and now earns a $44,700 base salary — less than the government estimates for the average teacher compensation in the state. Adjusted for inflation, Taylor made the equivalent of $1,500 more a year than he did during his first year of teaching in 2002. Taylor doesn't know exactly what's next, but he does know that he and his wife, also a teacher, are going to sell their Arizona home to help finance some traveling. They will also homeschool their 10-year-old daughter, who Taylor says also suffered as a result of growing classroom sizes due to teacher shortages and weak funding in Arizona.
"Teachers in states without the lowest wages are suffering from pay freezes, too. Bryan Steinberg quit his job teaching in the Philadelphia School District at the end of the 2016-2017 school year after enduring a five-year pay freeze. He made $660 each week after taxes as a teacher. Now, he earns double that — around $1,320 — a week working as a bartender and waiter. He just got his real estate license, too, in an effort to launch his next career path."
One teacher was finally leaving the profession because she just couldn't handle it anymore. After getting a master's degree in education, after years of teaching, she was now going to nursing school. "Nursing is a valued profession," she said, "And, starting out, nurses make around $60,000-plus a year. I'm excited to be able to not have a second job."
Now can we tell politicians in the United States to stop supporting perpetual wars and the Israeli regime and start focusing on American families, schools, medical insurance, and basic needs for decent Americans? Can we tell people like John Bolton and Lindsey Graham to get out of politics immediately? Can we tell Trump to stop screwing around and start focusing on what he superficially said he was going to do during his presidential campaign, namely, stop perpetual wars in the Middle East? If he can't do that, can we all work to get this puppet out of office immediately?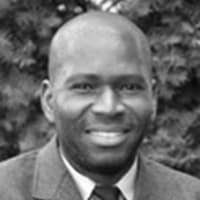 ATTENTION READERS
We See The World From All Sides and Want YOU To Be Fully Informed
In fact, intentional disinformation is a disgraceful scourge in media today. So to assuage any possible errant incorrect information posted herein, we strongly encourage you to seek corroboration from other non-VT sources before forming an educated opinion.
About VT
-
Policies & Disclosures
-
Comment Policy
Due to the nature of uncensored content posted by VT's fully independent international writers, VT cannot guarantee absolute validity. All content is owned by the author exclusively. Expressed opinions are NOT necessarily the views of VT, other authors, affiliates, advertisers, sponsors, partners, or technicians. Some content may be satirical in nature. All images are the full responsibility of the article author and NOT VT.