Saudi Arabia Wants Uranium Production, Enrichment Capability for Nuclear Power Programme – Minister
[ Editor's Note: We knew this was coming, as it was just a matter of time. In fact VT feels it has been underway for some time, and this move "to begin" is just a cover story to hide that effort. The bone saw country wants its own nukes now.
It does show the Saudis have a sense of humor, because where they basically have free energy for everything they could possibly want, they have just discovered the "need" for nuclear energy.
And of course, just like Israel, there is no talk of coming under UN inspections, as then they could not hide their weapons development. So why are they pushing this publicly now? Do they think they can buy off any opposition that gets in the way?
Do they not think that the Iranians will not do their own nuke program when the Royal Family and the Likuds team up as the only nuclear powers in the Mideast? Is that supposed to "stabilize" the region?
The statement by Pompeo below that the US would never allow SA to become a nuclear power seems strange. Having Israel OK with it is all that matters. If Israel were not OK, we would have heard from Bibi about his pledge for a preemptive strike on any facility, but we have not. And Saudi Arabia's long secret relationship with Israel has been made public. So when is the public going to wake up?….like never maybe?
The backstory is the Saudis already have some nukes. Anybody that has the money and the muscle does. The Saudis got theirs via Pakistan – a old relationship there. Add in Germany, Canada, Brazil, and there has been zero coverage, as they are not considered a threat to anybody.
The same goes for Israel, thinking theirs are no threat "to them", but that is a really stupid mistake, as they certainly are. If the Persian Gulf especially has a "little nuclear war", the world is going to pay through severe economic damage that will impact billions of people.
There has always been proliferation that was allowed and kept quiet, even after many changes in world leadership with no pushback. Now we are at the point where the expected response is, "if Israel can have them (and the others mentioned above) without inspections and sanctions, why can't I?" It is a fair question.
Ask India. It had no problem getting away with it, but then again, it had the Israelis in its corner, where they were doing joint ballistic missile work, with Israel assisting India in you know what; and as a result, the crazy Likuds have missiles that can reach Washington, Moscow, and Beijing.
Once again we have the usual smoke-and-mirrors game being played on us due to greed, thirst for power, corruption and poor leadership. So what else is new? … Jim W. Dean ]

Jim's Editor's Notes are solely crowdfunded via PayPal
Jim's work includes research, field trips, Heritage TV Legacy archiving & more. Thanks for helping. Click to donate >>
– First published … September 09, 2019 –
Earlier this year, after discovering that the Department of Energy had greenlit six authorisations to allow US companies to assist Saudi Arabia with its nuclear programme, a bipartisan group of lawmakers in the US Senate attempted to put together a bill to block Washington from providing funding for the transfer of US nuclear technology to Riyadh.
Saudi Araiba wants to achieve the capability to produce and enrich uranium for its peaceful nuclear programme, energy minister Prince Abdulaziz bin Salman has announced.
"We are proceeding with it cautiously…we are experimenting with two nuclear reactors," the minister said, speaking at a conference in Abu Dhabi in the United Arab Emirates on Monday, his remarks quoted by Reuters.
Saying his country wanted to create a full cycle nuclear programme, including uranium production and enrichment capabilities, the official made reference to Riyadh's plans to issue a tender for the kingdom's first two nuclear power reactors.
The tender is expected to be made next year, with US, Chinese, Russian, South Korean and French companies thought to be involved in preliminary talks about the project, said to be worth billions of dollars.
Abdulaziz bin Salman was appointed energy minister on Sunday by royal decree, becoming the first royal ever to hold the position.
US lawmakers recently voiced concerns over Riyadh's pursuit of nuclear technology, saying US financing via the US Export-Import Bank for the transfer of nuclear technology to the kingdom should be contingent on a commitment from the Saudis not to engage in uranium enrichment.
Last month, US Secretary of Energy Rick Perry indicated that Washington would have to assist Saudi Arabia with its nuclear ambitions, since the alternative would be having "the Russians" or "the Chinese," who allegedly "have zero interest in non-proliferation," helping Riyadh. Perry promised that the US would be looking to reach a "very strong" agreement with Saudi Arabia to ensure US interests are safe-guarded.
Under US nuclear technology transfer standards adopted in 1954, recipient countries must adopt a so-called "gold standard" of regulations designed to ensure the non-proliferation of nuclear weaponry and the peaceful use of nuclear technology, complete with inspections by the UN's nuclear watchdog. Riyadh has so far refused to adopt the standard, with this factor becoming a stumbling block in negotiations.
In April, US Secretary of State Mike Pompeo warned that Washington would "never" allow Saudi Arabia to become a nuclear power, saying such a development would threaten its own security and that of Israel.
Riyadh has sought to build nuclear power plants as a means to diversify its power-generation capabilities and to move away from dependence on fossil fuels under its "Vision 2030" programme, but has made no indication that it would seek to pursue nuclear weapons.
Earlier this year, US nuclear specialists told media that the country was close to completing the construction of its first nuclear reactor at the King Abdulaziz City for Science and Technology facility in Riyadh.
According to former International Atomic Energy Agency director Robert Kelley, the 30-kilowatt research reactor would be prepared for operations within a year's time. The reactor was said to have been designed by an Argentinian company, but completed by Saudi specialists.
Along with Saudi Arabia, several other countries in the Middle East are pursuing peaceful nuclear power technology, including the United Arab Emirates, Qatar and Kuwait.
The idea of countries in the region having access to nuclear technology has been fraught with risks, with Israel, which is thought to have a nuclear weapons programme despite not using the technology for power generation, bombing an Iraqi nuclear reactor in 1981, and attacking and destroying a Syrian facility suspected of being a nuclear reactor in 2007.
Syria dismissed claims that the facility was a 'nuclear site'. Iran, Saudi Arabia's regional rival, has its own peaceful nuclear programme, and signed a commitment guaranteeing its peaceful nature in 2015. In recent months, Tehran announced plans to increase its nuclear enrichment activities until the 2015 nuclear deal's other signatories fulfil their commitments, but has continued to maintain that it will not pursue nuclear weapons.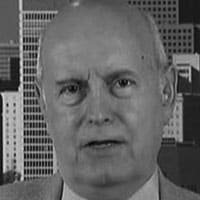 Jim W. Dean is VT Editor Emeritus.  He was an active editor on VT from 2010-2022.  He was involved in operations, development, and writing, plus an active schedule of TV and radio interviews.  He now writes and posts periodically for VT.
ATTENTION READERS
We See The World From All Sides and Want YOU To Be Fully Informed
In fact, intentional disinformation is a disgraceful scourge in media today. So to assuage any possible errant incorrect information posted herein, we strongly encourage you to seek corroboration from other non-VT sources before forming an educated opinion.
About VT
-
Policies & Disclosures
-
Comment Policy
Due to the nature of uncensored content posted by VT's fully independent international writers, VT cannot guarantee absolute validity. All content is owned by the author exclusively. Expressed opinions are NOT necessarily the views of VT, other authors, affiliates, advertisers, sponsors, partners, or technicians. Some content may be satirical in nature. All images are the full responsibility of the article author and NOT VT.