Texting Will Kill You or Others
by Carol Duff MSN, BA, RN
Try driving a car or truck without looking at the road.  How long can you drive that vehicle with your eyes closed before you will leave that road and perhaps end up in a ditch, tree, or running into another car or over someone or something?  Can you imagine the amount of distance a car, traveling at varying speeds can cover? There are solid numbers to show how far a car can move at varying speeds. You can cover way to much ground in a very small amount of time.
Close your eyes for 10 seconds, are you still in the middle of the lane?  Probably not. You would have to be crazy to attempt to drive a car without looking at the road, yet this happens all the time. A texter frequently looks away from the road ahead and surrounding areas, as he or she stares at the "all-important" device, that rarely leaves his or her hands and is administered to like it is something that will die  or get lost without constant surveillance. People seem to "love" these devices and cannot be without them and the constant access these devices give them. Drivers who text and drive a car, truck, bus are going to at some point be killed, kill others or both.
You all have talked to the top of the head of someone who is texting in your presence. I see couples sitting at a table in a restaurant and both are on their "devices" or phones. They are texting with others while in the physical presence of another. How disturbing is that? I have also seen entire tables of people texting and no one is talking to anyone else at that same table. Perhaps they are having a meeting where they must communicate by texts because otherwise, they will not be able to communicate their wishes, comments, or ideas.
This type of behavior can only be viewed as being clearly indifferent to the person you are physically with. The texters are screaming out that you are not entertaining enough or important enough to be communicated with on a face to face basis. He or she clearly gives off the bad vibes and subliminal (not so covert) message that you, the actual person who is merely feet away, should disappear and not interrupt his or her communication with another.
No facial or body expressions, no voice intonations, nothing to show that you are communicating with another. No wait, that is left up to the use of emoticons which can be a bit confusing to decipher. Now we encounter the young person who must be clutching his or her phone during all waking hours and staring at that device, no matter who is speaking with him or her, or what is being said. Time to eat, your meal is ready, where are you? There may be an occasional node or audible grunt from the teen, but no real sign that he or she has engaged in any way with the speaker.  You have the right to think this is rude behavior, because it is.
Back to texting and driving. Even talking on a cell phone while driving is a distraction. First there is the mad dash to answer the call with whatever manipulation of the phone that takes.  Some have the hands off/voice activation which would be infinitely less of an attention grabber, but it does distract.  Even using hands free phones is distracting since the driver can be deeply drawn into a conversation.  How many of you have gone past an exit or missed a turn while talking on the phone in your car? It is fairly impossible to give equal attention to safely driving a car and in talking on a cell phone.
Now we can up the distracted driving game by adding in the world of texting.  Some texting can be done verbally but mostly it is done with the fingers frantically tapping on little keys with letters and numbers, icons, and punctuation mark on them.  These keys are very small and can be difficult to see, even in a well-lit location.  Cars bounce on the road and it is a fine tactical maneuver to be able to hit the correct keys to get out that all important missive that must be delivered at that very exact moment.
Lately it seems as though at least one car out of 10 or less has an active texter at the wheel.  It is easy to spot one. If you are following an active texter, his or her car will drift over the line, usually in one direction but sometimes back and forth, repeatedly.  Or you might be stopped at a light or stop sign and the car in front of you will not move even though the light has been green or their turn to move through the intersection as long passed.  He or she is busy with the device and no attention is being given to driving a car forward.
I have been on interstate highways and passed the car that was weaving all over the lane and can see the driver holding a phone in his or her hand.   The cars can be going over 70 miles per hour and yet the texting driver is holding a phone up or down at some angle to be able to see the small phone screen and gather in those all-important words that could not wait to be read. Usually the phone is somewhere near the lap, in front of the individual, but until we develop eyes in the tops of our heads, the road cannot possibly be visible to the driver.  It is not just that the texts are being read but also that they are being actively, laboriously typed out.  Eyes are on the device, not on the road. Visualization of the area in front of the car is gone for many seconds…..more so than even an inebriated or drugged person will stop looking at the road, unless said person has passed out at the wheel.
What can be done about this increasingly impending disaster?  How about the simplest solution of all. That phones, that have texting abilities, must be set to ignore text messages before the car will start. If texters cannot get to where they want or need to be, then they will be forced to leave texting behind while sitting behind the steering wheel. Well, texting is often an addiction so this will be hard for some, but if they cannot start their car or truck, that will leave the rest of us in a far safer position.
The ability to know where a phone is at any given time is currently in practice, as we can be tracked with pings on our cell phone locations.  I really see disabling, while in a moving vehicle, a device that can text as the only way to stop texting while driving, since people have clearly developed an addiction to texting and an unhealthy dependence on their devices.
Time in the car or truck, many of which are really huge and heavy, and which have the potential to become a weapon of destruction, is best spent on looking at the road, observing elements around you, and safely arriving at your destination. Maybe even listening to music.  Sometimes the texter will harm or kill someone or something and personally survive relatively unscathed. Think about living with what you have done for the rest of your life.  I do not want to be victim of a texting maniac who has an obsession with constant feedback from others. Texting while driving is going to eventually cause a disastrous end for someone or something. Luck has nothing to do with it.  Just stop it!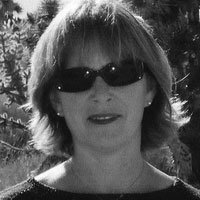 Carol graduated from Riverside White Cross School of Nursing in Columbus, Ohio and received her diploma as a registered nurse. She attended Bowling Green State University where she received a Bachelor of Arts Degree in History and Literature. She attended the University of Toledo, College of Nursing, and received a Master's of Nursing Science Degree as an Educator.
She has traveled extensively, is a photographer, and writes on medical issues. Carol has three children RJ, Katherine, and Stephen – one daughter-in-law; Katie – two granddaughters; Isabella Marianna and Zoe Olivia – and one grandson, Alexander Paul. She also shares her life with her husband Gordon Duff, many cats, and two rescues.
ATTENTION READERS
We See The World From All Sides and Want YOU To Be Fully Informed
In fact, intentional disinformation is a disgraceful scourge in media today. So to assuage any possible errant incorrect information posted herein, we strongly encourage you to seek corroboration from other non-VT sources before forming an educated opinion.
About VT
-
Policies & Disclosures
-
Comment Policy
Due to the nature of uncensored content posted by VT's fully independent international writers, VT cannot guarantee absolute validity. All content is owned by the author exclusively. Expressed opinions are NOT necessarily the views of VT, other authors, affiliates, advertisers, sponsors, partners, or technicians. Some content may be satirical in nature. All images are the full responsibility of the article author and NOT VT.