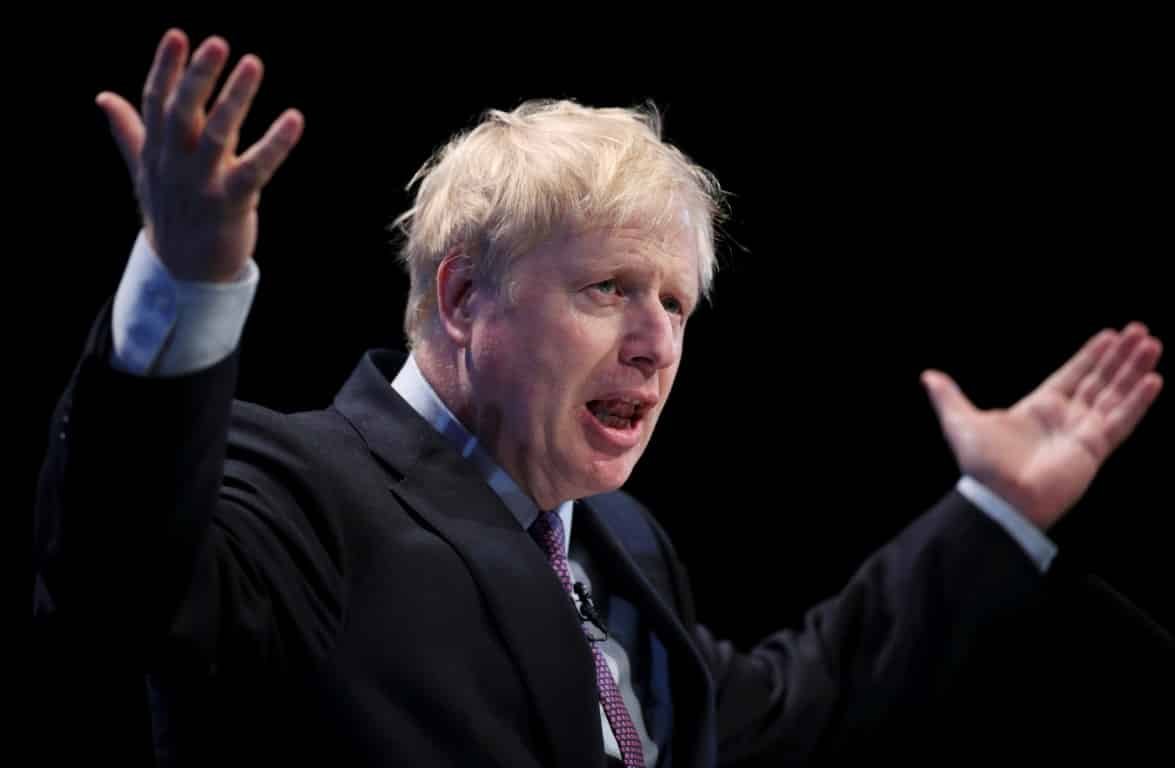 Yet another delay! My long-suffering country won't be breaking free from the Evil Empire on Thursday as planned. The good news is that there's likely to be a General Election in Britain on either  December 9th or 12th and the EU are split on how long to extend our membership beyond Thursday. The Hungarians and the Poles have sold us out – the bastards – but the French, of all people, are holding out for a shorter delay. The other bit of good news of course is the whacking of ISIS terrorist bigwig al-Baghdadi, no doubt a Remainer.
The French stance makes some sort of sense, if you're French, that is. They don't believe in free trade and are worried that the EU's stance towards a free trade deal has shifted since Theresa May was forced out, helped by a little intel analysis from yours truly. Whereas May's Withdrawal Agreement was intended to be a permanent agreement, with no trade deal to follow, Boris's agreement is time limited. The EU has therefore changed its stance towards a follow-up agreement.
There is no doubt that Boris's agreement is better than May's. It still comes with a price tag of between £300 and £800 billion however, potentially more if it leads to a continuation of free movement. That's because full EU membership costs around £250 billion a year, mostly made up of regulatory and labor displacement costs. Most of those costs would continue to apply under Boris's deal, which could be extended until the end of 2022. The numbers are so bad that no one in the government or Civil Service dare cost the agreement.
The French are torn between wanting to damage the UK economy by inflicting Boris's deal on us and the damage that might be done to their economy if Jerry throws them under a bus and agrees a free trade deal. Jerry of course wants to continue dumping Mercedes-Benz's and BMWs on the British market at inflated prices.
We'll know the date the EU wants to impose on us by tomorrow or Tuesday, or maybe Wednesday. It's interesting that the French have held out – normally the cheese-eating surrender monkeys, no offense intended, would have caved in to Berlin long before now. Presidents of the Vichyist Fifth Republic normally behave as though the Wehrmacht still occupied France, not like Corporal LeBeau in Hogan's Heroes.
The trade deficit with the EU
BBC's Question Time, which has been going for 40 years and was originally moderated by that nice man Robin Day, is a TV program where the audience ask sensible questions and a panel of five fail to answer them. One of the panelists on Thursday night was Lord Lamont, the man who brought us Black Wednesday.
An economically illiterate former Chancellor of the Exchequer, if that is not a tautology, His Lordship argued that free trade with the EU was essential because they're our major trading partner and absorb about half of our exports. There are four problems with that:
(1)    You guys are our major trading partner and buy more of our goods than any EU country. Rolling up all the EU member states together is cheating – the Commonwealth states, combined, are just as important, if not more.
(2)    The Cabinet Office and the Treasury continue to rig the export statistics. Under the Rotterdam/Antwerp Fraud all exports via the Netherlands and Belgium are counted as exports to those countries, even if they're destined for China or South Korea.
(3)     Under EU rules designed to magnify the economic importance of the EU exports to EU member states are calculated differently to exports to the rest of the world, using VAT returns. The true figure for exports to the EU, excluding the Republic of Ireland, is about 30%, and
(4)    Such trade in goods as we do with EU member states is at a massive deficit, likely to be about £100 billion this year. Do the math! Norman Lamont can't – he's a politician, no offense intended.
Tariffs will protect British industry from predatory European, mostly German, importers. As the prices of Mercedes and BMWs go up so home sales of Jaguar Land Rover will rise. It's called import substitution. Profits on home sales will also be slightly higher, as less admin is involved. Exporting to the EU requires reams of paperwork. I export to the EU! I was paid expenses for giving a speech in Dublin in 2017. The last bit of VAT paperwork was sorted a month ago, two years after the speech!
Of course I would never be able to make these points on Question Time. There's a Cabinet Office ban on my appearing on BBC TV and has been since the end of 1999, when they ordered the BBC to cancel an appearance on BBC News 24. Question Time also operate a glass ceiling – they like panelists to be reasonably intelligent and articulate, but there's no way they would ever have a panelist with an IQ above 175. The risk of well-informed, intelligent answers would simply be too great.
The Cabinet Secretary
Boris Johnson's decision not to sack the Cabinet Secretary, Ritter Mark 'von' Sedwill, in July was the worst decision since Bill Edrich got out hooking before he had played himself in, in the Second Test against Australia at Lord's in 1938. A fanatical Remainer (Sedwill, not Edrich, who was a war hero and won the DFC), he's committed to this mad plan of Boris's.
One solution would be to execute Sedwill, nicely of course. Whilst I approve of the decision to execute Sedwill's notorious predecessor, Jeremy 'von' Heywood (Germany's top agent in Whitehall), on moral grounds, it involved violations, albeit technical, of the Homicide Act. Whilst it is pleasing to note that he died in pain, he was given pain relief and did not die horribly enough.
Hesitant though I am to criticise colleagues in the Intelligence Community, who were only doing their best to protect the national interest, Heywood's execution also lacked style. The United Kingdom is the only EU Member State to retain the death penalty. It can't be imposed by the ordinary courts, but remains available, by means of an Act of Attainder, to the High Court of Parliament. Since the verdict and sentence take the form of an Act of Parliament the Human Rights Act has no application.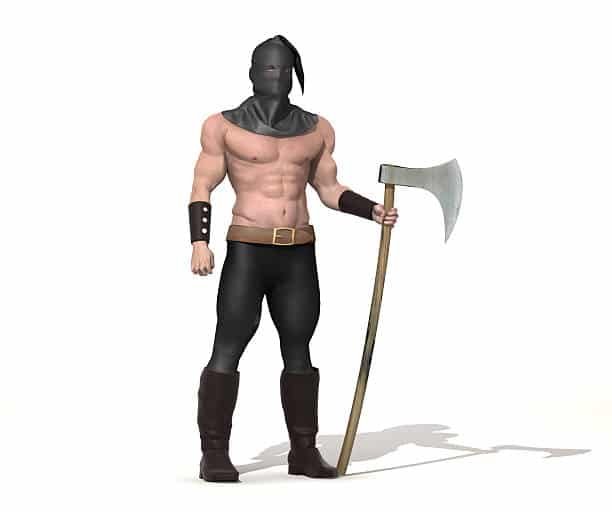 The sight of Mark Sedwill being dragged in mortal terror to the scaffold at the Tower of London would send a suitable signal to our community partners. It would also make splendid television, with the sale of the broadcasting rights more than covering the executioner's fee. Other key Remainers could follow him to the block.
Of course it would need a patriotic House of Commons, but that's on the cards. All Boris has to do to win a Brexit majority is to abandon his obsession with doing a deal with the EU and cut a deal with that nice man Nigel Farage and the Brexit Party instead. Boris's decision to let the Benn Act go through means that in order to win a majority he has to work with the Brexit Party. If he doesn't he'll probably end up leading a minority government again.
Al-Baghdadi
It's wonderful news that al-Baggers has finally fallen off his perch. He is now an ex-terrorist, thankfully, although it's sad news about the wounded pooch. Congratulations are due to the Administration and US Special Forces. President Trump, with respect, does not share my fault of excessive modesty (I'm working on it!), but he was gracious enough to pay frank tribute to the US service personnel involved.
The counter-intelligence effort was impressive. When we were going after the DVD's Saddam Hussein and Abu Musab al-Zarqawi the Bad Guys were constantly warned via Dachau. Neither could be captured until we had attended to the plumbing. Al-Baghdadi no doubt thought we was safe. Somebody did some good work, somewhere. I hope that the leakers of previous plans to capture or kill al-Baghdadi will be dealt with.
Extra dog biscuits for the dogs, I think! There's been no word yet about the dog which was wounded in the line of duty. Hopefully it will receive the very best of veterinary care and will be restored to health. It would be nice to see it receive the Dickin Medal, the 'animal VC'. There is precedent for awarding this prestigious medal to animals serving with non-British Empire or Commonwealth forces. Chips, a Husky, was awarded the medal, posthumously of course, in 2018, appropriately enough for service with the US Army during Operation Husky (the invasion of Sicily) in 1943.
The triumph should take the heat off the President over this Ukraine nonsense. The whole Ukraine thing smacks of the Deep State, the German Deep State, that is. The mainstream media are fawning over retired ambassadors and suchlike, but the idea of a career diplomat being neutral re President Trump only has to be stated for its absurdity to be apparent.
The reality is that the Democrats have never gotten over their defeat in 2016 and in non-eponymous fashion reject the result. They'll make up any old nonsense in order to remove the President. The Russian hoax failed, so now they and their allies in the CIA have come up with a Ukrainian hoax.
It's a double-edged sword, given Vice-President Biden's role in getting an overpaid job for his son Hunter and 'von' Obama's role in swinging huge amounts of aid to the Ukraine, a corrupt German puppet state. The only scandal here is how Hunter Biden got a seat on the board of Burisma in April 2014, when he couldn't even speak Ukrainian. I note that Joseph Cofer Black, the failed former counter-terrorism czar at the CIA, who sat back fat dumb and happy whilst al-Qaeda terrorists attacked the World Trade Center and the Pentagon on 9/11, is another dubious appointment to the Burisma Board, no offense intended. Staying with Cofer, it would be interesting to know from where this clown got the intelligence which nailed the DVD's Carlos the Jackal.
The Sacoolas Scandal
This is continuing to do damage to Anglo-American relations, although President Trump's gracious decision to invite Harry Dunn's grieving parents to the White House did him credit. I thought his parents made a mistake in not agreeing to meet Sacoolas. It was the only chance they'll ever get.
It's looking increasingly as though the Correa/COREA Group were involved. If so there is no way that Sacoolas would ever be returned to the UK for trial. Northamptonshire Police's idiot Chief Constable, if that is not a tautology, with respect, is misleading the public by claiming that the decision whether or not to prosecute will be taken independently. Whether he knows it or not, the decision will be taken in the Cabinet Office, which controls the Crown Prosecution Service. So far as I know there isn't a single Crown Prosecutor in England with the guts and the integrity to stand up to the Cabinet Office.
Sacoolas won't be extradited, although Harry's parents may win a wrongful death suit against her. She probably wouldn't pay the damages however. Since the CIA and the State Department are anti-British they won't mind the damage this shameful incident is causing. As a courtesy I shall be forwarding a copy of this column to the family's able spokesman, Radd Seiger.
The Foreign Office aren't coming out of this any better than Northamptonshire's useless police force. No one has yet explained why the FCO chose to lie Harry's parents and suggest that Sacoolas had diplomatic immunity when clearly she didn't.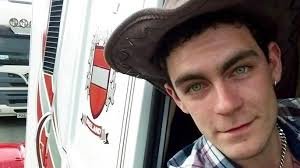 Illegal Migrant Deaths
On Wednesday morning 39 illegal migrants were discovered dead inside a refrigerated truck-hauled container in Grays Essex. Even for Essex this was an unusually large number of dead bodies to be found inside one vehicle. We know they were illegals because none had valid travel documents and each had evaded immigration controls at Zeebrugge, their port of departure, assuming of course that they were alive when they left.
Initially reported to be 'Chinese' many of the victims turn out to have come from Ha Tinh province in Vietnam, although they may have been trafficked through China. If they were it was probably with the connivance of the Chinese authorities, who are used to working with organised crime.
Apparently the illegals flew from China to an airport in the EU. How do you get onto a plane in totalitarian China without valid travel documents? Security at Chinese airports simply isn't that lax.
It's unclear when the victims died, victims in the sense that they were murdered. They were of course participating willingly in an illegal enterprise, conspiracy to evade immigration controls, that is to say they died in the course of committing a crime. Each of the victims appears to have been above the age of criminal responsibility in England.
It looks as they died between leaving Zeebrugge and arriving at Purfleet. If that is right it begs the question of why the truck driver, Mo Robinson, has been charged with 39 counts of manslaughter. I'm not sure if the CPS realise this, but in order to be guilty of homicide you have to cause a death. Picking up a container load of dead bodies may be an immigration offence, if your original intent was to help the deceased evade immigration control, but manslaughter it ain't. Whoever sealed the container, knowing it was refrigerated, committed murder, unless they had reason to believe that the container would be opened before the illegals froze to death. Robinson, to his credit, called the Ambulance Service, a humanitarian act inconsistent with the requisite mens rea for manslaughter.
As usual the police seem to be going for the small fry. The National Crime Agency, whose role, as its name implies, is to promote crime, is making sure that the big shots escape justice. Since the NCA reports to the Cabinet Office and most human trafficking into the UK is overseen by GO2, the DVD's London operation, that makes sense.
The victims are part of the human cost of Britain's disastrous EU membership. Without 'free movement of people' in the EU these people would not have been trafficked. The lack of immigration controls at Zeebrugge and Purfleet is a direct consequence of EU membership.
As usual the left are going bananas. Shadow Home Secretary Diane Abbott takes the prize for the silliest response, on the BBC's Andrew Marr Show this morning. She opined that the death toll might be reduced in future if we stayed inside the EU, because we would retain access to their databases. They were illegals, Diane! They weren't on any database, and even if they were it wouldn't be in their real names.
Rugby World Cup
Well played England! A superb performance yesterday saw them hammer the mighty All-Blacks (this is not a reference to Justin Trudeau) 19 points to 7 in the semi-final in Yokohama. This was England's biggest win in Japan since HMS King George V bombarded Hamamatsu in 1945.
It was also arguably England's finest win over the Kiwis since we beat them 13 to nil at Twickers in 1936, with the help of two fine tries by White Russian Prince Alexander Obolensky, a first class chap. You wouldn't catch him voting Remain! That scoreline, by the way, ought to have given the Nazis pause for thought before starting World War II.
My Reading this week
This has included Open Cockpit (1969, Jarrolds) by Air-Vice Marshal Arthur Gould Lee. It tells the story of his adventures as a fighter pilot on Sopwith Pups and Camels in World War I. (For the benefit of non-aviation minded readers a Camel in the context of World War I air combat was not a dromedary.)
Captain Lee, as he then was, was a good shot and a fine pilot, who bagged more Huns than Snoopy. His book is well worth a read. I'm pleased to say that it's been reprinted by those nice people at Grub Street and is readily available for those with an interest in aviation history.
One incident caught my eye in particular. Having been forced down in No Man's Land Arthur Lee made his way to our lines, where he was caught in a gas attack. He had a mask, and survived, but the horses didn't. How can we possibly do a deal with a nation which gases horses? The dastardly Hun is not known as the dastardly Hun for nothing.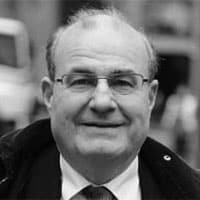 Michael Shrimpton was a barrister from his call to the Bar in London in 1983 until being disbarred in 2019 over a fraudulently obtained conviction. He is a specialist in National Security and Constitutional Law, Strategic Intelligence and Counter-terrorism. He is a former Adjunct Professor of Intelligence Studies at the American Military University.
Read Articles from Michael Shrimpton;
ATTENTION READERS
We See The World From All Sides and Want YOU To Be Fully Informed
In fact, intentional disinformation is a disgraceful scourge in media today. So to assuage any possible errant incorrect information posted herein, we strongly encourage you to seek corroboration from other non-VT sources before forming an educated opinion.
About VT
-
Policies & Disclosures
-
Comment Policy
Due to the nature of uncensored content posted by VT's fully independent international writers, VT cannot guarantee absolute validity. All content is owned by the author exclusively. Expressed opinions are NOT necessarily the views of VT, other authors, affiliates, advertisers, sponsors, partners, or technicians. Some content may be satirical in nature. All images are the full responsibility of the article author and NOT VT.