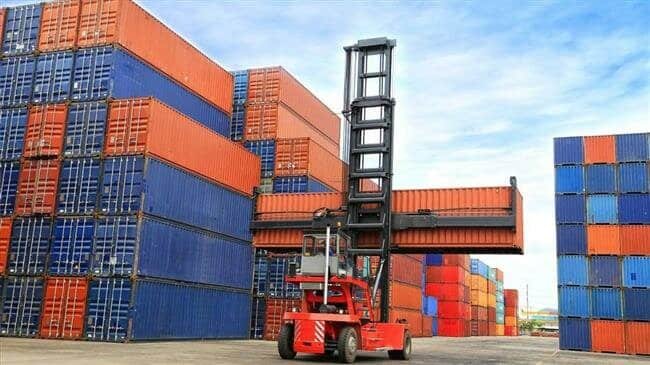 …from Press TV, Tehran
[ Editor's Note: As VT has been editorializing for several years now, the US overuse of sanctions in a non-war time environment has forced targeted countries to invest major resources into building long term defenses against them, which they would not have done otherwise.
Our position was that broad, aggressive use of sanctions in peacetime by the US would actually hurt US security in the long run because in a war time situation sanctions would be a blunt instrument due to overuse.
Some considered this wishful thinking on our part as they were focused on the perspective that one country could never stand up to a full scale US sanctions assault. But we never viewed it as just a problem for Iran, because like the NeoCons had a list of countries they wanted to take over militarily after 9-11, they also had a list for conducting economic warfare against.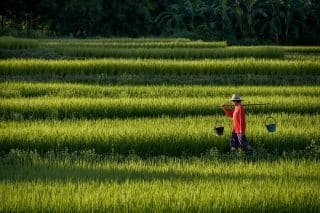 We predicted that everyone on the target list would be forced to join ranks as they would have a much better example of fending off sanctions that way, especially in organizing complex "import substitution" collectively into their long term planning.
And this is exactly what has happened. See my recent NEO on China's long march to total food security.
The report below shows that sanction damage on Iran has peaked this year, with positive GNP growth after that. The World Bank recently gave us these numbers. Iran's currency has already rebounded. How could this have happened?
Enter China, and giving Iran a $400 billion 25-year capital pledge, with 280 billion of that going into Iran oil, gas and petrochemical sectors, and another $120 billion into upgrading Iran's transport and manufacturing infrastructure. Jobs, jobs, jobs and jobs, for both Iranians and Chinese that will be working there for decades to come.
China just hammered the US Iran sanctions by moving a hunk of its reserves into Iran's  and China's future. Along with China's Russian Arctic energy anchor, it will have Iran as its forward deployed Persian Gulf Silk road energy anchor.
And the best part for Iran is 70% of this investment is in negotiation for being front loaded into the first five years. China has just made Iran its Persian Gulf Silk Road anchor, and as a bonus will be able to use that as an advertisement to the rest of the world, "Would you rather do business with the sanctionistas, or us"?
Look around the world for any deep pockets Western actors laying out out that kind of development money. Add to that the momentum building to settle trade in national currencies, plus the cherry on top of a competitive SWIFT system to the West, and the Rothschild banking system will only have a vice grip on all of the rest of us.
I can hear what the Chinese are saying in their boardrooms now, "Dear Treasury Secretary Mr. Mnuchcin, munch on this!"… Jim W. Dean ]

Jim's Editor's Notes are solely crowdfunded via PayPal
Jim's work includes research, field trips, Heritage TV Legacy archiving & more. Thanks for helping. Click to donate >>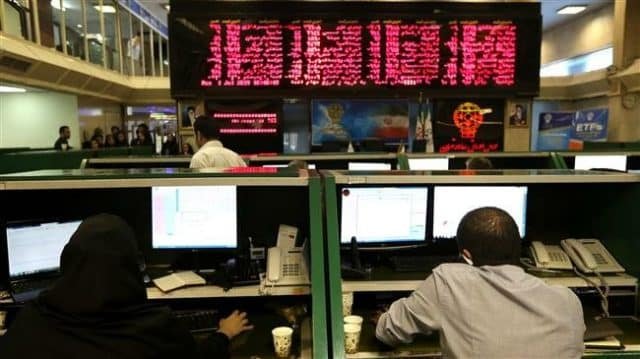 – First published … October 30, 2019 –
An expert working for the International Monetary Fund (IMF) says a series of harsh sanctions imposed by the United States on Iran would stop impacting the country's economy next year.
Jihad Azour, director of the IMF's Middle East and Central Asia Department, told Reuters news agency on Monday that Iran would not experience any extra pressure from the US sanctions two years after they were re-imposed following Washington's withdrawal from an international agreement on Iran's nuclear program.
"The estimate is that … sanctions that were reintroduced last year and tightened this year, next year will not have an additional impact," said Azour.
The comments come as many experts believe Iran has largely managed to offset the impacts of the US sanctions through a series of measures that has seen the country diversify its economy from oil.
The IMF has predicted that Iran would feel the highest degree of pain caused by the sanctions this year as the country's economy would shrink by 9.5 percent.
Iran says non-oil exports have remained largely unaffected by the American sanctions.
However, estimates suggest that the Iran's gross domestic product (GDP) would continue to grow at a flat rate next year, meaning that the US sanctions, some of them unprecedented in the history, would lose their function.
The World Bank issued a report earlier this month saying that Iran's GDP would slightly increase in the next two years. It said Iran's economy would shrink by 8.7 percent in 2019/20 but insisted that the GDP would bounce back in the next two financial years with a slight growth of 0.5 percent annually.
Iranian government reports on major economic indicators, including on inflation and unemployment rate, also suggest that the economy is recovering from losses suffered in the summer of 2018 when the national currency dipped to historic lows of 190,000 against the US dollar.
The rial was trading at 113,500 against the dollar on Monday based on information provided by currency price monitoring websites and reports from Tehran's unofficial exchange market.
All those came as US Treasury Secretary Steven Mnuchin insisted on Monday that sanctions imposed on Iran had are despite numerous assertions that Washington and allies have failed to reach their objectives from pressuring Iran economically.
"We have executed on a maximum pressure campaign for sanctions. They have worked, they are working, they are cutting off the money," Mnuchin said while on a visit to the Israeli-occupied Palestinian territories.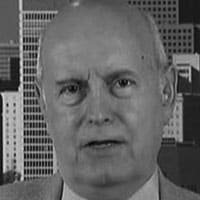 Jim W. Dean is VT Editor Emeritus.  He was an active editor on VT from 2010-2022.  He was involved in operations, development, and writing, plus an active schedule of TV and radio interviews.  He now writes and posts periodically for VT.
ATTENTION READERS
We See The World From All Sides and Want YOU To Be Fully Informed
In fact, intentional disinformation is a disgraceful scourge in media today. So to assuage any possible errant incorrect information posted herein, we strongly encourage you to seek corroboration from other non-VT sources before forming an educated opinion.
About VT
-
Policies & Disclosures
-
Comment Policy
Due to the nature of uncensored content posted by VT's fully independent international writers, VT cannot guarantee absolute validity. All content is owned by the author exclusively. Expressed opinions are NOT necessarily the views of VT, other authors, affiliates, advertisers, sponsors, partners, or technicians. Some content may be satirical in nature. All images are the full responsibility of the article author and NOT VT.