by Jim W. Dean, VT Editor …with New Eastern Outlook, Moscow …and the Institute of Oriental Studies – founded in 1818,  of the Russian Academy of Sciences, a research institution for the study of the countries and cultures of Asia and North Africa.
[ Editor's Note: Little did I know when I sent this in to NEO at midnight two nights ago, happy that I had gotten a hot off the press update from Benny Gantz to add onto the end of the article, that Bibi would scoop me with the IDF assassination strike in Gaza in the morning.
Bibi does so love being in charge. He surely is going to miss it if he gets indicted, and even more if he is in a jail cell. Keep saying those prayers, especially all you Americans, as he was doing nuclear components espionage back in the old days, something US Intel has never told the American people. It's a secret.
But Benny Gantz did say today that the Gaza event will have no effect on his work to form a government stating for the idiots that governments were not formed because of some particular event happening.
Below is a sad story about Israeli political life where tensions were so high in the current government battle that no one as going to pass the microphone on making political points despite being at one of the Rabin assassination political ceremonies, even the one at the President's house. 
I don't that would ever happen in the US. We are different from them …Jim W. Dean ]

Jim's Editor's Notes are solely crowdfunded via PayPal
Jim's work includes research, field trips, Heritage TV Legacy archiving & more. Thanks for helping. Click to donate >>
– First published … November 13, 2019 –
After drifting for weeks in dead end attempts to form a new government, the Israeli political drama sunk to an even lower partisan level. Past decorum could not even be maintained at the solemn service of the murdered Prime Minister Rabin, where even the Rabin family jumped into the fray, not to be denied their moment at the microphone.
And it was even worse at the Knesset, where when one verbal punch was thrown, others jumped in with their own. The world watched while Israel appeared to be eating its own, after losing its appetite for bashing and hating Arabs and Palestinians.
For the hardcore Zionists, the latter is viewed almost as a sport, while political combat with fellow Israelis takes on the drama of a battle for good over evil. Israelis are not a people known to half measures. They love and hate with a passion, and it was on full display during the past week.
President's house service calls for restraint from self-destruction
At the Ner Yitzhak ceremony (a candlelight for Yitzhak) at President Reuven Rivlin's house, Dalia Rabin spoke of how she had ignored conspiracy theories about her father's assassination, but felt compelled to acknowledge that her father was killed by a Jew motivated by a different political view.
She said, "From the very night of the assassination 24 years ago, there were those who agreed with assassin Yigal Amir, but only in the last decades has it been accepted for people to say so out loud. It is not uncommon for young people who visit the Rabin Center to say that Amir (the assassin) was right, and that if they have been around at the time, they also would have killed Rabin."
President Rivlin urged all Israelis to restrain themselves from dangerous political passions that were dividing the country, saying, "This is not our way…We have to be cognizant of the destruction we could wreak with our own hands."
These were wise and statesman-like words, but the message and his wisdom were ignored. The involved parties knew it was a big media day and wanted their quotes to make the news, which they did.
Words were used as bullets at Knesset memorial
Knesset Speaker Yuli Edelstein began the official event by cautioning that, "Rabin's Memorial Day is not appropriate to debate his diplomatic legacy…I personally disagreed with him…but this is not the day to bring up the argument…but one to make sure that we still have a base under us from which we can hold the argument."
Unfortunately, no one seemed to be listening.
The gloves came off and the knives pulled out. Blue and White leader Benny Gantz accused Netanyahu of "incitement", which was hardly a revelation, as the word could feasibly be Bibi's middle name.
Gantz described Israel as being paralyzed due to two hung elections, with a third looming on the horizon. He went on to put the blame on Netanyahu due to his legal troubles and that his political strategy seems to be focused on maintaining the Premiership for its immunity, which he seems to need.
Gantz went on to say that the tools of division have changed, with "the [incitement] signs in the squares replaced with keyboard bullies, that national institutions are undermined by political hacks appointed as ministers…the danger to Israeli society is greater than it was before the assassination. All of us, on the Right and the Left, must fight this phenomenon. If we are not careful, others will be seven times worse."
The head of what is left of the Labor Party, Amir Peretz, took Netanyahu on for "fighting the gatekeepers, the prosecution, the courts…until the citizens don't know whom to believe…Voices of hatred and division are everywhere…protests outside Attorney-General Mandelblit's home, which recalls Zion Square in Jerusalem before the assassination."
Rabin's grandson takes on Netanyahu
Rabin's grandson, Yonatan Ben-Artiz used the podium to call on Netanyahu, not using his name directly, to quit politics over the political deadlock facing the country, as it is not able to form a government.
He said that, "the many years you have been in power have caused you to forget what it is like to be a human being…Take responsibility for your actions and move aside. Quit your job."
Ouch. This sounded over the top, but then Ben-Artiz masterfully went on to compare how Rabin had resigned from office in 1977 because his family had illegal foreign bank accounts. He continued, "Go home and deal with the personal allegations against you. If they are cleared away, then come back."
I don't think Bibi was taking notes from the younger Ben-Artiz, but he definitely scored some moral points over the experienced Mr. Netanyahu, who is known to get his way by any means possible.
The political cage fight continues
It has been another wandering in the desert month, while Benny Gantz has been probed for an opening to split the Likud party so he could negotiate directly with party factions. It was to no avail, as Lukid has insisted only the party leadership could speak for all.
Gantz's only visible movement last week was to have a meeting with Lieberman's Yisrael Beytenu party, primarily made up of Russian emigres. Lieberman holds the kingmaker cards, since he can join with either side to make a majority but has sought a wider coalition.
The fly in the ointment is that he has demanded that Netanyahu dump his Orthodox religious parties that refuse to do military service or to work, preferring to be subsidized by the state, even though Lieberman's emigres have had to work hard for everything they have.
Today Liberman raised the stakes, claiming that whoever refuses to compromise for the sake of the country he will make a coalition with the other, baiting one side to take the offer first. If both refuse, then Liberman says he will take his MPs into a minority government.
Liberman goaded both men with, "Netanyahu's slander and accusations against me and others, as well as his inability to make one simple decision to part from the ultra-Orthodox-messianic bloc, raise a giant question mark concerning his leadership skills and the considerations that guide him,"…"Benny Gantz's ongoing stalling on a decision to accept the president's proposal also raises tough questions concerning [his] leadership and decision-making ability in a critical period."
Bibi has not been sitting on his hands. He has been throwing out any gimmick he can think of to snare premiership at this late date and retain prosecution immunity. He shocked the country by proposing that his Likud party push through a law for direct elections for prime minister, which Bibi felt he might win in a close vote. It went over like a lead balloon.
The real circus for the week was the public spectacle of Netanyahu's ally and Justice Minister violating a court gag order to protect the privacy of Bibi's former close aide, Nir Hefetz, who has turned state's witness against him.
Justice Minister Amir Ohana, who has parliamentary immunity, took advantage of the Knesset rule that anything said there was public record, and accused the police of intimidating Mr. Hefetz by threatening to tell his family he was having an affair with a younger woman. Ohana claimed they even brought her to the police station so they see each other in the hallway.
But Attorney General Mandelblit quickly rose during the Rabin ceremony to denounce Ohana's sneak attack via the Knesset rule that circumvented the gag order. Mr. Hefetz' lawyer, Mr. Sofer, has already demanded a public apology and compensation for Mr. Hefetz for his mistreatment.
"It's shameful and disgraceful for a justice minister to run roughshod over the law and scorn an explicit gag order by the courts from the Knesset podium," Sofer said. Describing all of this as a political circus is no exaggeration.
Another problem emerged for Bibi. On November 11, an Israeli court ruled in a former mayor's media bribery case where he was convicted of bribery and money laundering but not of swaying media coverage.
As reported in Zman Israel, the Hebrew version of the Times of Israel sister site, the judge wrote that while caution should be exercised, legal authorities must occasionally intervene in cases of media coverage swayed by other forces.
"Refraining from intervening could allow those who aren't interested in an open, critical, investigative media to erode the media's power, reliability and the justification for its special status in democracy, while committing the serious offense of taking a bribe with impunity," Judge Margolin-Yehidi wrote.
She laid out a series of conditions for positive coverage being considered part of a bribery deal — all of which match the case against Netanyahu, argued Zman Israel analyst Nati Yefet.
And last, as I am writing now it appears that, in response to Lieberman's proposal to side with whoever will show flexibility in forming a unity government, Benny Gantz has said his party is willing to compromise on some of its positions to form a broad unity government with Likud and Lieberman's Yisrael Beytenu party.
Gantz has a November 20th deadline when his mandate runs out. The high stakes political poker will now begin, and we should know by mid next week who is going to do what with whom. Everyone wants to avoid a third election.
While Bibi has agreed to step down during the first year term of the rotating premiership if he is indicted, some legal questions remain as to whether he can legally do so.
And we all know that if there is any way for Bibi to renege on a deal via a legal challenge, he would not hesitate to do so. I will be watching this very closely.
Jim W. Dean, managing editor for VT, producer/host of Heritage TV Atlanta, specially for the online magazine "New Eastern Outlook".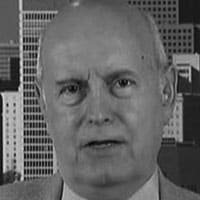 Jim W. Dean is VT Editor Emeritus.  He was an active editor on VT from 2010-2022.  He was involved in operations, development, and writing, plus an active schedule of TV and radio interviews.  He now writes and posts periodically for VT.
ATTENTION READERS
We See The World From All Sides and Want YOU To Be Fully Informed
In fact, intentional disinformation is a disgraceful scourge in media today. So to assuage any possible errant incorrect information posted herein, we strongly encourage you to seek corroboration from other non-VT sources before forming an educated opinion.
About VT
-
Policies & Disclosures
-
Comment Policy
Due to the nature of uncensored content posted by VT's fully independent international writers, VT cannot guarantee absolute validity. All content is owned by the author exclusively. Expressed opinions are NOT necessarily the views of VT, other authors, affiliates, advertisers, sponsors, partners, or technicians. Some content may be satirical in nature. All images are the full responsibility of the article author and NOT VT.