… from PressTV, Tehran
[ Editor's Note: This is a very strange story, basically telling us that with the huge amounts of US military spending, which has not slowed down with trillion dollar budget overruns, and a hot/cold relationship with China for some time now, that the US is just beginning to recognize this critical rare earth defense component enough to begin budgeting for a secure supply.
The world is a big place, and VT has a lot of intelligence on the state of the art for being able to tell what kinds of natural resources are in the ground via overhead scanning.
We have had an emergency strategic oil reserve for some time now, since the Saudi oil embargo, so why never a rare earths reserve? Are we to assume there are no rare earth deposits in the US and Canada, or South America and Africa? Are we to believe that no one has even looked there?
Maybe this story will trigger a more intensive review into why this is being presented as a "sleeper one" that just sneaked up on us. That has a tooth fairy ring to it for me.
We know that rare earths were mentioned as one of our reasons for taking over Afghanistan, oops, excuse me, I mean "helping Afghanistan become a free and prosperous independent country" (yes, this is a joke.)
And we have the solid history of the $100 billion of heroin coming out of Afghanistan every year with modest investment which put any deep pockets investment into rare earth exploration and production into the "not economically feasible column".
So we go into 2020 with another step in the direction of widening the list of all commercial commodities and technology that could have some possible military use and hence justifies the US in doing whatever it wants to obtain such, and additionally block others, under a national defense cover.
The US likes to use the term "malign influence" when describing other countries wanting to engage in regional trade and security matters, except when the US wants to do it. But if using proxy terrorism on an industrial scale for regime overthrow is not a malign influence what the hell is?… Jim W. Dean ]

Jim's Editor's Notes are solely crowdfunded via PayPal
Jim's work includes research, field trips, Heritage TV Legacy archiving & more. Thanks for helping. Click to donate >>
– First published … December 11, 2019 –
The US Army plans to fund construction of rare earths processing facilities, part of an urgent push by Washington to secure domestic supply of the minerals used to make military weapons and electronics, according to a government document seen by Reuters.
The move would mark the first financial investment by the US military into commercial-scale rare earths production since World War Two's Manhattan Project built the first atomic bomb.
It comes after President Donald Trump earlier this year ordered the military to update its supply chain for the niche materials, warning that reliance on other nations for the strategic minerals could hamper the US arms industry.
China, which refines most of the world's rare earths, has threatened to stop exporting the specialized minerals to the United States, using its monopoly as a cudgel in the ongoing trade spat between the world's two largest economies.
"The US rare earths industry needs big help to compete against the Chinese," said Jim McKenzie, chief executive officer of UCore Rare Metals Inc, which is developing a rare earths project in Alaska. "It's not just about the money, but also the optics of broad support from Washington."
The Army division overseeing munitions last month asked miners for proposals on the cost of a pilot plant to produce so-called heavy rare earths, a less-common type of the specialized minerals that are highly sought after for use in weaponry, according to the document.
Responses are due by Dec. 16. UCore, Texas Mineral Resources Corp and a joint venture between Lynas Corp and privately-held Blue Line Corp are among the expected respondents, according to company officials and sources familiar with the matter.
The Army said it will fund up to two-thirds of a refiner's cost and that it would fund at least one project and potentially more. Applicants must provide a detailed business plan and specify where they will source their ore, among other factors.
This latest move by the Army, a division of the Pentagon, comes after a military study earlier this year on the state of the US rare earths supply chain.
The rare earths tension between the US and China goes back to at least 2010, when China limited exports to Japan after a diplomatic dispute, sending prices for the niche metals spiking and fueling concerns across the US military that China could do the same to the United States.
The US Army Combat Capabilities Development Command Chemical Biological Center and the US Army headquarters did not respond to requests for comment.
The request does not give a specific financial amount the Army could fund, though it is derived in part from the Defense Production Act (DPA), a 1950s-era US law that gives the Pentagon wide financial latitude to procure equipment necessary for the national defense.
A rare earth processing pilot plant could cost between $5 million and $20 million, depending on location, size and other factors, with a full-scale plant potentially costing more than $100 million to build, industry executives said.
"It's great to see interest in financially supporting the industry from the Department of Defense," said Jon Blumenthal, CEO of Blue Line Corp, which earlier this year signed a memorandum of understanding to build a rare earth processing facility in Texas with Australia-based Lynas Corp.
Blumenthal declined to comment when asked if Blue Line will respond to the Army's request. Lynas declined to comment.
It is not clear how the Army will rank the responses given that much of the rare earths industry expertise is now located in China, though the modern rare earths industry itself had its genesis in the United States decades ago.
"Instead of providing funds for yet another study, this allocates money toward establishing a US-based rare earth supply chain," said Anthony Marchese, CEO of Texas Mineral Resources, which is developing the Round Top mine in Texas with USA Rare Earth.
After processing, however, rare earths need to be turned into rare earth magnets, found in precision-guided missiles, smart bombs and military jets and China controls the rare earths magnet industry, too.
The Pentagon has not yet launched an effort to finance domestic magnet manufacturing.
"Closing the magnet gap would do more to address the nation's defense needs, and as well the needs of electric vehicle makers and others," said Ryan Castilloux, managing director with Adamas Intelligence, a research firm that closely tracks the rare earths industry.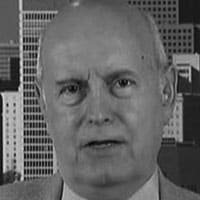 Jim W. Dean is VT Editor Emeritus.  He was an active editor on VT from 2010-2022.  He was involved in operations, development, and writing, plus an active schedule of TV and radio interviews.  He now writes and posts periodically for VT.
ATTENTION READERS
We See The World From All Sides and Want YOU To Be Fully Informed
In fact, intentional disinformation is a disgraceful scourge in media today. So to assuage any possible errant incorrect information posted herein, we strongly encourage you to seek corroboration from other non-VT sources before forming an educated opinion.
About VT
-
Policies & Disclosures
-
Comment Policy
Due to the nature of uncensored content posted by VT's fully independent international writers, VT cannot guarantee absolute validity. All content is owned by the author exclusively. Expressed opinions are NOT necessarily the views of VT, other authors, affiliates, advertisers, sponsors, partners, or technicians. Some content may be satirical in nature. All images are the full responsibility of the article author and NOT VT.