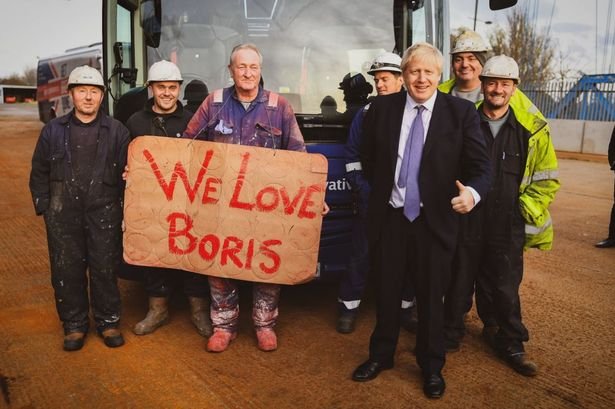 It turned out to be a landslide! I predicted a Tory win, but not this big. Boris Johnson secured a thumping majority of no fewer than 80 seats. Labour lost nearly 60 seats and crashed to their worst defeat since 1935. Voters in the Midlands and the North largely spurned the Brexit Party and went over to the Tories in huge numbers. The Tories captured some seats, such as Bishop Auckland and Tony Blair's former constituency of Sedgefield, for the first time. Labour's so-called Red Wall was breached like the Möhne Dam. The dim LibDem leader, if that is not a tautology, Jo Swinson, lost her seat. Scotch Nat leader Nicola Sturgeon rather failed to put on a display of sisterhood when the result in East Dunbartonshire was announced.
The state of the parties
Tories                       365 seats
Labour                      203 (including the Speaker)
SNP                          48
Liberal Democrats      11
DUP                          8
Sinn Fein                     7
Plaid Cymru                 4
SDLP                         2
Greens                        1
Alliance (NI)                 1
A rough (very rough) guide to the parties
This will all come as no surprise to British readers but I thought that a brief, politically neutral guide to the parties might be helpful.
The Tories: The Conservatives and Unionists are a party of gentlemen, patriotic, God-fearing and reasonably economically literate, with sensible economic policies. They want to get Brexit done, preserve the Union, reduce crime and bring the country together.
Labour: A bunch of left-wing loonies, led by a rabid Marxist with anti-semitic tendencies. Run by a North London clique which wants to reverse Brexit and capitulate to Brussels.
The LibDems: Screaming Euro-nutters, whose very silly leader, no offense intended, started out by saying that she wanted to be PM and ended up not even being an MP. Their policy is to reverse Article 50 and reject the 2016 referendum result. They are neither liberal nor democratic.
SNP: Wild and hairy Scots, who like eating haggis, tossing cabers and invading England. Anomalously, their leader, Nicola Sturgeon, is wild but not hairy. Originally set up as a front for the Abwehr, the SNP pretend to want independence for Scotland but in in practice want her to be a German client state inside the EU. Unable to work out where the maritime boundary would be they think that most of Britain's oil and gas would belong to Scotland after 'independence'.
DUP: Very nice people, principled and hard-working, except on Sundays.
Sinn Fein: the unarmed wing of the IRA, they are terrorist sympathizers who hate the British and want Ireland to be 'united' and run from Brussels.
Plaid Cymru: Welsh Nats, they like Brains beer and close harmony singing. Much more cuddly than the Scotch Nats they also want their country to be run from Brussels. They also want more traffic jams on the M4, especially around Newport.
SDLP: Effectively the Northern Ireland Labour Party they are Sinn Fein lite. Like Bud Light they're not quite the real thing.
Greens: Ecofascists, they tend to think that animals are more important than human beings and have bought big time into the global warming hoax. Consistent with their opposition to democracy they are also anti-Brexit. Their one MP keeps getting elected because she's quite a nice person and relatively sane, at any rate by the standards of her party. Her constituency is also in Brighton, where the few Tories who make it into town are usually run out. They came nowhere near winning their number one target seat, Bristol West, even though the LibDems pulled out to give them a clear run.
Alliance Party of Northern Ireland: center of the road, sandal-wearing Northern Irish liberals. The poor man who got run over this week walking in the middle of the A34 near Oxford, tired and emotional as a newt, was probably one of their members visiting England.
Brexit Party: More a movement than a political party, with a charismatic leader in Nigel Farage and an economically literate chairman in Richard Tice, they probably contributed to the loss of a number of Labour seats, as they draw their votes from Labour rather than the Tories. Nigel Farage wasn't standing but Richard Tice would have adorned the Commons.
UKIP: Nice people, with sound views on Europe, but now a busted flush, sadly.
Workers Revolutionary Party: Splitters. They did almost as well in this election as Labour, garnering 524 votes in total.
Monster Raving Loony Party: Somewhat redundant after Jeremy Corbyn took over the Labour Party, they are struggling to find a role.
Church of the Militant Elvis Party: Slightly more sensible than Labour, they also believe in global warming and have odd views about Tescos (presumably they shop at Sainsburys). Their only known member is David Bishop, who got 172 votes this time round, that is to say their fortunes are on the up.
What happened?
The Tory vote share did not substantially increase from 2017. Labour's vote share collapsed, however, particularly in the Midlands and the North. Leave voters punished the party for betraying them.
Brexit wasn't the only factor. Labour's anti-semitism, unreliability on security, unrealistic manifesto and the SNP problem also played a part. Jeremy Corbyn was heartily disliked by many traditional Labour voters.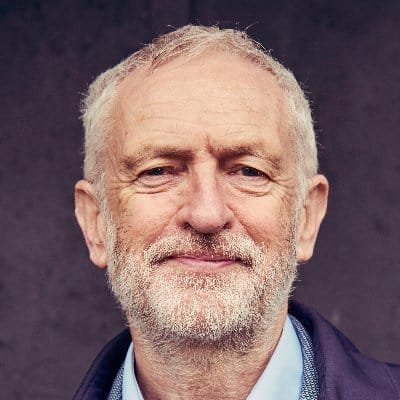 There were straws in the wind that something unusual was happening and that Labour were in deep trouble. The first solid indication came on Wednesday, in the form of a leak from postal ballot checking. Labour nerves were already on show, with key players demanding a more defensive campaign.
I thought that Labour voters in the North would plump for the Brexit Party rather than the Tories, but in the end Brexit failed to win a single seat. This suggests that the change in voting patterns is a long-term, not short-term, phenomenon. Labour are in deep trouble and it may be decades before they can form a government on their own unless the Tories self-destruct, which is pretty unlikely. Most of the scumbags in the party, like Philip Hammond, no names, no pack drill, are now out of Parliament.
Although Labour went from 154 seats in 1935 to 393 in 1945 there was a short world war in between. Penetrated by the Abwehr the Army Educational Corps also ran a sustained pro-Labour propaganda campaign between 1943 and 1945. Clement Attlee, the Labour leader, was also Abwehr, but wasn't spotted until 1951, when it was kept very, very quiet. It's still Labour's dirtiest secret.
Aside from Tony Blair's big wins, Labour have only once been able to form a government without Scottish MPs, and that was in 1945. Their vote in Scotland has fallen away completely and English voters are repelled by the idea of a Labour-SNP deal.
Brexit
The UK will now be leaving the EU on January 31st. You can start putting the champagne on ice! I hope the government will enter into the spirit of the occasion and organise a National Service of Thanksgiving, a concert and fireworks. With global cooling it will probably be a bit cold for street parties!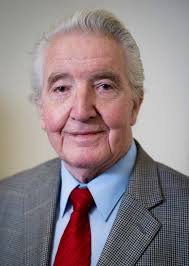 Dennis Skinner
Amongst the casualties was Dennis Skinner, MP for Bolsover since 1970. The idea of the Tories winning Bolsover would have been regarded as a fantasy as recently as 2005. I like Dennis – in another life we shared a platform together, in Horsham Town Hall, indeed I drove him back to London in my old Rover.
He's a decent man, now well into his 80s. I hope the new MP for Bolsover looks after his people. I'm a Tory, but that doesn't mean that I can't like and respect decent, working-class Labour MPs who care about their constituents. Losing his seat will have come as a blow and he has my sympathy. I'd stand him a pint should we bump into each other again.
Scotland
The SNP are banging on about another referendum, but they can forget it. They won less than 50% of the vote in Scotland and many of those voters will not have been voting for 'independence', which was not on offer. The 2014 referendum was a once in a generation affair and the issue need not be addressed again, if at all, until the middle of the century.
British departure from the EU was on the cards in 2014 and the Scottish people chose to stay part of the UK in the full knowledge that we might be leaving the EU. Brexit is not something which has suddenly been sprung on people – EU membership has always been controversial and divisive.
Another point is that many Scots live in other parts of the UK. The Union between England, Wales and Scotland has been going for over three centuries. Many Scots have intermarried or gone south in search of work. They were denied a voice in 2014. It's doubtful that the SNP speak for many of them.
Ben Stokes
Congratulations to Ben Stokes on winning this year's BBC Sports Personality of the Year contest. The award was presented to him this evening by Her Royal Highness the Princess Royal, with the entire audience in Aberdeen standing as she entered the arena, and rightly so.
Ben's prosecution was even more of a disgrace than mine. It's a great pity that we don't have salt mines and can't send the police officers and CPS officials who tried to fit him up down one of them. They deserve condign punishment. The CPS should be broken up, along with the County of Avon, the silly new name for the City and Council of Bristol. Ben played a key role in England's famous Cricket World Cup win, which I watched, and scored a magnificent hundred to beat Australia at Headingley. He's a great player, a genuinely nice man and a worthy winner. His acceptance speech was a model of decency and humility.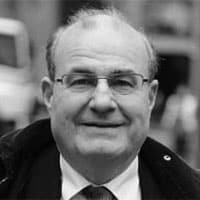 Michael Shrimpton was a barrister from his call to the Bar in London in 1983 until being disbarred in 2019 over a fraudulently obtained conviction. He is a specialist in National Security and Constitutional Law, Strategic Intelligence and Counter-terrorism. He is a former Adjunct Professor of Intelligence Studies at the American Military University.
Read Articles from Michael Shrimpton;
ATTENTION READERS
We See The World From All Sides and Want YOU To Be Fully Informed
In fact, intentional disinformation is a disgraceful scourge in media today. So to assuage any possible errant incorrect information posted herein, we strongly encourage you to seek corroboration from other non-VT sources before forming an educated opinion.
About VT
-
Policies & Disclosures
-
Comment Policy
Due to the nature of uncensored content posted by VT's fully independent international writers, VT cannot guarantee absolute validity. All content is owned by the author exclusively. Expressed opinions are NOT necessarily the views of VT, other authors, affiliates, advertisers, sponsors, partners, or technicians. Some content may be satirical in nature. All images are the full responsibility of the article author and NOT VT.