By Gordon Duff, Senior Editor
American veterans, and it has always been the case, are used by the military industrial complex to justify wars. You can still find someone serving in the Middle East, on battlefields where you could take your kids on vacation, no German "88s" here, who whine like they had just landed on the bloody sands of Tarawa.
This isn't 2007.
Iraq was a hellhole, 2004, then again in 2007 and 2008, not Vietnam but let's also remember, that was a huge long time ago. Let's not be hearing from Special Operations guys who tourist around with the Kurds, whose real days are filled with safety and utter ease, play fake hero in service of the scamsters that are bleeding America dry.
The dance ended a long time ago…and we can never take care of those who needed it because the phony "after the dance" gang is sucking down, not just the funding but the credit as well.
The war has been over for more than a decade.  The last low intensity (which can still kill you) combat for Americans was more than 11 years ago.  Everything since has been police work, occupation, time wasting and clearly done for a paycheck.
Some still died.
When I entered the Marine Corps in 1968 it was clear to me that Vietnam wasn't Guadalcanal or the Battle of the Bulge.  When I got there, I found some days like the movies but most not.  You see, all "reality" then and now came from movies.
Before long I also learned that World War II was hell for a very few and fat living for most.  Vietnam was worse, hell for a very few, death for that few, and no risk at all for 90%.
Still, in Vietnam pay was low, nothing, but the war was fun to watch, providing you were one of the very very few who actually got close enough to see it.
Now lets talk War on Terror.
Afghanistan can kill you but as wars, it has always been "occupation," and never prolonged combat.  In fact, no War on Terror "battlefield" has been prolonged combat, the kind with no food, no water, surrounded, bayonets, fighting to the last man, the stuff of Vietnam.
But then, riding in a vehicle after leaving the dinner table, fattened on 5 courses with a huge paycheck, you can still get blown up and that happened to many, so very many.
For those who fought in Vietnam, which is 9% of those who served in Vietnam, pay was as low as $16 a week, which was paper route money then.  Hot meals were zero, medical care primitive and KIA rates ran 44%, 400% of those serving in World War II.
But that war was 50 years ago and the sick need some have to hold on to fake glory in order to suck down phony honor, even for real combat vets…those few are alive anymore…is sad to see.
As for today's military, let's face it, we are not at war.  Also, though pay isn't bank president money, imagine working for $350 a month, which is the equivalent, adjusted for inflation, of what we got.
As a veteran, you have no job selling war.  You do owe your friends, those you served with and your country, a debt you can pay by outing fakery, outing phony war, outing hypocrisy and by refusing to back political leaders who, even when rare ones serve in the military, did so as highly protected "ring klinkers" like Pompeo, Rumsfeld, Esper and so many others.
For those of you who found yourselves in major combat, maimed, in senseless minor wars started in order to scam taxpayers and steal oil, time to grow up and face the truth.
As a Vietnam vet, it was clear from day one, I was taking it in the ass.
You can also do this, for a variety of reasons…tell your stories.  If you didn't kill kids or torture the wounded, and Americans tend to be pretty good people despite what others say, then tell us about it.
Get it behind you, get it in focus.  Also, be willing to accept you were lied to and exploited.  In that, you have brothers and sisters, so many of us.
We are here to welcome you.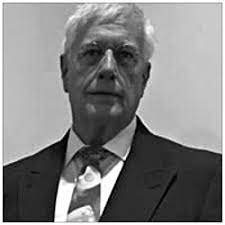 Gordon Duff posted articles on VT from 2008 to 2022. He is a Marine combat veteran of the Vietnam War. A disabled veteran, he worked on veterans and POW issues for decades.
Gordon is an accredited diplomat and is generally accepted as one of the top global intelligence specialists. He manages the world's largest private intelligence organization and regularly consults with governments challenged by security issues.
Duff has traveled extensively, is published around the world, and is a regular guest on TV and radio in more than "several" countries. He is also a trained chef, wine enthusiast, avid motorcyclist, and gunsmith specializing in historical weapons and restoration. Business experience and interests are in energy and defense technology.
ATTENTION READERS
We See The World From All Sides and Want YOU To Be Fully Informed
In fact, intentional disinformation is a disgraceful scourge in media today. So to assuage any possible errant incorrect information posted herein, we strongly encourage you to seek corroboration from other non-VT sources before forming an educated opinion.
About VT
-
Policies & Disclosures
-
Comment Policy
Due to the nature of uncensored content posted by VT's fully independent international writers, VT cannot guarantee absolute validity. All content is owned by the author exclusively. Expressed opinions are NOT necessarily the views of VT, other authors, affiliates, advertisers, sponsors, partners, or technicians. Some content may be satirical in nature. All images are the full responsibility of the article author and NOT VT.