By Gordon Duff, Senior Editor
America's current military was created after Vietnam.  America would fight with machines, not men, would use surrogates, false flag terrorism, economic sanctions and, as a last resort, send out the "volunteer army" which has now racked up loss after loss on the battlefield.
We always lose.
The other guys, freedom fighters, never give up, they simply wait until we are gone.  Our answer is to stay, walled up in bunkers and fortresses, drones patrolling overhead day and night, tiny little concentration camps like al Assad Air Base and K1, where Americans can stay relatively safe until Iran proved different a few days ago.
Contractors, drones, overtrained, overaged "professionals" willing to be the "bad guys" for pay, often for decades, kind of like Hollywood actors, were the answer.
And, if that doesn't work, get rid of them, send them home, they will die anyway, suicide, Gulf War Syndrome, Agent Orange or, more appropriately termed, neglect.
War is a racket, all war, all the time.
Washington warned us, the man, not the swamp ridden capitol.  No standing army, no mercenaries, no private contractors, no Hessians, no arms industry, the new republic could not survive it.  Ike said the same thing, exactly and JFK warned us of the cults that existed in Washington's time and how secret societies were capable of destroying America.
The flaw, of course, was due to the Federalists, the Rothschild-London controlled royalists political party that sided with Britain against the United States in the War of 1812 and was run to Canada or slaughtered.  Without Federalist traitors, the White House would never have been burned.
Alexander Hamilton hated democracy and described it as a form of "tyranny."
When it all changed was Vietnam.  Americans were sent to the most brutal war in American history, Americans were drafted, unpaid, starved, given shoddy weapons and subject to leadership by a military where Gomer Pyle was considered a tactical genius.
You see, the military of Vietnam was a mix of rural poor and a full spectrum of urban-suburban enlistees and draftees, the last generation of what represented the end of American education.
Vietnam was the end of the citizen-soldier in America.  In combat units, real combat units, not the movie and TV kind, there were no officers, they were unwelcome, openly shunned.
Moreover, the physical demands of the extremes of Vietnam made it impossible for those who stayed in the rear to function in the field, except for vehicles or looking from a helicopter down on the fighting.
This is how many officers died in Vietnam, those who weren't murdered by their own men.
Murder.  Vietnam was all about murder.  It was how every problem was dealt with.
With an NCO corps of "Southern boys" and Tier One and above operators ghetto gangsters and former high school football heroes with a psychopathic bent, the increasingly clownish efforts of the amateurs, and officers and staff NCO's, with rare exceptions were amateurs, were met with a homicidal vengeance.
Units, entirely E3 and below, would return from weeks in the field to endless punishment details and then be sent out again.
These units began forming their own military, giving up on the program entirely, and running their own operations, not against the Viet Cong and North Vietnamese but against the US military.  Units would simply disappear, there was no radio direction finding.  Units would leave their radios in a nearby village and report in that they reached checkpoints while, in truth, they would create their own compound miles into the hills where the supposed enemy would look the other way.
Why?  When units ran patrols, sometimes 2 weeks at a time with no resupply, living off the land, there was never a report or debriefing, even when there were combat and casualties.
Acts of Medal of Honor level heroism went "unrewarded" unless they happened outside the office of a colonel.
Vietnam gave us what we have now, a military that stays silent, millennials with Skype, WhatsApp, and Playstations addicted to "3 hots and a real mattress."  No frozen feet at Bastogne here, no sleeping in 3 inches of water with your feet tied to a bush so you don't wash away…like Vietnam.  If only I were making that up…
Without the thousands of high IQ college draftees and ghetto hardasses that made our last citizens army, and their ability to fight back against corruption and injustice, we end up where we are now.
The bloodletting here at home after Vietnam lasted not so long.  By 1975 and the end of the war, those who really fought were sick of life in America.  It wasn't worth coming home to.  Economic collapse, the rise of right-wing redneck extremism, hokey religion, poisonous Nixon and then the death knell of Reagan, a hateful pickled toad.
The die-off began immediately, cancer, suicide, right off another 50k, then another 75k then another 500k until those who were left were mostly like Zombies.
I knew them then when they were giants.
---
LATEST MILITARY BOOKS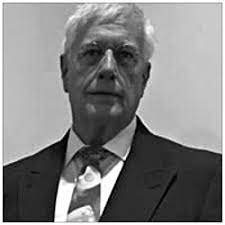 Gordon Duff posted articles on VT from 2008 to 2022. He is a Marine combat veteran of the Vietnam War. A disabled veteran, he worked on veterans and POW issues for decades.
Gordon is an accredited diplomat and is generally accepted as one of the top global intelligence specialists. He manages the world's largest private intelligence organization and regularly consults with governments challenged by security issues.
Duff has traveled extensively, is published around the world, and is a regular guest on TV and radio in more than "several" countries. He is also a trained chef, wine enthusiast, avid motorcyclist, and gunsmith specializing in historical weapons and restoration. Business experience and interests are in energy and defense technology.
ATTENTION READERS
We See The World From All Sides and Want YOU To Be Fully Informed
In fact, intentional disinformation is a disgraceful scourge in media today. So to assuage any possible errant incorrect information posted herein, we strongly encourage you to seek corroboration from other non-VT sources before forming an educated opinion.
About VT
-
Policies & Disclosures
-
Comment Policy
Due to the nature of uncensored content posted by VT's fully independent international writers, VT cannot guarantee absolute validity. All content is owned by the author exclusively. Expressed opinions are NOT necessarily the views of VT, other authors, affiliates, advertisers, sponsors, partners, or technicians. Some content may be satirical in nature. All images are the full responsibility of the article author and NOT VT.