Ayatollah Ali Khamenei delivered a sermon a few days ago during which he declared that American leaders are nothing but "clowns," and that Iran has the right to resist those clowns. Those clowns always appear that they want to help the Iranian people, but they covertly end up destroying what Iran stands for. Khamenei tweeted:
"The villainous US govt repeatedly says that they are standing by the Iranian ppl. They lie. If you are standing by the Iranian ppl, it is only to stab them in the heart with your venomous daggers. Of course, you have so far failed to do so, & you will certainly continue to fail."
Iran, Khamenei continued, has the "spirit to slap an arrogant, aggressive global power."
Trump, of course, proves that Khamenei was right all along. Like an emotional child who cannot string to coherent sentences together, Trump could not stand or sit still. He had to say something crazy, something weird, and something that doesn't even line up with historical realities. This is Trump at his best:
"The so-called 'Supreme Leader' of Iran, who has not been so Supreme lately, had some nasty things to say about the United States and Europe. Their economy is crashing, and their people are suffering. He should be very careful with his words!
"The noble people of Iran—who love America—deserve a government that's more interested in helping them achieve their dreams than killing them for demanding respect. Instead of leading Iran toward ruin, its leaders should abandon terror and Make Iran Great Again!"[1]
Did Trump read what Khamenei say carefully? Khamenei was not attacking decent Americans. He was attacking "the clowns" in the White House—politicians who always want to drink the blood of Iranians for Israel. If people doubt this, then they need to consider what Benjamin Netanyahu himself said in front of U.S. officials:
"If you want to advance regime change in Iran, you don't have to go through the C.I.A. cloak-and-dagger stuff — what you want to do is take very large, very strong transponders and just beam 'Melrose Place' and 'Beverly Hills 2050' and all that into Tehran and into Iran, because that is subversive stuff. They watch it — the young kids watch it, the young people. They want to have the same nice clothes and the same houses and swimming pools and so on."[2]
Netanyahu is not that stupid. He knows that this "subversive stuff" can destroy lives—and has destroyed lives. He knows that Samson, one of Israel's heroes, was eventually defeated by this "subversive stuff."
"Samson and Delilah is a good place to start. Israel was invincible military…so the Philistines decided to get the Israelite leader by other than military means. They seduced him sexually. Once Samson succumbed to Delilah's wiles, he lost his power, and Israel lost its leader. He was no longer on the field of battle, but rather, to use Milton's phrase, 'eyeless in Gaza, grinding at the mill with slaves.'"[3]
So, Netanyahu did not lie this time. He knows precisely that sexual ideology is "subversive stuff," and once a person succumbs to that stuff, he then becomes a slave to his oppressors.
So Khamenei was right. Israel and largely the United States present themselves as friends of the Iranian people, but Israel, in particular, wants to bring subversion in the country. Khamenei, therefore, was right on target when he called people like Trump clowns.
---
[1] "'Be very careful with your words': Trump warns Iran's Khamenei after ayatollah delivers fiery sermon slamming 'American clowns,'" Russia Today, January 17, 2020.
[2] Quoted in Robert Mackey, "Kerry Reminds Congress Netanyahu Advised U.S. to Invade Iraq," NY Times, February 25, 2015.
[3] E. Michael Jones, The Jewish Revolutionary Spirit and Its Impact on World History (South Bend: Fidelity Press, 2008), 1055.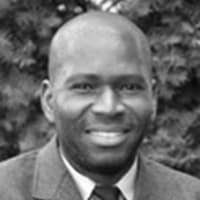 ATTENTION READERS
We See The World From All Sides and Want YOU To Be Fully Informed
In fact, intentional disinformation is a disgraceful scourge in media today. So to assuage any possible errant incorrect information posted herein, we strongly encourage you to seek corroboration from other non-VT sources before forming an educated opinion.
About VT
-
Policies & Disclosures
-
Comment Policy
Due to the nature of uncensored content posted by VT's fully independent international writers, VT cannot guarantee absolute validity. All content is owned by the author exclusively. Expressed opinions are NOT necessarily the views of VT, other authors, affiliates, advertisers, sponsors, partners, or technicians. Some content may be satirical in nature. All images are the full responsibility of the article author and NOT VT.