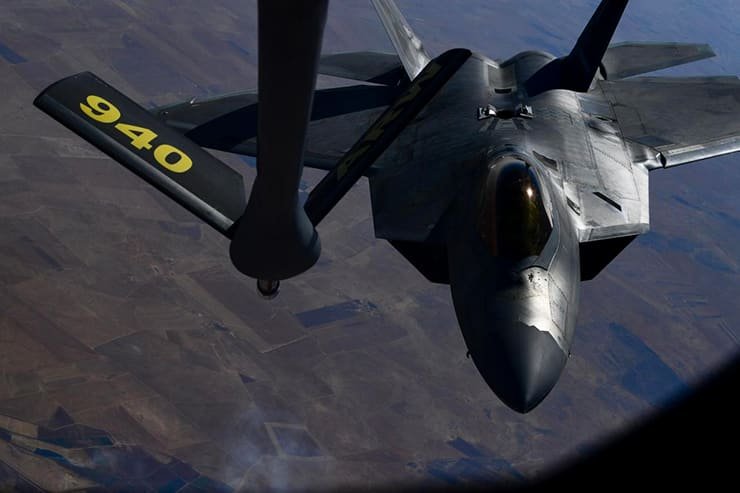 by Phil Butler, …with New Eastern Outlook, Moscow, ……and the Institute of Oriental Studies of the Russian Academy of Sciences, a research institution for the study of the countries and cultures of Asia and North Africa.
[ Editor's Note: Brother Phil takes a step back to give us an overview of our current addiction to war, including the unsuccessful kind. The good researcher that he is, despite his description of how Google has removed the links to much of the war critics' best material, he has done his homework.
He was able to find a gem when even Obama bent over once and claimed the reason he had not given the okay to block ISIS funding by bombing its oil tanker convoys to Turkey's back door with Iraq was to prevent environmental damage. Someone once said, "You really can't make this shit up as no one would believe you."
But we were fortunate to get a hefty dose of media Adrenalin recently from the Washington Post's exposé on the disaster the US Afghan war has been.
It compiled over 2000 Afghan vets piling on the story to support it with their own. Unfortunately, the Vet orgs themselves have remained silent, a disconnect that the public might one day confront them with, as in "Where were you in supporting the troops being sent out on a bad mission."
If any of those Washington Post contributors are reading, you need to set up your own particular Vet org to represent yourselves, as you are unlikely to be represented by the traditional ones with a history of reticence of challenging the command structure, not just on competence, but their true motivations.
VT readers are no strangers to Gordon's savaging the Vietnam War officer corps as the gang that could not shoot straight, with the focus too often being their career advancement from having war time posting.
VT's Col. David Hackworth wrote about it extensively and paid the price, eventually having to go into exile in Australia. America, official America, has a record of shitting on the best of us, including outspoken vets. When they crap on us, we just take a good shower and go back to work a bit more determined than before… Jim W. Dean ]

Jim's Editor's Notes are solely crowdfunded via PayPal
Jim's work includes research, field trips, Heritage TV Legacy archiving & more. Thanks for helping. Click to donate >>
– First published … January 01-18-2020 –
In the wake of recent developments in the Middle East, it seems like a good for an objective assessment of US policy and strategy in the region.
The US administration's ramped-up belligerence and Iran's counteractions created a crisis level no normal citizen of either country could want. The strategy of failing strategies, this is what the Trump administration seems fixed on.
Cheerleaders and Death Dealers
Everyone at Fox News is praying alongside the Trump administration that Iran's government will topple. In a recent story, author James Jay Carafano babbles along about how President Trump should maintain his current strategy, then covers the administration's tracks by claiming "we" do not want regime change in Iran. As if any vertebrate on this planet believes that after Libya, Syria, Ukraine, and a score of other "seasonal" revolutions.
Sure, the Iranians did themselves no favors by blasting a Ukrainian airliner from the skies over Tehran. But, at least they finally admitted the mistake. At the other end of the spectrum of blame, the US putting the thumbscrews to these nations is all about fomenting turmoil and problems.
Sanctions on Russia have failed miserably, the United States and allies continue economic and psychological warfare, knowing that mayhem will follow. Our mission in the takeover and collateral damage of any magnitude is acceptable. Look at Operation Inherent Resolve, as the glowing example. The monthly civilian casualty reports say it all.
"The Coalition conducted 34,725 strikes between August 2014 and the end of November 2019. During this period, based on information available, CJTF-OIR assesses at least 1,359 civilians have been unintentionally killed by Coalition actions since the beginning of Operation Inherent Resolve."
These are the casualties the US-led coalition admits to. The other two-thirds of cases are called "Non-Credible Reports" are usually written off because of "geography," with the coalition claiming no sorties or actions were being conducted where the alleged casualties occurred. Airwars, Amnesty International, and Human Rights Watch put the civilian collateral damage at two or three times higher than the DoD numbers.
Operation Inherent Murder
Ironically, since Operation Inherent Resolve began, there have been a total of 64 military AND civilian casualties. This report is up to date as of January 13, 2020. Clearly, we're blowing something to hell and back over there in the desert, and creating one helluva source for terrorist recruiting.
In Syria, for example, from 2012 to the present the coalition has had twice as many two-three times more civilian casualties than Russia or Turkey, with not being nearly as engaged with Daesh.
The Coalition has been shown in many cases to have been basically flying air cover for terrorists, while Russian, Syrian, and Iranian forces crushed the Daesh forces in their areas. Only once Daesh was forced to retreat into Syria's richest oil-producing regions, did the Coalition step up and wage a real war.
And while the civilian casualties continue to mount, the Coalition still seems to be bombing mostly sand instead of belligerents. This CJTF-OIR Strike Summary November 01 – November 30, 2019, tells of 32 engagements against Daesh in Iraq, and 15 fox holes, three tunnels, two shacks, and one stash of guns being blown up. The previous month, the mightiest military on Earth blew up 28 Daesh fox holes, destroyed three tunnels, and two terrorist strongholds (whatever those are).
In one of the reports, the warlords of the coalition report blowing up a campfire and some sleeping bags (bed-down site). Other than the ongoing ordinance depletion ceremonies in the Middle East, the US led coalition has, however, developed a clever Twitter hashtag #DefeatDaesh.
The Daesh Corporation
Another point I find interesting is the fact that Daesh still collects massive revenues from the sale of black market oil. According to RAND Corporation, revenues from oil and taxing people under their control amounted to $870 million dollars as of 2016. Revenue flows to the terrorist coffers via Saudi Arabia (a coalition partner),
Unfortunately, you cannot easily find the original news coverage of Russian air forces bombing Daesh oil tankers. You cannot Google "US flying air cover for Daesh" and find anything either. At least not on the first few pages of search.
This is fodder for another analysis of "controlled media", but suffice it to say the boys at Google support the American effort to suppress what needs suppressing. If you search long enough and use the right filters, you will find a 2015 story at The Hill about former President Obama saying he spared Daesh oil tankers to avoid environmental damage. You read that correctly.
The coalition uses hundreds of millions worth of munitions to hit the little ants in the sandbox, kills thousands of civilians in the effort, and flies over billions in terrorist oil to save the planet!
Meanwhile, The Telegraph managed to report on Russian airstrikes 'on Islamic State oil empire', only the report was tilted to the US State Department narrative and suggested the Russians only "claimed" the efficacy of these airstrikes.
Academia has mulled over the $3 to $8 million dollars per day Daesh was getting in oil revenues, but neither US administration seems to have been reading about the ending of the war on Daesh by cutting off its funding sources. This is strange since the western alliance has no problem squeezing Russia, Iran, Syria, or anybody for strategic gain.
As an analyst who suggested Putin's air forces hammer Daesh on TV as proof of their operations, it's a bitter pill for me to see every western media outlet reporting these strikes, using terms like "suspected Daesh oil tankers" and etc. Reuters used the phrasing "Russia says" when reporting on the discovery Turkey was involved in black market Daesh oil sales.
The Media's Revisionist Role
The US effort against Daesh in northern Iraq and in Syria was a muted affair until Russia, Syria, and Iran began taking back cities like Aleppo and pushing eastward toward the oil fields. This is a matter of timeline fact and not some speculation by me.
I reported the truth here on NEO many times. This 2016 analysis of Reuters reveals the whole picture but unfortunately, few media picked up on this to do their own reports. The fact is, it was almost a year into the Russian air offensive when US A-10 Warthogs finally started hammering Daesh oil tankers.
This too is a matter of fact. It was at about this time that the US Treasury and organizations like Counter-Daesh Finance Group (CIFG) came into play tentatively doing something about the financing of Daesh terror. Amazing, isn't it? Putin bombs Daesh back to the Stone Age broadcasts it on YouTube, and western media fails to report.
Then, in a stroke of "genius", the United States and the coalition start their war. The fact that the United States and Saudi Arabia lead the global coalition to stop Daesh getting finances is just funny since those two countries have done the most to help the terrorists. Reading the news from these guys is a tragic comedy.
Do you know how determined Denmark is to cut off the head of terror? In December of last year, they decided to stop paying veterans benefits to mercenaries fighting for Daesh! Yeah, you read that correctly too.
American presidents will protect the environment if a deadly terror group seizes control of a carbon-emitting commodity. God help us if Daesh takes control of Duke Power or a Ford Plant in Detroit. We'd let them have it so C02 levels and autoworker jobs aren't affected.
It's crazy too, to think of losing a war on terror when the casualty ration is 1 coalition soldier to every 21 civilians killed (by DoD figures) in Inherent Resolve alone. Conservative estimates say over 244,000 civilians have lost their lives directly from the fighting of the "War on Terror." The ratio of KIAs for coalition versus the enemy is much higher at roughly 48:1, and we still have not won.
Americas are certainly almost as deadly as the 300 Spartans given our advanced weaponry, but the Greeks eventually beat the Persians back then. The outlook for western powers today seems much bleaker. The whole mess has begun to look like bloodletting for profiting US and other arms manufacturers and energy companies.
Talk about World War III? This is it. It's more of a war on civilians than on armed combatants. Still, publishers, businesspersons, western leaders, and financiers cheer from the sidelines – and the public looks on in muted acquiescence. This is policy today. How's that for a disaster?
Phil Butler, is a policy investigator and analyst, a political scientist and expert on Eastern Europe, he's an author of the recent bestseller "Putin's Praetorians" and other books. He writes exclusively for the online magazine "New Eastern Outlook."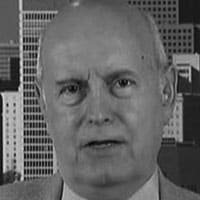 Jim W. Dean is VT Editor Emeritus.  He was an active editor on VT from 2010-2022.  He was involved in operations, development, and writing, plus an active schedule of TV and radio interviews.  He now writes and posts periodically for VT.
ATTENTION READERS
We See The World From All Sides and Want YOU To Be Fully Informed
In fact, intentional disinformation is a disgraceful scourge in media today. So to assuage any possible errant incorrect information posted herein, we strongly encourage you to seek corroboration from other non-VT sources before forming an educated opinion.
About VT
-
Policies & Disclosures
-
Comment Policy
Due to the nature of uncensored content posted by VT's fully independent international writers, VT cannot guarantee absolute validity. All content is owned by the author exclusively. Expressed opinions are NOT necessarily the views of VT, other authors, affiliates, advertisers, sponsors, partners, or technicians. Some content may be satirical in nature. All images are the full responsibility of the article author and NOT VT.