Donald Trump has recently taken the cat out of the bag by indirectly admitting that the assassination of Gen. Qassem Soleimani had very little to do with terrorism and had virtually everything to do with Donald Trump himself.
"Trump, after the strike, told associates he was under pressure to deal with Gen. Soleimani from GOP senators he views as important supporters in his coming impeachment trial in the Senate…
"Trump pointed out to one person who spoke to him on the phone last week that he had been pressured to take a harder line on Iran by some Republican senators whose support he needs now more than ever amid an impeachment battle"[1]
The report continues to declare that the killing of Soleimani "was 'planned very quickly…' There was not 'unanimity' among Trump's advisers about the 'wisdom' of targeting Soleimani, but intelligence suggested that he planned more attacks on American troops in the region."[2]
The simple fact is that there was never unanimity when it comes to perpetual wars in the Middle East. Even the war in Iraq was a complete manipulation. Collin Powell himself lied because he was pressured to say crazy things—things that he knew was a complete fabrication.
Pompeo, the guy who is driven by a cult-like ideology, perpetuated the idea that "there is no doubt there were a series of imminent attacks that were being plotted" by Soleimani. But the funny thing is that Pompeo added: "We don't know precisely when, and we don't know precisely where, but it was real."[3]
Well, is that sufficient evidence for assassinating a general? What if I say that Pompeo is planning to attack countries in the Middle East, therefore it is right to take him out of the planet and put him in a beautiful casket? Would he be all right with this?
You see, Pompeo is just a criminal. It's just that simple. Trump is also another criminal. But we have to emphasize again and again that the Neocons, Israel, and the war machine have been pushing the White House to attack Iran as well. After the assassination of Soleimani, Jonathan Schanzer of the Neocon flagship Commentary declared:
"In one stroke, Trump eliminated the Iranian figure who had been spearheading the bloody proxy war against America, Israel, and a number of Gulf Arab states dating back to the late 1990s."[4]
This is the kind of people that we Americans have to put up with. They think they have every right to assassinate whoever they want, destroy any country they want, and send the bill to the average Americans. If you think I'm just pulling your leg here, then listen very carefully to Jewish Neocon Jonah Goldberg quoting approvingly another Jewish Neocon by the name of Michael Ledeen:
"Every ten years or so, the United States needs to pick up some small crappy little country and throw it against the wall, just to show the world we mean business."[5]
Do these people deserve to be in politics? Do they deserve to influence presidents and the White House? No. They need to be behind padded cells for the rest of their natural lives.
This is not a "Left" issue, as Donald Trump Jr. tries to say in his book Triggered: How the Left Thrives on Hate and Wants to Silence Us. This is a fundamental issue that Trump and his cohorts need to seriously address: Why did Trump dupe Americans during his presidential campaign by saying that he was going to put an end to perpetual wars in the Middle East? Why did he tell America that he was going to release documents which unequivocally show that Saudi Arabia was an accomplice in the 9/11 attack, but changed his mind when he moved to the Zionist throne? Why is he now sleeping with Saudis?
You see, pointing fingers at the "Left" while sleeping with ethnic cleansers and bloodsuckers like Goldberg ain't gonna cut. If the so-called "Left" thrives on hate, then the so-called "Right" thrives on picking up "some small crappy little country" in the Middle East and "throwing it against the wall." Once the so-called "Right" is done with obliterating that "crappy little country," then they end up writing best-sellers such as Triggered.
---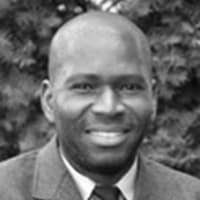 ATTENTION READERS
We See The World From All Sides and Want YOU To Be Fully Informed
In fact, intentional disinformation is a disgraceful scourge in media today. So to assuage any possible errant incorrect information posted herein, we strongly encourage you to seek corroboration from other non-VT sources before forming an educated opinion.
About VT
-
Policies & Disclosures
-
Comment Policy
Due to the nature of uncensored content posted by VT's fully independent international writers, VT cannot guarantee absolute validity. All content is owned by the author exclusively. Expressed opinions are NOT necessarily the views of VT, other authors, affiliates, advertisers, sponsors, partners, or technicians. Some content may be satirical in nature. All images are the full responsibility of the article author and NOT VT.