In few days, President Trump will host Israeli Prime Minister Bibi Netanyahu, Israeli opposition leader Benny Gantz, assorted members of the American Jewish leadership, Israeli loyalists, his rabbis to his private Temple in Florida to announce "the "Deal of the Century." A deal that is cooked up by Trump's "Jewish family" to solve the Israeli problem, not the Palestinian-Israeli issue.
You see, Israel and beyond it, members of the international Jewish Zionist movement continue to have problems and doubts with "Israel's legitimacy" after some 72 years since its declaration. Even though the late fraud Yasser Arafat, Mahmoud Abbas, the PLO, Palestine National Council, Fatah all gave full unconditional recognition to Israel. It was Yasser Arafat and Mahmoud Abbas who perpetuated the "fraud of the Century" in Oslo decades before Trump's "Deal of the Century."
Ironically no Palestinian is invited to this occasion, it is a Jewish wedding with both the groom and the bride Jewish, and the entire guests are Jewish. One would think that Palestinians whose land Trump is giving away are invited to serve the wine and the food.
Certainly, Palestine is not the historic "homeland" of an Ashkenazi Jew like Jared Kushner, or Dennis Ross, or Martyn Indyk, but Palestinians through 4,000 years of history. Israelis may dig as much as they can to prove their history in Palestine, but that will not change the fact that Palestine is Palestine and will remain as Palestine.
Ironically and since the days of late President Johnson, the Arab/Palestinian/Israeli conflict has been entrusted to members of the American Jewish community, both as special envoys or as high ranking members of the administration, both Democrats and Republicans. Israel is a domestic issue, not an international issue, thanks to the "Benjamin's" that makes all the difference in American politics.
Let us keep in mind that Johnson, who as Commander in Chief, was too coward afraid of his inner circle of Zionists to open a naval board of inquiry into the deliberate attack by Israel of the USS Liberty and the killings and injury of hundreds of US sailors.
The White House, under all presidents Democrats or Republicans, has entrusted the Arab-Israeli conflicts to crucial members of the American Jewish community to formulate all policies related to Israel and the entire Arab world.
These key policymakers not only gave Israel full unconditional support by help legitimize all Israel actions and help rewrite international laws in favor of Israel. Even when they were "helping" broker a deal, they were on the side of Israel, never honest broker by their admission.
This upcoming event is a reelection "down payment" of financial, political, and medial support by members of the American Jewish leadership and AIPAC, Trump will announce Israel's sovereignty over the Jordan Valley and Area C, which comprise of 78% of what remains of historic Palestine.
Israel will hold Palestinians in several key "reservations" similar to the American Indians reservation or the "Jewish Hamlets and Ghettos "of Russia and East Europe, in which Ashkenazi Jews are the experts.
Of course, Jewish sovereignty over the area excludes the rights of citizenship of the people residing in this area. Israel will classify these Palestinians as "illegal aliens" subject to deportation and return to their original homeland in the Ukraine or Poland or Moldovia. And they will be deemed "foreign" with the status that will allow Israel to ethnically cleanse them from their towns and villages similar to what we have seen in the movie " Fiddler on the Roof."
I don't blame Trump or his inner members of the Jewish family. I blame the fraudulent, criminals Arafat and Abbas and the entire Palestinian leadership that has perpetuated the biggest fraud in the history of Palestine and, in a desperate criminal act, gave away all Palestinian rights to historic Palestine to Israel and the international Zionist movement. The bustards lacking any legitimacy their Oslo is null and void.
I should note here that many Arab countries are shaking with fear, not knowing what this "Deal of the Century" means to them, and they have good reasons, because in 70 years after colonialism, they never achieved legitimacy from their people, but from outside foreign countries.
Now with the "Deal of the Century" signed and sealed by Trump, the King of Israel, should resign his position as the President of the United States of America, having waived all his legitimate rights to such status. The legitimacy of Israel lies with the Palestinian people, not Mr. Trump or Mr. Abbas or Mr. Kushner.
Source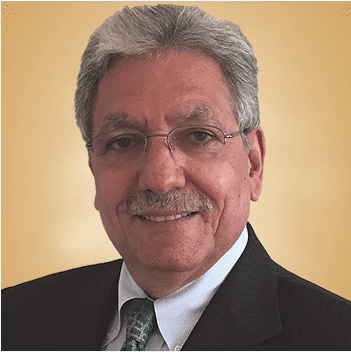 Sami Jamil Jadallah is a US Army Veteran (66-68) is a graduate of Indiana University and holder of a BA, MPA ( School of Public and Environmental Affairs and Jurist Doctor and is an international legal and business professional with more than 40 years in the construction business (KSA), Management Consulting and Business Development (Swiss), Hospitality, Aviation and Conservation (Morocco). Was the first to establish an internationally recognized conservation (Houbara) foundation in Morocco and North Africa. Currently Sami is managing a conservation and wildlife foundation with 100 employees in Morocco. Sami is a recipient of the "Leadership Award" from the US Sixth Army NCO Academy and recognized student leadership while at Indiana University. Sami was a co-founder of the United Palestinian Appeal and served on its board for over 12 years. He lives in Fairfax, VA. Sami is an advocate of the OneState for All of its People as a solution to the Israeli/Zionist conflict with the Palestinians. Sami has 4 bothers who served in the US military 2 Marines and 2 Army.
ATTENTION READERS
We See The World From All Sides and Want YOU To Be Fully Informed
In fact, intentional disinformation is a disgraceful scourge in media today. So to assuage any possible errant incorrect information posted herein, we strongly encourage you to seek corroboration from other non-VT sources before forming an educated opinion.
About VT
-
Policies & Disclosures
-
Comment Policy
Due to the nature of uncensored content posted by VT's fully independent international writers, VT cannot guarantee absolute validity. All content is owned by the author exclusively. Expressed opinions are NOT necessarily the views of VT, other authors, affiliates, advertisers, sponsors, partners, or technicians. Some content may be satirical in nature. All images are the full responsibility of the article author and NOT VT.