To counter Huawei, US could take 'controlling stake' in Ericsson, Nokia: attorney general
…from Press TV, Tehran
[ Editor's note: Long time VT readers are going know my lead on this story. "You just can't make this stuff up!" After banging China over the head for subsidizing export industries, calling it unfair competition, then we want to do the same thing, but with a twist. And these are not even US companies. What's up wid dat?
We have the FBI director getting into the action on the scourge of Chinese technical espionage and the threat that presents. But is this the same FBI that appears to have been waived off a similar massive technology espionage operation run for many decades by Israel?
When is the last time US security rolled up a big Israeli espionage operation, for example in the military, nuclear weapons technology, or political espionage on capital hill, or commercial espionage, especially stealing stuff and selling to the Chinese?
How about academic espionage on all the US campuses? And then election interference, where Congress in the dead of night must have passed a secret amnesty law for Israel, as it conducts its operations right out in the open, which includes writing legislation that it wants passed.
Even US media helps them out, tarring anyone that would say a word against this as an obvious anti-semite. Why are we presented stage managed threats all the time while obvious ones, like the Deep States activities, are ignored by our hallowed elected officials?
I won't even get into Israel's interference in US elections, which seems to be accepted as a good thing by our Congress and most of our security organizations who have accepted being waived off of busting Israeli espionage operations as "threatening" our important relationship with a valuable ally.
Don't you just love it when the US points out a country like China that has not made regime overthrow a secret national policy, and who has vastly enriched our military industrial complex and our medical and pharmaceutical companies dealing with the aftermath of our endless wars, money that did not go into non-war technology?
What China did was focus on building its domestic and foreign business models, investing the trillions it did not waste on wars. Instead of endless numbers of hopelessly in debt college students, working often for low wages, China has a highly employed skilled workforce.
They did this while buying US debt for a long time, and not a word of complaint from us at the time. So are we having, as Gordon loves to point out, a rewrite of history now?
The West rushed into China like our 1800s western land rushes, and we are now going to blame China for all of that? Do they really think we are that stupid? … Jim W. Dean ]

Jim's Editor's Notes are solely crowdfunded via PayPal
Jim's work includes research, field trips, Heritage TV Legacy archiving & more. Thanks for helping. Click to donate >>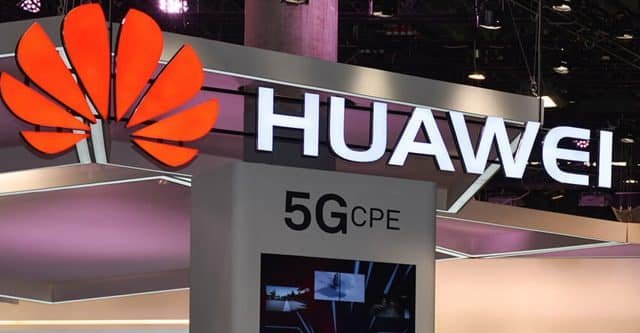 – First published … February 07, 2020 –
U.S. Attorney General William Barr said on Thursday the United States and its allies should consider the highly unusual step of taking a "controlling stake" in Finland's Nokia and Sweden's Ericsson to counter China-based Huawei's dominance in next-generation 5G wireless technology.
In a remarkable statement underscoring how far the United States may be willing to go to counter Huawei Technologies Co, Barr disclosed in a speech at a conference on Chinese economic espionage that there had been proposals to meet the concerns "by the United States aligning itself with Nokia and/or Ericsson."
Barr said the alignment could take place "through American ownership of a controlling stake, either directly or through a consortium of private American and allied companies."
"Putting our large market and financial muscle behind one or both of these firms would make it a far more formidable competitor and eliminate concerns over its staying power, or their staying power," Barr said.
"We and our closest allies certainly need to be actively considering this approach," he added at the event hosted by Washington's Center for Strategic and International Studies (CSIS).
Both firms have a combined market capitalization of about $50 billion and it is not clear what source of funds the U.S. government could potentially tap to take stakes in the firms or if foreign regulators would approve.
Ericsson declined to comment, while Nokia did not immediately comment. The companies' shares edged higher after Barr's comments in European trading.
Last month, a group of six U.S. senators introduced legislation to provide over $1 billion to invest in Western-based alternatives to Chinese equipment providers Huawei and ZTE and accelerate development of an open-architecture to allow for alternative vendors to enter the market for specific network components.
Barr said China had emerged as the "top geo-political adversary" and added: "China has stolen a march and is now leading in 5G … They have already captured 40 percent of the market and are now aggressively pursuing the balance."
U.S. government investments in public companies are rare except in the case of bailouts to save ailing firms and jobs, and such investments in foreign companies are even rarer.
U.S. officials have criticized Huawei for its close ties to the Chinese government and they added the company to an economic blacklist last year, saying it was involved in activities contrary to U.S. national security. The Trump administration has pressed nations not to grant Huawei access to 5G networks and alleged Huawei's equipment could be used by Beijing for spying, which the Chinese company has repeatedly denied.
President Donald Trump signed an executive order last year barring U.S. companies from using telecommunications equipment made by companies posing a national security risk.
At the same CSIS event, FBI Director Christopher Wray said Beijing was seeking to steal American technology by "any means necessary."
He said the bureau currently had about 1,000 open investigations of Chinese technology theft across its 56 regional offices, while FBI counterintelligence chief John Brown said it had arrested 24 people last year in China-related cases and another 19 already in 2020.
Wray said the investigations spanned "just about every industry sector" and the threat needed to be addressed through action across the whole of the U.S. government.
China was aggressively exploiting U.S. academic openness to steal technology, using "campus proxies" and establishing "institutes on our campuses," Wray added.
William Evanina, director of the National Counterintelligence and Security Center, said that among China's priorities was stealing U.S. aircraft and electric vehicle technology.In advance of Thursday's event, Evanina estimated the theft of American trade secrets by China costs the United States "anywhere from $300 to $600 billion" a year.
The comments from the top law enforcement officials reflect an aggressively stepped-up campaign by the Trump administration to counter Chinese espionage operations.
This has snared a growing group of Chinese government officials, business people, and academics. The campaign has included charges against a leading American academic at one of the top U.S. universities.
Last month, prosecutors charged Charles Lieber, chair of Harvard University's Department of Chemistry and Chemical Biology, with lying about participating in China's Thousand Talents Plan, which aims to attract research specialists working overseas.
The Chinese embassy in Washington earlier rejected the U.S. allegations as "entirely baseless."
"The people-to-people exchange between China and the US is conducive to stronger understanding between the two peoples and serves the fundamental interests of our two countries," it said.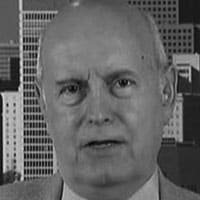 Jim W. Dean is VT Editor Emeritus.  He was an active editor on VT from 2010-2022.  He was involved in operations, development, and writing, plus an active schedule of TV and radio interviews.  He now writes and posts periodically for VT.
ATTENTION READERS
We See The World From All Sides and Want YOU To Be Fully Informed
In fact, intentional disinformation is a disgraceful scourge in media today. So to assuage any possible errant incorrect information posted herein, we strongly encourage you to seek corroboration from other non-VT sources before forming an educated opinion.
About VT
-
Policies & Disclosures
-
Comment Policy
Due to the nature of uncensored content posted by VT's fully independent international writers, VT cannot guarantee absolute validity. All content is owned by the author exclusively. Expressed opinions are NOT necessarily the views of VT, other authors, affiliates, advertisers, sponsors, partners, or technicians. Some content may be satirical in nature. All images are the full responsibility of the article author and NOT VT.