Betty McCollum, the U.S. Representative for Minnesota's 4th congressional district and a member of the Democratic-Farmer-Labor Party, has recently taken AIPAC to the shredder by saying that they are a "hate group." "McCollum's comments come just days after AIPAC pulled and apologized for Facebook ads that targeted pro-Palestine lawmakers and implied they were worse than the terrorist group ISIS."
It was reported by Mondoweiss that
"McCollum has become a target of the pro-Israel organization as a result of introducing H.R.2407, a historic piece of legislation that aims to prohibit U.S. taxpayer money from being used to detain Palestinian children in Israel. 'Israel's system of military juvenile detention is state-sponsored child abuse designed to intimidate and terrorize Palestinian children and their families,' said McCollum after introducing the bill, 'It must be condemned, but it is equally outrageous that U.S. tax dollars in the form of military aid to Israel are permitted to sustain what is clearly a gross human rights violation against children.'"
AIPAC, to everyone's surprise, did apologize for demonizing decent Americans like McCollum. They declared: "We offer our unequivocal apology to the overwhelming majority of Democrats in Congress who are rightfully offended by the inaccurate assertion that the poorly worded, inflammatory advertisement implied."
McCollum said: "AIPAC claims to be a bipartisan organization, but its use of hate speech actually makes it a hate group. By weaponizing anti-Semitism and hate to silence debate, AIPAC is taunting Democrats and mocking our core values. I hope Democrats understand what is at stake and take a stand because working to advance peace, human rights, and justice is not sinister – it is righteous."
Cheers for Betty McCollum. AIPAC should have been labeled a hate group long ago. Its members have been involved in covert operations for Israel since the beginning of time.
For example, when two top AIPAC officials—Steven Rosen and Keith Weissman—were caught passing classified documents from the Pentagon to Israel, Gabriel Schoenfeld defended them.386 In the annual FBI report called "Foreign Economic Collection and Industrial Espionage," Israel is a major country that pops up quite often.[1] This is widely known among CIA and FBI agents, and U.S. officials for years.[2]
One former U.S. intelligence official declared, "There is a huge, aggressive, ongoing set of Israeli activities directed against the United States. Anybody who worked in counterintelligence in a professional capacity will tell you the Israelis are among the most aggressive and active countries targeting the United States.
They undertake a wide range of technical operations and human operations. People here as liaisons…aggressively pursue classified intelligence from people. The denials are laughable."[3]
In 1991, the Israeli tried to recruit a former U.S. intelligence official, but he declined. "I had an Israeli intelligence officer pitch me in Washington at the time of the first Gulf War. I said, 'No, go away,' and reported it to counterintelligence."[4] Covert operations were done by the Israelis in "a 1997 case in which the National Security Agency bugged two Israeli intelligence officials in Washington discussing efforts to obtain a sensitive U.S. diplomatic document. Israel denied wrongdoing in that case and all others, and no one has been prosecuted."[5] Yet this has rarely seen the light of day in the popular media. Pointing these facts out, according to the reasoning of Omri Ceren of Commentary, is tantamount to anti-Semitism.[6]
In his 2009 debate with Alan Dershowitz of Harvard, historian and former CIA operative Michael Scheuer unequivocally declared that "the war in Iraq is the responsibility of the American fifth column that supports Israel."[7] AIPAC and many other Jewish organizations such as the ADL are part of that fifth column. The Christian Zionists made alliances with this fifth column[8] and now the American people are paying the price.
Have you taken your loyalty oath to Israel yet?
---
[1] Giraldi, "The Spy Who Loves Us," American Conservative
[2] See "France, Israel Cited in CIA Espionage Study," LA Times, August 15, 1996; Bob Drogin and Greg Miller, "Israel Has Long Spied on U.S., Say Officials," LA Times, September 3, 2004.
[3] Bob Drogin and Greg Miller, "Israel Has Long Spied on U.S., Say Officials," LA Times, September 3, 2004.
[4] Ibid.
[5] Ibid.
[6] Omri Ceren, "The Times's Spectacular Bias Against Israel," Commentary, September 8, 2012.
[7] Wikipedia, "Michael Scheuer."
[8] Michael Schueur, "Turning the Table on the Israel Firsters," Antiwar.com, July 16, 2008.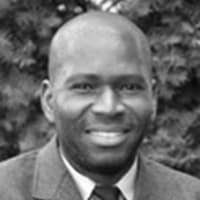 ATTENTION READERS
We See The World From All Sides and Want YOU To Be Fully Informed
In fact, intentional disinformation is a disgraceful scourge in media today. So to assuage any possible errant incorrect information posted herein, we strongly encourage you to seek corroboration from other non-VT sources before forming an educated opinion.
About VT
-
Policies & Disclosures
-
Comment Policy
Due to the nature of uncensored content posted by VT's fully independent international writers, VT cannot guarantee absolute validity. All content is owned by the author exclusively. Expressed opinions are NOT necessarily the views of VT, other authors, affiliates, advertisers, sponsors, partners, or technicians. Some content may be satirical in nature. All images are the full responsibility of the article author and NOT VT.