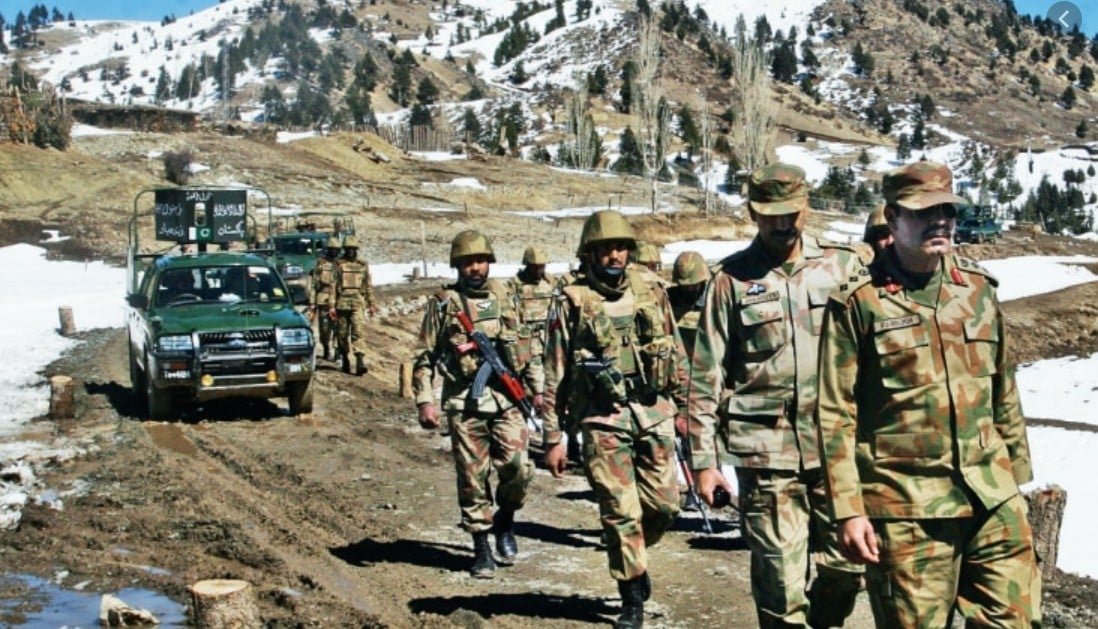 By Sajjad Shaukat for VT
Owing to its fragile economy, after the 9/11 tragedy, Pakistan joined the US-led Global War on Terror (GWoT) and was granted the status of a non-NATO ally by America due to the early successes, achieved by Pakistan's Army and country's Inter-Services Intelligence (ISI) against the Al-Qaeda militants.
But, when the US-led NATO forces felt that they are failing in coping with the stiff resistance of the Taliban in Afghanistan, they started a blame game against Pak Army and ISI of supporting the Afghan Taliban. Their main purpose was to pacify their peoples. They constantly emphasized upon Islamabad to do more against the militants and continued the CIA-operated drone attacks on Pakistan's tribal areas by ignoring the internal backlash in the country.
However, Pakistan faced various kinds of terror attacks on civil and military installations, including civilian and military personnel because of GWoT. Besides collateral damage, the country faced serious implications such as political instability and economic crisis.
Pakistan's Armed Forces and particularly Army have successfully broken the backbone of the foreign-backed terrorists by the military operations Zarb-e-Azb and Radd-ul-Fasaad, while ISI has broken the network of these terrorist groups by capturing several militants and thwarting a number of terror attempts. So, peace was restored in various regions of the country, especially in Balochistan and Khyber Pakhtunkhwa (KP) provinces.
Undoubtedly, Pakistan's security forces have eliminated terrorism. But in the recent past, terror assaults in some areas of the country, particularly in Balochistan which is the central point of the China-Pakistan Economic Corridor (CPEC) indicate that the CIA-led Indian RAW, Afghanistan's intelligence agency National Directorate of Security and Israeli Mossad are weakening Pakistan and want to damage the CPEC project which is part of China's One Belt, One Road (OBOR) initiative or BRI. The US and India, including some Western countries, have already opposed this project. These external agencies are supporting separatists of Balochistan and Afghanistan-based Tehreek-e-Taliban Pakistan (TTP) and its affiliated terror outfits which have claimed responsibility for various subversive acts.
Besides, Pakistan is the only nuclear country in the Islamic World. Hence, it has become a special target of these secret agencies who want to destabilize it.
Despite, it now, terrorism-related attacks have been reduced to the minimum owing to the vigilance and quick response of the security forces. To sustain the hard-earned peace, Pakistan Army is rapidly completing the fencing of the Pakistan-Afghanistan border.
As regards the participation in the US-led Global War on Terror, Pakistan suffered 75,000 casualties and over $123 billion was lost to the economy, while US aid was a $20 billion. Tribal areas were devastated and millions of people uprooted from their homes, while the country also officially hosted 1.4 million registered Afghan refugees.
Especially, foreign investment stopped, which further gave a setback to the economy of the country. As a result, Islamabad's dependence on the financial institutes like IMF and World Bank increased, as it was compelled to take more debt from them.
It is mentionable that America has not taken any practical action like sanctions against India in relation to the continued lockdown in the Indian Occupied Kashmir.
And, still the US which prefers India over Pakistan, is not clearly favouring Islamabad in connection with the Financial Action Task Force (FATF) which has still kept Pakistan on the grey list, while China is strongly supporting Pakistan in this respect in wake of Indian attempts to blacklist the latter.
Taking cognizance of these negative developments, Pakistan decided to revise its relations with the US and also left the GWoT.
In this respect, when after the Iranian missiles attack on the US military bases in Iraq on January 8, 2020 in response to the US drone strike at Baghdad's airport on January 3, 2020, tensions between Washington and Tehran dramatically sharpened, Prime Minister Imran Khan declared on January 10, this year that Pakistan would not become part of anyone else's war.
Earlier, the then DG of the ISPR Maj-Gen Asif Ghafoor also stated that Pakistan would not allow its soil to be used against anyone and would continue to play its role in establishing durable peace in the region.
Nevertheless, it indicates the policy transformation of Islamabad not only with America, but also regarding the GWoT. Indeed, Islamabad's resolve not to take side in any regional or global conflict and not to allow Pakistan soil to be used against any nation would further enhance the credibility and genuineness of country's new narrative.
These decisions have resulted into positive effects in the country, pointing out the benefits of a new narrative for Pakistan. It will also uplift Pakistan's image abroad.
It is notable that Pakistan's gradual transition from a country struggling to fight terrorism and religious militancy to a peaceful and tolerant society with more potential for economic progress in a digital age has been appreciated by the international community.
In this context, in the recent past, the visits of British Royalty and other globally-acclaimed celebrities to Pakistan and the inflow of Foreign Direct Investment (FDI) in the country are signs of a changing Pakistan.
In fact, foreign investment is essential for the less developed countries. In this regard, a report which was prepared within the framework of the activities of the Committee on International Investment and Multinational Enterprises (CIME), said: "Developing countries, emerging economies and countries in transition have come increasingly to see FDI as a source of economic development and modernization…Countries have liberalised their FDI regimes and pursued their policies to attract foreign investment".
While, on internal security situation, the new narrative of GWoT would help transcending a demoralized nation into a strengthened, integrated and resilient Pakistani nation, capable enough to welcome modern challenges.
Nonetheless, despite policy change, Islamabad will continue cordial relationship with Washington and the latter must also show a positive response, taking note of Pakistan's key role in the US-Taliban agreement and efforts for regional peace.
Sajjad Shaukat writes on international affairs and is author of the book: US vs Islamic Militants, Invisible Balance of Power: Dangerous Shift in International Relations
Email: sajjad_logic@yahoo.com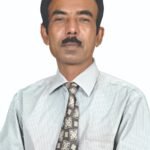 ATTENTION READERS
We See The World From All Sides and Want YOU To Be Fully Informed
In fact, intentional disinformation is a disgraceful scourge in media today. So to assuage any possible errant incorrect information posted herein, we strongly encourage you to seek corroboration from other non-VT sources before forming an educated opinion.
About VT
-
Policies & Disclosures
-
Comment Policy
Due to the nature of uncensored content posted by VT's fully independent international writers, VT cannot guarantee absolute validity. All content is owned by the author exclusively. Expressed opinions are NOT necessarily the views of VT, other authors, affiliates, advertisers, sponsors, partners, or technicians. Some content may be satirical in nature. All images are the full responsibility of the article author and NOT VT.