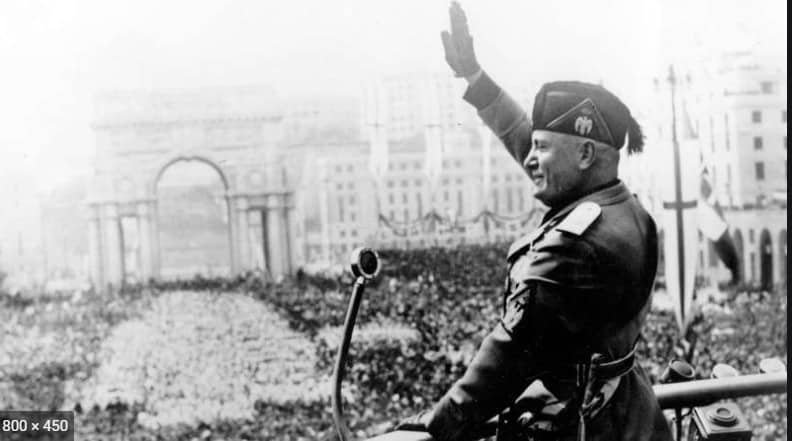 By Claudio Resta for VT Italy
"Do not disturb the driver"
(Benito Mussolini)
of tramway car, metaphor for the Government
 to justify Duce absolute leadership
The first global earnest response of Italian Prime Minister to COVID 19 viral attack taking upon all powers to the leader in a country after fascism immunized to it and so extremely reluctant to the concentration of power even in strong democratic leadership, traditionally anarchist; and locking down the whole country, had been an exemplary pattern for all other Western Countries.
Incredible to say Italy as a leading nation for its health push politics among the Western ones!
Even those that weren't very likely willing to follow it such as the United Kingdom and the United States of America. For their democratic principles and traditions.
As we have seen with the responses in the progress of their leaders Johnson and Trump.
But the writer of this piece, besides his being of Italian birth, isn't proud of it at all, but being rather ashamed of it.
Since he regards such response as the wrong, because extremely anti-democratic and anti-constitutional from a political and juridical point of view and both, last but not least, extremely destructive for the economy of the country and those of the whole Western world.
Mainly for the chance of survival of small and medium businesses and consequently for the future impact of unemployment.
And, since the nature of the Italian economy based among others on much small business and with a naturally high rate of unemployment, Conte's response to COVID 19 is absolutely economically self-destructive!
I don't mean that Conte should not take any social distancing measure, although of the fact that such measures had proven historically to be generally ineffective, but that they were disproportionate to the alleged threat. Over-estimating it and adopting the wrong health measures.
I agree with the first responses of Johnson and Trump tending to resize the threat before under the pressure of mainstream media they were forced to join the dominating narration allegedly imposed by WHO under the orders of Bill Gates.
In fact, I don't think that Johnson and Trump were lacking professional advice in economics and medicine and social policies even if some of those advisors could be embedded after WHO and Gates.
But before I mentioned Conte health measures as wrong. Let me explain why and what was the proper solution for me.
No doubt COVID 19 had been a health challenge and as a challenge had to be faced with emergency measures much more creative than those adopted fro the very beginning of the crisis.
Since the problem in its very essence, it was the lack of better shortage of ICU/ITU beds in hospitals
(because of a short view health policy imposed by EU spending review forced Italy to halve at least and some times to reduces a third the ICU/ITU beds in Italian hospitals in the last three decades, odds that were already low on the average of European Countries, perhaps insight of possible future privatization of the Public National Health System…)
the best solution for me would have been for me to introduce as much ELASTICITY in the system as possible.
Instead of following strictly the protocols of WHO for the time of "peace", they should have adopted protocols of emergency, lowering the standards of ITU/ICU care in order to multiply ICU/ITU beds in hospitals.
That after all, in this case, had to be designed for a specific respiratory syndrome instead of a general ICU/ITU.
On the other side, there should have been a strong prompt incentive by the Government either fiscal and investment to the private industry to soon convert it to the production and supply of medicines and any other material necessary to fight COVID 19 mainly in ICU/ITU.
In the end, believe that this had been and still is and will be for some time complex hybrid warfare.
At the lowest level is low-intensity biological warfare (either Fort Detrick or Wuhan made) but this is the least.
At a higher level, this is a Psychological Warfare with the global mainstream media system aligned and allied to magnify and emphasize it (allegedly following WHO and Bill Gates).
Some other interests connected with the financial control of the global mainstream media system may have joined the narration originally of Gates controlled WHO, but these, for now, are shadowy in their structure that is anyway antidemocratic, oligarchic and monopolistic.
In fact for all other subjects, the COVID 19 policies and the consequent collapse of the economy would be just a self-defeating choice.
At the highest level that is that of just a very-very few belong to, that are Xi Jinping, Putin, and Trump, sort of new Big Three, a new Treaty whose contents is nearly unknowable to all mere mortals as we all are, perhaps a new global currency and/or a new balance for the Three Superpowers, this Black Out of Democracy is a unique opportunity for the Superpowers to renegotiate a New World Order with no uncomfortable intruders for being so many (10, 100, 1000 or whatever) and at a different level, so that even a goodwill choice would be impossible to satisfy any point of view.
The nature of this covert Treaty, Agreement or Conference would be either Strategic and/or Monetary, similar just to one or more of the following three: Treaty of Versailles at the end of WWI, Bretton Woods Agreements and Yalta Conference at the end of WWII.
But be sure that, at the end of Global Lockdown, we will have a New World Order.
Source:  Free Download MP3 of OUT OF CONTROl on SoundCloud.com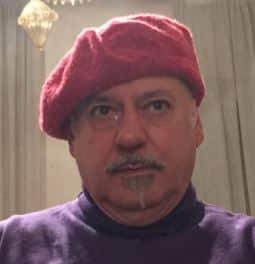 Claudio Resta was born in Genoa, Italy in 1958, he is a citizen of the world (Spinoza), a maverick philosopher, an interdisciplinary expert, oh, and an artist, too.
Grew up in a family of scientists where many sciences were represented by philosophy to psychoanalysis, from economics to history, from mathematics to physics, and where these sciences were subject to public display by their subject experts family members, and all those who they were part of could participate in a public family dialogue/debate on these subjects if they so wished.  Read Full Bio
ATTENTION READERS
We See The World From All Sides and Want YOU To Be Fully Informed
In fact, intentional disinformation is a disgraceful scourge in media today. So to assuage any possible errant incorrect information posted herein, we strongly encourage you to seek corroboration from other non-VT sources before forming an educated opinion.
About VT
-
Policies & Disclosures
-
Comment Policy
Due to the nature of uncensored content posted by VT's fully independent international writers, VT cannot guarantee absolute validity. All content is owned by the author exclusively. Expressed opinions are NOT necessarily the views of VT, other authors, affiliates, advertisers, sponsors, partners, or technicians. Some content may be satirical in nature. All images are the full responsibility of the article author and NOT VT.