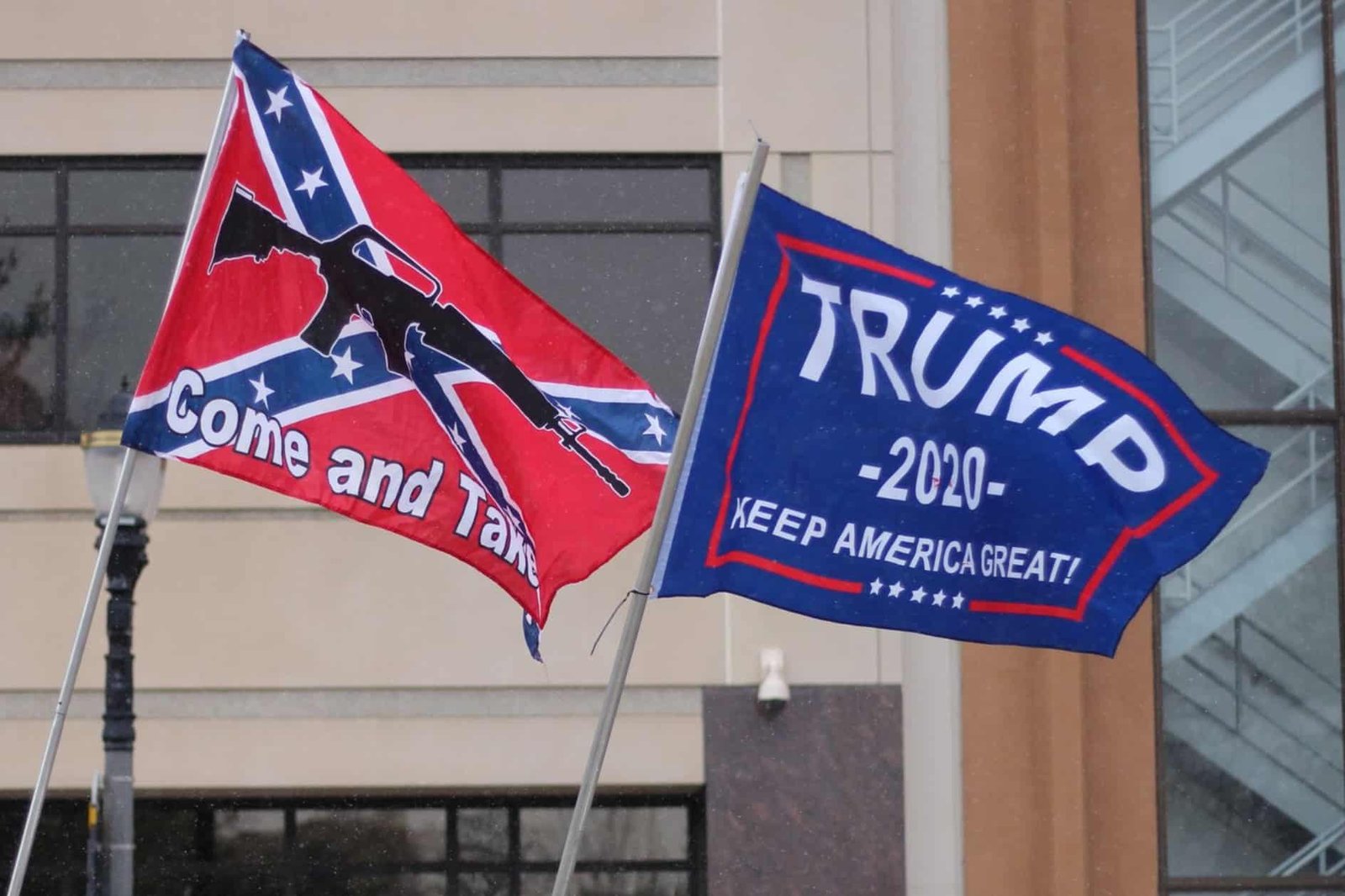 Didn't "little Bush" try this same crap?  At least Bush had to let Iran blow up one of our bases because of a fuckup.
Sputnik: The statement by draft dodger Trump comes several months after the two countries were on the verge of open hostilities after a US Air Force strike killed top Iranian general Qasem Soleimani while the latter was visiting Iraq on a diplomatic mission in January 2020.
US President Donald Trump announced via his Twitter that he has given the green light to the American Navy to attack and sink small Iranian military vessels if they start harassing US military ships.
I have instructed the United States Navy to shoot down and destroy any and all Iranian gunboats if they harass our ships at sea.

— Donald J. Trump (@realDonaldTrump) April 22, 2020
These cunning Iranians… pic.twitter.com/yw6puJdraQ

— Tarquin (@Tarquin_Helmet) April 22, 2020
A spokesperson for the Iranian Armed Forces has responded to the president's tweet by advising Washington to focus on saving its own military from the coronavirus outbreak instead. Per a 17 April report by the Pentagon, the number of COVID-19 cases within the Department of Defence has reached nearly 5,000.
"Today, instead of bullying others, the Americans should put all their efforts toward saving those members of their forces who are infected with coronavirus", the spokesperson said.
The US Navy has complained on multiple occasions that so-called Iranian fast boats are approaching dangerously close to their destroyers and carriers patrolling the Persian Gulf region. On 15 April, the American military reported that a group of 11 vessels from Iran's Islamic Revolutionary Guard Corps (IRGC) Navy harassed US warships in the northern Persian Gulf.
"The IRGC Navy vessels repeatedly crossed the bows and sterns of the US vessels at extremely close range and high speeds", a US Naval Forces Central Command statement said, adding that some passed within 50 yards of the bow of the expeditionary mobile base vessel USS Lewis B. Puller and within 10 yards of a US Coast Guard Island-class cutter.
Trump has raised the issue of Iranian boats allegedly harassing American vessels in the past. He reportedly requested former Pentagon chief James Mattis to come up with a plan to deal with Iranian "fast boats".
US warships firing at Iranian military vessels might potentially lead to a new round of tensions between the two just four months after both ended up on the verge of an open military conflict. The latest escalation happened after the US Air Force killed top Iranian general Qasem Soleimani in an airstrike in Iraq on 3 January 2020.
Video: US Claims 11 Iranian Vessels Made 'Dangerous Approaches' of Ships in Persian Gulf
Washington claimed that Soleimani visited the country because he was purportedly planning attacks on American embassies in the region. However, both Iranian and Iraqi authorities denied these unsubstantiated claims revealing that Soleimani had visited Iraq on a diplomatic mission to pass on a message to Saudi Arabia, who had cut all ties to Tehran.
Iran increases range of naval missiles to 700km without foreign help: IRGC commander
The commander of Iran's Islamic Revolution Guards Corps (IRGC) Navy says the country has increased the range of its naval missiles to 700 kilometers without any assistance from other countries.
"There was a time when the farthest range of our naval missiles did not exceed 45 km and even that was achieved with assistance from American military advisors," Brigadier General Alireza Tangsiri said in an interview on Monday.

"However, we have developed subsurface and surface-to-surface missiles with a range of 700 kilometers, which have been totally made by domestic military elites," he added.
Read more:
Iran's missile power first in region, superior in world: Senior IRGC commander
Iran's Army unveils new advanced, long-range strategic radars
Iran to start building 6,000-ton destroyer, able to produce nuclear submarines: Defense Ministry
Elsewhere in his remarks, Tangsiri emphasized that foreigners are the source of insecurity in the region and said, "Wherever the Americans have been present, insecurity has followed and we know of nowhere [in the world] where the presence of the Americans has led to security."
He pointed to a recent naval incident between the IRGC's Navy and the US warships in the Persian Gulf and said, "The Americans in this adventurism blocked the way to our vessels in violation of international regulations and even refrained from giving a radio response, but were faced with our forces' strong move."
Tangsiri noted that the presence of the Americans in the Persian Gulf has led to a large increase in the number of maritime incidents, adding, "Since the arrival of the Americans in the region, 550 oil tankers have been targeted [in various attacks] and regional security has been decreased by 55 percent."
In a statement on Wednesday, the United States Navy claimed that 11 Iranian ships repeatedly came close to its military vessels in "dangerous and harassing approaches" in the Persian Gulf.
The United States Navy is claiming that 11 Iranian ships repeatedly came close to its military vessels in "dangerous and harassing approaches" in the Persian Gulf.
It alleged that the Iranian "vessels repeatedly crossed the bows and sterns of the US vessels at extremely close range and high speeds," and came within 10 yards of the US Coast Guard cutter Maui.
In response to the US claim, the IRGC Navy issued a statement on Sunday, saying the main source of mischief and insecurity in the region is the illegal presence of US terrorist forces, reiterating the call for the full withdrawal of all American forces from the Persian Gulf and West Asia.
The IRGC denounces Washington
"In order to prevent the continuation of illegal, unprofessional, dangerous and even adventurist behavior of the American terrorists and also to ensure security for Iranian vessels and fight fuel smuggling, the IRGC Navy increased its marine patrols in the Persian Gulf and on Farvardin 27, 1399 [corresponding to April 15, 2019] … dispatched a group of its vessels, comprised of 11 boats, to the region, where they came face to face with the American warships and military vessels," it added.
Iranian vessels, usually belonging to the IRGC, commonly patrol the Persian Gulf to ensure the security of the vital global energy hub.
A recent video released by Iran
Tensions in the strategic waterway rose significantly last summer after a series of mysterious explosions targeted a number of oil tankers.
The United States, quickly blaming Iran for the incidents without providing conclusive evidence along with other countries such as Saudi Arabia, has since deployed thousands of troops and military equipment to the region.
Read more:
Video: IRGC Navy warns off US warships in Persian Gulf
Iran urges foreign forces to leave after naval incident
Headquartered in Moscow Russia, Sputnik is a news agency with offices around the world. Sputnik covers global political and economic news for an international audience. Launched in November 2014 by the Russian media group Rossiya Segodnya, Sputnik works in more than 30 languages including English, Spanish, French, German, Arabic, Chinese, and more.
*All posts on behalf of Sputnik News are made by Gordon Duff and Jim W. Dean
ATTENTION READERS
We See The World From All Sides and Want YOU To Be Fully Informed
In fact, intentional disinformation is a disgraceful scourge in media today. So to assuage any possible errant incorrect information posted herein, we strongly encourage you to seek corroboration from other non-VT sources before forming an educated opinion.
About VT
-
Policies & Disclosures
-
Comment Policy
Due to the nature of uncensored content posted by VT's fully independent international writers, VT cannot guarantee absolute validity. All content is owned by the author exclusively. Expressed opinions are NOT necessarily the views of VT, other authors, affiliates, advertisers, sponsors, partners, or technicians. Some content may be satirical in nature. All images are the full responsibility of the article author and NOT VT.