# 3: George W. Bush
A number of historians has rightly crowned George W. Bush as the worst president in the United States because he led America into the most disastrous event in the history of covert and diabolical operations: the war in Iraq. Jean Edward Smith, a biographer and the John Marshall Professor of Political Science at Marshall University, has written:
"Whether George W. Bush was the worst president in American history will be long debated, but his decision to invade Iraq is easily the worst foreign policy decision ever made by an American president."[1]
Other military historians and scholars such as Andrew J. Bacevich have said similar things.[2] Why, then, do historians declare that Bush essentially created a diabolical foreign policy which led to one disaster after another in the Middle East? Simple. A brief historical backdrop here.
the estimate of lives lost in the war in Iraq alone is between 100,000 to 600,000, including thousands of civilians. In 2003, at least 12,000 civilians lost their lives. The first three years of the war produced between 104,000 and 223,000 civilian deaths.
When it was over, 2.3 million Iraqis had been forced to flee their homes and towns; by 2008, another 2.7 million Iraqis were displaced, and nearly half a million civilians ended up losing their lives.[3] Thousands upon thousands of other people went missing by 2008.[4] This is out of a total Iraqi population of about 30 million people.[5]
When the war was over, sectarian violence and car bombings were rampant—almost every day.[6] The Iraq war itself shook the entire nation and created havoc even by 2006.[7] Factions of society that once coexisted were dismantled.
In a nutshell, Iraq was in decay. Buildings and farmlands were destroyed.[8] And the fringe benefits of the war? Between 300,000 and 360,000 veterans returned home with brain injuries,[9] some of which went untreated.[10]
By 2005, more than 6,000 soldiers serving in Iraq committed suicide.[11] In 2012, more soldiers committed suicide than died in combat,[12] making it the year with the highest suicide rate since 2001.[13]
In addition, the war has sent the American taxpayers a bill of $6 trillion,[14] combined with a debt ceiling keeps rising every six months or so.24 The US national debt had reached $16 trillion by the end of 2012.[15]
Torture was also routine in Afghanistan, where adolescents were beaten with hoses "and pipes and threats of sodomy."[16] These acts were not done in the dark. Cambridge University published similar reports in a book that is more than 1200 pages long.[17] These acts were also testified to by psychiatrists such as Terry Kupers.[18]
Keep in mind that torturing prisoners of war, according to the Founding Fathers, was forbidden territory. As historian David Hackett Fischer has argued,
"In Congress and the army, American leaders resolved that the War of Independence would be conducted with a respect of human rights, even of the enemy. This idea grew stronger during the campaign of 1776-1777, not weaker as is commonly the case in war."[19]
John Adams in particular knew that his enemies used cruelty on prisoners, yet he wrote a letter to his wife stating that such behavior should not take place among his soldiers.[20]
George Washington put Adams' principle to work. Some even persuaded leaders in Congress to adopt the British way of treating prisoners, but Washington refused.[21] When quarter was denied to American soldiers, many pressed Washington to follow the "eye for an eye" principle, but still he never gave in to the pressure.
In other words, Washington had all the justification in the world to return the favor to his British prisoners. Yet Washington treated British troops differently and "with the same human rights for which Americans were striving."[22]
Washington's prisoners expected that he would treat them as the British treated the American prisoners. Yet they were astonished when Washington treated them as human beings. Whenever British soldiers were captured, Washington would send letters to the specific town saying that the prisoners "were innocent people in this war, and were not volunteers, but forced into this war."[23]
In another letter, Washington asked that the British prisoners be treated "with humanity, and let them have no reason to Complain of our Copying the brutal example of the British army in their Treatment of our unfortunate brethren…Provide everything necessary for them on the road."[24]
Not only that, he asked that the prisoners should be treated as friends. One prisoner, Johannes Reuber, wrote later that "conditions improved for us. Old, young, rich and poor, and all treated us in a friendly manner."[25]
As a result, many of the former British soldiers—some 3,194 of them—chose to stay in America.[26] This has been one of the central issues in American history, and people like George Washington would almost certainly have been appalled at what happened in Iraq and Abu Ghraib.
Bush was used as a puppet in Iraq. The Neocons squeezed him, and he was willing to play along. If you think this is far-fetched, then we need to summon again "Prince of Darkness" Richard Perle, who said unequivocally that George W. Bush "did not make decisions, in part because the machinery of government that he nominally ran was actually running him."[27]
If Bush did not make decisions, then who did? Flaming Zionist Thomas Friedman of the New York Times has the answer. He told Haaretz in 2003 that the plan for war in Iraq
"was disseminated by a small group of 25 or 30 neoconservatives, almost all of them Jewish, almost all of them intellectuals (a partial list: Richard Perle, Paul Wolfowitz, Douglas Feith, William Kristol, Elliott Abrams, Charles Krauthammer), people who are mutual friends and cultivate one another and are convinced that political ideas are a major driving force of history.
"They believe that the right political idea entails a fusion of morality and force, human rights and grit. The philosophical underpinnings of the Washington neoconservatives are the writings of Machiavelli, Hobbes and Edmund Burke."[28]
William Kristol "is believed to exercise considerable influence on the president, Vice President Richard Cheney and Defense Secretary Donald Rumsfeld; he is also perceived as having been instrumental in getting Washington to launch this all-out campaign against Baghdad."[29]
Wolfowitz was so aggressive about invading Iraq that one Republican lawmaker declared Wolfowitz "was like a parrot bringing [Iraq] up all the time. It was getting on the President's nerves."[30] After one such meeting in Washington, we are told that Colin Powell rolled his eyes, declaring, "Jeez, what a fixation about Iraq."[31]
In short, is Bush guilty or innocent? Once again, we need to bring in the law to find out. In California in particular, if one person "is convicted of two or more murders, under Sections 190 and 190.2 (3) of the California Penal Code the punishment that the jury can impose is either life imprisonment without the possibility of parole or the death penalty."[32]
Bush, Obama, and the neoconservatives who spearheaded the perpetual wars in the Middle East are responsible at least 132,000 civilians[33]—and that does not include murder,[34] sodomy, rape, and torture.[35] That also does not include 360,000 American veterans who probably have brain injuries due to the wars in Ira and Afghanistan.[36]
If no living Homo sapiens is above the law, why not sending Bush to the gallows? Why is he still enjoying retirement in Texas? You see, the Neocons and the Zionist kingdom will go after every so-called Nazi criminal out there, but they will never put their own on trial.
---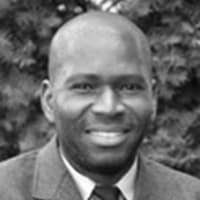 ATTENTION READERS
We See The World From All Sides and Want YOU To Be Fully Informed
In fact, intentional disinformation is a disgraceful scourge in media today. So to assuage any possible errant incorrect information posted herein, we strongly encourage you to seek corroboration from other non-VT sources before forming an educated opinion.
About VT
-
Policies & Disclosures
-
Comment Policy
Due to the nature of uncensored content posted by VT's fully independent international writers, VT cannot guarantee absolute validity. All content is owned by the author exclusively. Expressed opinions are NOT necessarily the views of VT, other authors, affiliates, advertisers, sponsors, partners, or technicians. Some content may be satirical in nature. All images are the full responsibility of the article author and NOT VT.