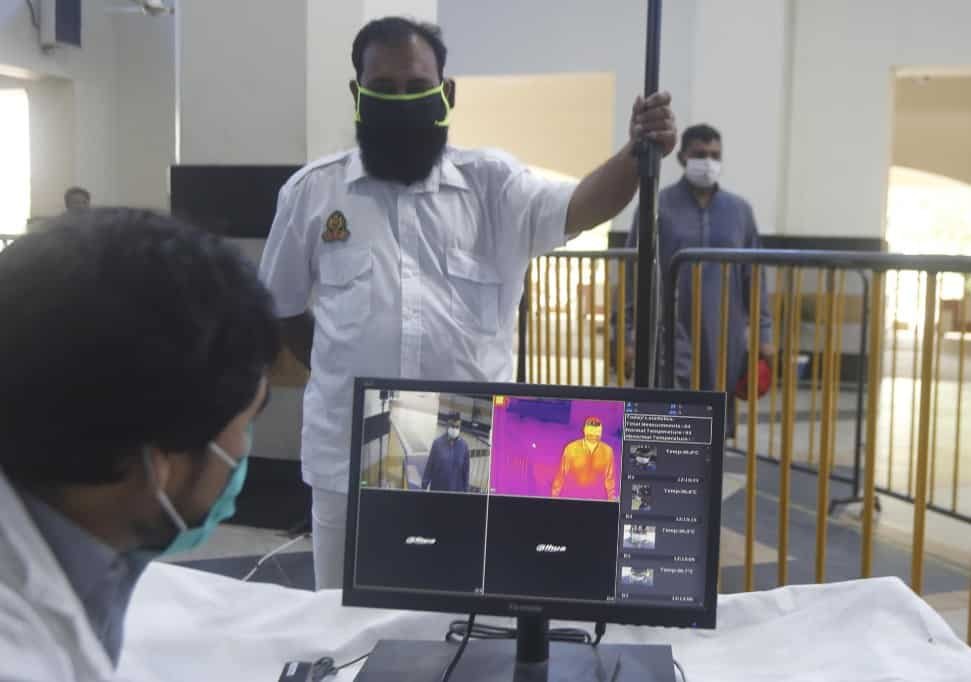 By Sajjad Shaukat for VT
While coronavirus pandemic, also known as COVID-19 is rapidly spreading in Pakistan, some political entities are creating obstacles by creating controversy over 18th Amendment. Regrettably, they are doing politics over this sensitive issue.
In this regard, on April 28, this year, the leader of the opposition parties, Pakistan Peoples Party (PPP) chairman Bilawal Bhutto-Zardari, Pakistan Muslim League-Nawaz (PML-N) president Shahbaz Sharif and Jamiat Ulema-i-Islam (JUI-F) chief Maulana Fazlur Rehman once again warned the Pakistan Tehreek-i-Insaf (PTI) government against any move to change the 18th Amendment in the Constitution or the clauses dealing with the National Finance Commission (NFC) Award. They decided to adopt a joint stance in to resist any such a move. Some other politicians like PML-N leader Ahsan Iqbal and PPP stalwart-former Senate chairman Mian Raza Rabbani also criticized the rulers for alleged plan to bring changes in the Amendment.
Earlier, Foreign Minister Shah Mahmood Qureshi made it clear: "The government has no intention of revoking the 18th Amendment; the situation arising out of the coronavirus outbreak requires a thorough review of the constitutional amendment…the importance of 18th Amendment vis a vis the provincial autonomy could not be denied…if the provinces' practice of looking towards the Centre despite getting enhanced share in national resources…continued…all the stakeholders should sit together to discuss and review the distribution of resources before a new NFC Award…there is no problem between the federal and Sindh governments except the difference of opinion on the issue of lockdown".
However, the government has already taking appropriate measures to combat the coronavirus outbreak.
It is notable that Prime Minister Imran Khan on April 23, this year led a long telethon, televised live on TV channels, to mobilise funds from the Pakistanis—both at home and abroad to help the deserving persons, especially the poor, affected by the COVID-19 pandemic and lockdown. People made contributions to the "Ehsaas Programme" (Prime Minister Imran Khan's Coronavirus Relief Fund). Earlier, PM Imran also participated in a special programme of a renowned TV channel for this purpose. In response, Pakistanis donated funds of more than Rs. 4 billion million.
Premier Imran on March 27, this year announced the launch of a youth volunteer force labeled as Corona Relief Youth Tiger Force, which will lead the fight against the coronavirus in Pakistan. He elaborated: "It will not be politically-Party-based volunteers…It would act as an example for other employees/workforce regarding performing daily duties/work during crisis situations and at the same time practicing all medical precautions as well". Recruitment for corona relief tigers has started. The government has also been implementing an economic package for daily wagers and the poor to help them in these dire situations.
It is mentionable that the National Command Centre (NCC) and National Disaster Management Authority (NDMA), consisting of military and civil personnel have been established, which is monitoring the situation and taking necessary measures on a daily basis in relation to the COVID-19. The NDMA is leading the operations and coordinating with the provincial and district authorities for the necessary implementation of the preventive and curative actions.
Notably, DG Inter-Services Public Relations (ISPR) Maj-Gen. Babar Iftikhar pointed out in a tweet on April 7, this year: "Pakistan Army is dispatching emergency supplies of medical equipment including Personal Protective Equipment to Quetta on orders of the Army Chief to help the medical staff effectively fight COVID-19…Chief of Army Staff General Qamar Javed Bajwa said—Doctors and paramedics are the frontline soldiers in this war against coronavirus. Most advanced nations and governments are finding it extremely difficult to fight this pandemic. Pakistan government is striving hard to acquire and supply the required resources".
In this connection, addressing a press conference on March 23, 2020, Maj-Gen Babar Iftikhar stated: "Coronavirus is a danger…but the Pakistan Army is fully aware of its duty and would counter the pandemic with the nation's help".
It is worth-mentioning that the Sindh Government has imposed complete lockdown in some cities. But, Federal Government did not interfere. Despite it, Sindh's Chief Minister Murad Ali Shah and top officials of his government are targeting the anti-coronavirus campaign of the central government.
It is lamentable that opposition parties and some entities are criticizing the prime minister's campaign against the threat of COVID-19.
In this respect, Chairman of PPP Bilawal Bhutto-Zardari and leader of Nawaz  (PML-N) Shahbaz Sharif had favoured complete lockdown in the country to cope with the COVID-19 endemic, while the ruling party was not in support of it, as it could result into unemployment and hunger for the lowest class. Afterwards, both the leaders changed their statements, asking the government to ease the lockdown which has been conditionally eased on Saturday (May 9). They also opposed the Pakistanis' contributions to the "Ehsaas Programme", and targeted the Corona Relief Youth Tiger Force. In fact, at this crucial hour, these parties, including some entities who have politisized the coronavirus outbreak are opposing the PTI-government for the sake of opposition and hostility for the sake of hostility and thus, creating obstacles in the way of the government's efforts to combat this deadly virus.
Such a negative approach is likely to impact NCC and NDMA whose personnel are serving the people at this sensitive hour. Particularly, it may demoralise country's armed forces, especially Pak Army's efforts regarding the COVID-19 pandemic.
Here, question arises, if Shahbaz Sharif and Bilawal Bhutto-Zardari have political differences with Imran Khan, as to why, they and their parties do not create some charitable organization, also asking the members of their parties to send donations to cope with this deadly virus. Even, they, themselves, can donate money directly to the poor persons who have been affected by the virus.
Nevertheless, COVID-19 is rapidly taking the lives of people, while affecting new persons. The opposition parties' leaders continue creating controversy over 18th Amendment—a new NFC Award as part of their deliberate criticism of the government.  It clearly indicates that they are more faithful to their parties, instead of fighting this fatal disease.
In this context, renowned thinker Morgenthau opines that sometimes government has to "choose between lesser evil and greater evil when there is no third option".
Now, COVID-19 has become a matter of life and death for the people, so, even if 18th Amendment is reviewed, it should not be opposed, as extra-ordinary situation has arisen. And constitution is made for people and people are not made for the constitution.
It is noteworthy that 18th Amendment in the Constitution of Pakistan was carried out to allow more provincial autonomy to the provinces, give them bigger share in the finances and facilitate law making, thus improving governance. Spirit of the amendment was appreciable; however, the execution seems problematic. Post COVID-19 emergence situation has laid bare national fault lines in governance and financial fields necessitating genuine discussion requirement. COVID-19 has tested the governance and systems around the world Best democratic systems like that of the US and UK have failed to deliver effective response due to lack of cohesion with states and local government, while centralized system like that of China has proved extremely effective in policy execution and implementation.
So, lack of coordination between Federal Government and the provincial Government in Sindh has been noticed with concern by sincere citizens. Discussions on food supply chain, law and order, provision/availability of Personal Protective Equipment (PPEs) and essential medical equipment, provision of financial and food aid to the poor and needy have worried citizens. The discussions and media war on whether to impose or not to impose the lockdown and when to soften or lift it have also muddied the otherwise murkier waters. This gap has also sent ill signals about national response to a collective challenge.
Therefore, irrespective of the opposition's thinking about 18th Amendment, all political and governance actors do understand that there are identified gaps in the 7th NFC award, allowing 57% of financial share to the provinces. Response capacity and performance of the Sindh Government reflected a huge gap, while focusing mainly on the perception management through media tricks.
Recently, the PTI government has reconstituted the commission for the 9th NFC Award, the discussion has surfaced over rebalancing the resources among the four provinces The Federal Government is performing large number of functions which are otherwise the responsibility of the Provincial Governments. This includes matters relating to Public health, drugs, dams, education, public projects in provinces, labour, environment, locusts and many other trans- provincial activities which are obligations of the provinces, but have to be performed by Federal Government. All these activities cost a huge sum. Likewise, the Constitution though requires financing and functioning of Local Governments, yet they have no funds available directly. The NFC Award should reflect these important aspects.
The federation and the provinces need to agree to a balanced approach to find a solution. The provincial share in the NFC Award can be equitably divided into three portions specified as Provincial Government share, Local Government share and Federal Government, including share for the works done on behalf of the provinces. The NFC award should needs to address the all-important issues through mutual agreement. There is also a requirement for check and balance as how centre and the provinces use their share not allowing free lunches to either. Aspect can better be addressed through transparency and enacting necessary regulations.
Nonetheless, taking cognizance of rapidly spread of coronavirus, the leaders of opposition parties are suggested that instead of doing politics over this sensitive issue, they must not create controversy over 18th Amendment. War against this deadly virus demands selfless national unity which must be shown practically by all the political parties, including every segment of society, while displaying solidarity with the armed forces. Such a selfless unity will help in implementing the civil-military comprehensive plan to contain this virus and ultimately to eliminate it.
Sajjad Shaukat writes on international affairs and is author of the book: US vs Islamic Militants, Invisible Balance of Power: Dangerous Shift in International Relations
Email: sajjad_logic@yahoo.com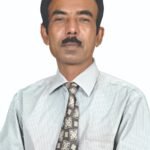 ATTENTION READERS
We See The World From All Sides and Want YOU To Be Fully Informed
In fact, intentional disinformation is a disgraceful scourge in media today. So to assuage any possible errant incorrect information posted herein, we strongly encourage you to seek corroboration from other non-VT sources before forming an educated opinion.
About VT
-
Policies & Disclosures
-
Comment Policy
Due to the nature of uncensored content posted by VT's fully independent international writers, VT cannot guarantee absolute validity. All content is owned by the author exclusively. Expressed opinions are NOT necessarily the views of VT, other authors, affiliates, advertisers, sponsors, partners, or technicians. Some content may be satirical in nature. All images are the full responsibility of the article author and NOT VT.