[ Editor's note: Even as the naysayers bemoan our American culture that appears to be circling the drain due to international corporate takeover, there still is this little issue of discretion that provides markers along our path.
We understand that our choices define us even when the cards we are dealt don't seem to be a full house. We play the hand, we endure, and our choices have meaning.
That's why I hope you will read this and follow through with a firm voice that speaks out that we may be down, but we are not out. Find your Inner Solzhenitsyn.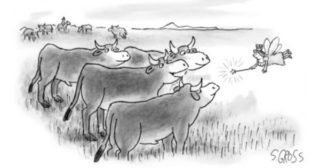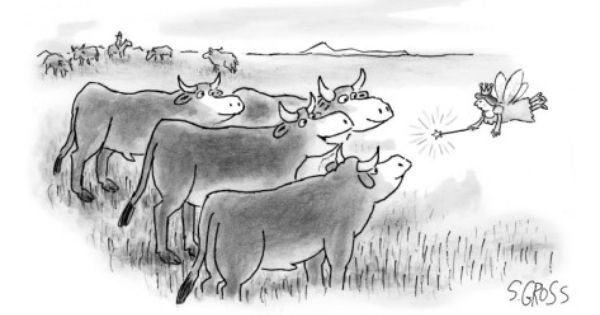 And, even if your cash flow is down, you can still pick up the phone and/or share it with colleagues, because until we raise that American awareness poll from 3 out of 4 people up to 4 out of 4 people, the burros and horses will still be subject to the devices of that 1 person out of 4 who is, apparently from their secret meetings and lobbying, less than humane.
Let us know what you think in the comments, because there are always two sides to every story, some with less validity or urgency than others. We should get this right. Also, if there have been secret meetings as indicated, what money, if any, was on the table? … Erica Pamela Wissinger ]
*
AWF: BLM Delivers Death Sentence For Wild Horses
AWF News:
WASHINGTON, D.C. — A surge in funding — $21 million of additional taxpayer dollars for the Bureau of Land Management (BLM) Wild Horse and Burro Management Program — will be used for the removal of 20,000-30,000 wild horses and burros from federal lands this year and each year for many years to come, and the painful mass surgical sterilization of thousands of wild mares, according to a report issued to Congress this week by the BLM.
The funding — and the consequent use of the money for roundups and surgical sterilization rather than humane fertility control such as the PZP vaccine — is the direct result of a backroom deal cut between the Humane Society of the United States (HSUS), Humane Society Legislative Fund, ASPCA, American Mustang Foundation, Return to Freedom, the National Cattlemen's Beef Association and other western ranching interests.
The report, which BLM was required to provide to Congress for a 60-day review prior to utilizing any new funding, outlines a plan to cull wild horse and burro populations by 70 percent through inhumane helicopter roundups, brutal surgical sterilization procedures, and doubling the number of captured wild horses warehoused in holding pens at a staggering cost to American taxpayers.
Under the plan, 20,000-30,000 horses would be rounded up yearly for up to 18 years. BLM estimates a cost of $65.5 million in FY 2020, rising to $360 million yearly.
"The Humane Society and ASPCA devised a reckless plot to put the fate of our iconic American wild horses and burros in the hands of BLM leaders intent on mass roundups and draconian surgical sterilization," said Marty Irby, a lifelong horseman and executive director at Animal Wellness Action.
"Now, with BLM's report to Congress, we see the gory details: a plan to depopulate wild horses and burros setting up a longer-term play to allow their mass slaughter. These animal lobbying groups have sentenced our mustangs to a lengthy round of hellish treatment, and Congress should not waste one more taxpayer dollar on this scheme."
"By prioritizing the failed approach of mass roundup and warehousing of tens of thousands of wild horses in holding facilities, the agency is setting the stage for the ultimate slaughter of these American icons," said Suzanne Roy, executive director of the American Wild Horse Campaign.
"Congress must put the brakes on this fiscally irresponsible, scientifically and morally bankrupt plan by requiring BLM to prioritize humane fertility control and prohibit surgical sterilization in accordance with scientific recommendations and in the interest of American taxpayers, who overwhelmingly support the protection of wild horses and burros on our Western public lands."
Thank YOU for raising your voices for the Wyoming checkerboard wild horses! #keepwywyld

Posted by American Wild Horse Campaign on Thursday, April 30, 2020
American Wild Horse Campaign
---
*
Anti-wild horse group adopts similar name as pro wild horse group, confuse identification
Jason Lutterman, the BLM's PR person sending the attached email, stated that
these advocacy groups agreed to "the need to reduce overpopulation and achieve appropriate management level quickly through gathers." and "the advocates also expressed desire for BLM to follow gathers with intensive fertility control…" 
RTF, ASPCA, HSUS and American Mustang Foundation were in bed with:
BLM's Ed Roberson and Bruce Rittenhouse, and notorious wild horse haters;
Tammy Pearson, a Beaver County Utah County Commissioner and a a rancher who has been raising cattle in Millard and Beaver counties for nearly three decades;
Mark Wintch, President of Utah's Cattle Commission, who has stated about wild horses:
"They do not have any natural predators," said Mark Wintch, president of the Utah Cattlemen's Association. "They have no other way to be regulated except by us. To continue to let numbers climb and destroy the natural resource that is there is absolutely foolish."
Read more: http://wildhorsefreedomfederation.org/blog/whff-foia-fingers-alleged-wild-horse-burro-advocates-attended-secret-meeting-at-slaughter-fest/

'Tis better to…

*
A generation ago, Oprah crossed the cattle industry and lived to tell about it.
ATTENTION READERS
We See The World From All Sides and Want YOU To Be Fully Informed
In fact, intentional disinformation is a disgraceful scourge in media today. So to assuage any possible errant incorrect information posted herein, we strongly encourage you to seek corroboration from other non-VT sources before forming an educated opinion.
About VT
-
Policies & Disclosures
-
Comment Policy
Due to the nature of uncensored content posted by VT's fully independent international writers, VT cannot guarantee absolute validity. All content is owned by the author exclusively. Expressed opinions are NOT necessarily the views of VT, other authors, affiliates, advertisers, sponsors, partners, or technicians. Some content may be satirical in nature. All images are the full responsibility of the article author and NOT VT.