If you don't think that Israelgate is real, then think again. The Times of Israel declared last month that
"Roger Stone, a longtime confidant of President Donald Trump who was convicted last year in Robert Mueller's investigation into ties between Russia and the Trump campaign, was in contact with one or more apparently well-connected Israelis at the height of the 2016 US presidential campaign, one of whom warned Stone that Trump was 'going to be defeated unless we intervene" and promised "we have critical intell[sic].'"[1]
The exchange between Stone and Israeli officials actually appeared in an FBI document. Listen to this: "The FBI material, which is heavily redacted, includes one explicit reference to Israel and one to Jerusalem, and a series of references to a minister, a cabinet minister, a 'minister without portfolio in the cabinet dealing with issues concerning defense and foreign affairs,' the PM, and the Prime Minister. In all these references the names and countries of the minister and prime minister are redacted."[2]
What we are seeing here is that politicians and naïve people made a huge mistake going after Russia when in fact they should have gone after the real elephant in the room: Israel, the actual enemy of the United States and much of the world.
We have repeatedly argued that Russia isn't an enemy of the West or even the United States. The New World Order hates Russia and its leader because Russia has progressively morphed into a thriving and productive country over the last twenty years or so.
Vladimir Putin got elected in 2000, and after almost eighteen years, what has he produced? Listen to this:
"Before Putin's election, Russia had a $9,889 GDP per capita by Purchasing Power Parity (PPP). The figure had almost tripled by 2017, and has now reached $27,900. Russia has the highest GDP per capita among its fellow BRICS countries, with the next-highest, China, having just $16,624.
"The PPP takes into account the relative cost of living and the inflation rates of countries in order to compare living standards in different nations. The average nominal monthly wage has grown almost 11-fold from $61 to $652. Unemployment has contracted from 13 percent to 5.2 percent. Pensions have grown over 1,000 percent in the same period from $20 to $221.
"Russia is the sixth-largest economy in the world by PPP, with a $4-trillion GDP. PwC has predicted that, by 2050, the country will become the largest economy in Europe by this measure, leaving behind Germany and the United Kingdom.
"Back in 1999, the Russian economy by PPP was worth only $620 billion. So, in the last 18 years, Russian economic output in these terms has increased by 600 percent.
"Inflation rates have decreased from 36.5 percent to 2.5 percent by the end of 2017. The total value of assets of the Russian banking system has risen 24-fold to $1.43 trillion. Capitalization of the Russian Stock Market has grown more than 15-fold to $621 billion.
"When Putin was elected in 2000, Russia had just $12 billion in reserves, accompanied by a public debt, which was almost equal to the country's economic output at 92.1 percent. Things have changed markedly in 18 years, as Russia's public debt has now shrunk to 17.4 percent of GDP and reserves have increased to $356 billion.
"Low debt and growing reserves helped the country to live through the economic crisis of 2008 and the recession of 2014-2016, caused by a fall in oil prices and Western sanctions."[3]
In short, Vladimir Putin has changed the political, economic, and even agricultural landscape of Russia. Of course, he does have his shortcomings, as all human beings do.
But one has to give credit where credit is due. Whatever you may want to say about Vladimir Putin and Russia, the Russian president has generally been hated by New World Order agents. He has also done a fairly decent job in putting Russia back to its moral, economic, and political place.
Obviously NWO agents do not like that enterprise because Russia, in their view, seems to threaten their very existence. UK Defense Secretary Gavin Williamson has indirectly proved this point by advancing a really incoherent or crazy idea about Russia. He said:
"What they [Russia] are looking at doing is they are going to be thinking 'How can we just cause so much pain to Britain?' Damage its economy, rip its infrastructure apart, actually cause thousands and thousands and thousands of deaths, but actually have an element of creating total chaos within the country."[4]
Russia has the power to create "total chaos within the country"? How stupid can that be? And where is the evidence for this crazy assertion?
Furthermore, if New World Order agents were really interested about serious democracy, then they would have realized that Putin has a stamp of approval among the vast majority of Russians. Many of the major Zionist media outlets agree that Putin's approval rating is astronomically high.[5] "Almost nine out of 10 Russians approve of their president," reported the Guardian in 2015.[6] Putin's approval rating was again quite high at the end of 2016.[7]
But some media outlets prefaced their remarks by saying, "Putin's Approval Rating Rises to 86% Despite Slumping Economy."[8] The implication is that Russians are really stupid and don't know whether they are living under a "new Hitler." The Washington Post published an article in 2014 titled: "Sorry, Putin. Russia's economy is doomed."[9]
In other words, the Washington Post already started with the assumption that Russia's economy was doomed to fail and then tried to find some crazy and incoherent statements to support the vacuous assumption. It is really a perverse way of formulating a serious argument.
In any event, Russia again is not the enemy of the West. Israel is. That's why Israeli officials always want to hack US elections. That's why Trump is one of their finest puppets.
---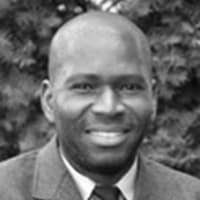 ATTENTION READERS
We See The World From All Sides and Want YOU To Be Fully Informed
In fact, intentional disinformation is a disgraceful scourge in media today. So to assuage any possible errant incorrect information posted herein, we strongly encourage you to seek corroboration from other non-VT sources before forming an educated opinion.
About VT
-
Policies & Disclosures
-
Comment Policy
Due to the nature of uncensored content posted by VT's fully independent international writers, VT cannot guarantee absolute validity. All content is owned by the author exclusively. Expressed opinions are NOT necessarily the views of VT, other authors, affiliates, advertisers, sponsors, partners, or technicians. Some content may be satirical in nature. All images are the full responsibility of the article author and NOT VT.