The Senior Editor
The juicy stuff first:
Thirty three American cities are currently targeted by, and we are oversimplifying, police/Mossad/Freemason gangs who are organizing protests, counter-protests, staging looting and shaking down business owners.  They have already made millions.
These same groups, we are told, were responsible for a bio-terror attack on the US that has now led to 120,000 dead and the unusual nature of the spread and re-spread of COVID 19.  COVID 19 is a bio-terror weapon developed in USAID funded programs but in its final form at the University of North Carolina by scientists normally employed in "special projects" developing "vaccines" for diseases that are being created in secret US labs around the world.
Today, however, we are going to stay domestic and deal with other issues.
It is clearly recognized across the US, business and political leaders, the military, academics, that a criminal cabal working through Donald Trump, their "dancing bear," has taken over the US.  To an extent, the issue of "Israeli trained/controlled police" is a real one though this is not a "Jewish issue" nor does it really involve Israel.
VT knows some of the groups that trained US police, some are owned by longtime friends, former IDF in Cyprus, who are quite decent.  They didn't do it and didn't turn down the money.
Here is what actually happened.  The MEGA group, the billionaires (yes, many are Jewish) who openly fund the Deep State (some are blackmailed/coerced into funding like Epstein's 'sponsor'-name withheld), working with the current Israeli "diplomatic corps," seeded with Kosher Nostra thugs and spies, now run about 30% of the police departments in the US, particularly New York.
They do this through special units, all with different names, who have consulate handlers.  All are partnered with organized crime, human traffickers and the narcotics cabals.  These units run crime in America's "challenged" neighborhoods and the police who work with them, members of these units and other police to run death squads for them, have brought us to where we are today.
These groups have been caught firebombing and looting, particularly in Minneapolis where VT has overwhelming evidence of how foreign intelligence operatives controlling special units have ramped up fake protest violence.  From a highly classified report, partially redacted:
It is another very complex deep cover FF Gladio-style terror op developed years ago and rolled out as part of the Gladio Covid bio-terror attack by the Z's, the company and Pentagon.
Numerous deeply compartmented teams were involved and deployed with little to no cross-talk. 100s more smaller type fake ops are now being deployed to divide and conquer America.  The media, all of it, is involved at every level.
Highest quality computer enhanced video morphing was deployed. The cops were new (not cops) the perp was a company man? The op was rolled out in 33 cities (note the Kaballistic/high Freemasony COL number 33).
Three teams of undercover were deployed and bricks trucked in for photo ops and added conflict and confusion among researchers. Team 1 given hammers to bust out windows; team 2 tossed slow burning kerosene incendiaries in while Team 3 induced local youth and intellectually challenged to loot goods by doing it first and putting into expensive cars and pickups and there is video evidence of all of this.
Police stood down for many hours to let their brothers deploy this Intel op. 
All the fake stories are just part of the complex misinformation ops deployed to tweak researchers and keep them guessing wrong in many different directions forever.
1. pre-planning of this complex FF terror Op for 33 cities involving up to ten teams all compartmented; many group constructed, contracts signed, payment promised, strong confidentiality agreements included and promises for more such work for the rest of their lives
2. op deployed
3. misinformation cross-talk ops deployed to spread confusion; involves a number of misinformation teams intersecting with paid media assets
Let's now take a moment to talk about Jade Helm 20, better known as the Pentagon's new plaything, the "Boogaloo Boys."
During the late 70s, the Pentagon turned to two directions, Freemasonry and ultra-nationalists for their "fall back" strategy against communism.
Soon, the terrorists trained under Gladio by the Pentagon and their camps in Gaddafi's Libya (some of us were around then for this, no, there weren't Irish in Libya, it was all US Special Forces, Phoenix-Gladio) were deployed against European governments. 
They kidnapped and murdered Italian PM Aldo Moro and set off bombs across Europe for two decades including the "disco" bombing that was blamed on Gaddafi, which led to Reagan's attack on Libya. They also staged the Lockerbie bombing.
They were also the Red Brigades as they are now, and always have been al Qaeda, and the targets were worldwide, first destroy the Soviet Union, then loot the Middle East, then take down the United States.
We will stop here.  How have they done so far?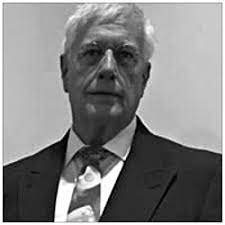 Gordon Duff posted articles on VT from 2008 to 2022. He is a Marine combat veteran of the Vietnam War. A disabled veteran, he worked on veterans and POW issues for decades.
Gordon is an accredited diplomat and is generally accepted as one of the top global intelligence specialists. He manages the world's largest private intelligence organization and regularly consults with governments challenged by security issues.
Duff has traveled extensively, is published around the world, and is a regular guest on TV and radio in more than "several" countries. He is also a trained chef, wine enthusiast, avid motorcyclist, and gunsmith specializing in historical weapons and restoration. Business experience and interests are in energy and defense technology.
ATTENTION READERS
We See The World From All Sides and Want YOU To Be Fully Informed
In fact, intentional disinformation is a disgraceful scourge in media today. So to assuage any possible errant incorrect information posted herein, we strongly encourage you to seek corroboration from other non-VT sources before forming an educated opinion.
About VT
-
Policies & Disclosures
-
Comment Policy
Due to the nature of uncensored content posted by VT's fully independent international writers, VT cannot guarantee absolute validity. All content is owned by the author exclusively. Expressed opinions are NOT necessarily the views of VT, other authors, affiliates, advertisers, sponsors, partners, or technicians. Some content may be satirical in nature. All images are the full responsibility of the article author and NOT VT.