By Sajjad Shaukat for VT
Four heavily armed militants on June 29, this year made a brazen terror attack to take over the Pakistan Stock Exchange (PSX) building in country's high-security commercial hub Karachi. The militants who arrived in a car, opened indiscriminate fire and lobbed grenades at the main gate of the building. Thus, they martyred four security guards and a police officer. The police and Rangers' officials arrived at the scene and killed all the four terrorists. They foiled attempt of the terrorists who wanted to enter the PSX compound.
The Balochistan Liberation Army (BLA) linked Majeed Brigade claimed responsibility for the assault at the PSX building.
The leaders of the ruling political parties, including Leader of the Opposition in the National Assembly and Pakistan Muslim League-Nawaz's president Shahbaz Sharif and Pakistan Peoples Party chairman Bilawal Bhutto-Zardari condemned the PSX attack.
In a tweet, the director general of the Inter-Services Public Relations (ISPR) said that Chief of the Army Staff Gen. Qamar Javed Bajwa paid tribute to the security guards of the PSX, who laid down their lives to thwart the attack. The army chief appreciated the law enforcement agencies, including Rangers and Sindh police, for their operational readiness and prompt response.
Addressing the National Assembly on June 30, 2020, Prime Minister Imran Khan strongly condemned the attack, saying that Pakistan Stock Exchange attack in Karachi was perpetrated by India in order to destablise Pakistan. He lauded the security forces for thwarting the attack.
It is notable that Pakistan's security forces had successfully foiled an attack on the Chinese consulate in Karachi on November 23, 2018. In the exchange of firing, two policemen were martyred, including two civilians, as three gunmen tried to enter the consulate, but were intercepted by security guards at a checkpoint.
BLA had claimed responsibility for the failed terror attempt on the Chinese consulate in Karachi.
However, a senior counterterrorism expert Raja Umer Khattab told a newspaper that "the nationalist group of Balochistan [BLA] is behind failed attack on the PSX in Karachi, while the Indian spy agency RAW was the mastermind of both the Chinese consulate and PSX attacks…Their aim was to damage Pakistan's image in the world as well as hit the economy of our country."
Although assaults on PSX building and Chinese consulate were not carried out by Daesh, (Also known as ISIS and ISIL) Al-Qaeda, Taliban or any other splinter or sectarian group, yet Afghanistan-based Tehreek-e-Taliban Pakistan (TTP) and ISIL, including their affiliated outfits have connections with one another and RAW. So, terrorism-related attacks in the country cannot be seen in isolation.
Notably, Pakistan's officials said on June 29, this year that the security forces were on routine patrolling in Janikhel area of Bannu district in Khyber Pakhtunkhwa province on June 28 when a group of around 30-32 terrorists opened fire at them. The security personnel promptly responded to the attack and gunned down three terrorists.
In the recent days, some low-intensity terror attacks were carried out in Karachi, Ghotki and Larkana in Sindh, and Balocistan province, leaving several people, including two Rangers soldiers dead and a dozen injured.
Regarding the foiled terrorist assault on Chinese consulate in Karach, Pakistan's media and reliable sources had disclosed that mastermind of that terrorist attack was Aslam alias Achu-a commander of BLA, who frequently visited Afghanistan and was receiving medical treatment at Max Hospital in the Indian capital New Delhi, where he died.
It is mentionable that Indian RAW which is in collusion with Israeli Mossad and Afghanistan's intelligence agency National Directorate of Security (NDS) has well-established its network in Afghanistan and has been fully assisting cross-border incursions and terror-activities in various regions of Pakistan through Baloch separatist elements and anti-Pakistan groups like Jundullah and TTP, including their affiliated outfits. RAW is also using some terrorists of ISIS which claimed responsibility for a number of terrorism-related attacks in Pakistan and Afghanistan.  These terror entities also abducted and killed many Chinese and Iranian nationals. RAW is making efforts to destablise Afghanistan, Tibetan regions of China, Iranian Sistan-Baluchistan and particularly Balochistan province of Pakistan by arranging the subversive activities, promoting acrimonious sense of dissent, sectarian violence and arousing sentiments of separatism.
In past years, Pakistan faced various kinds of terror attacks on the civil and military installations, including civilian and military personnel because of joining the US-led Global War on Terror. Besides collateral damage, the country faced serious implications such as political instability and economic crisis.
Pakistan's Armed Forces and especially Army have successfully broken the backbone of the foreign-backed terrorists by the military operations Zarb-e-Azb and Radd-ul-Fasaad, while country's primary intelligence agency ISI has broken the network of these terrorist groups by capturing several militants and thwarting a number of terror attempts. So, peace was restored in various regions of the country, especially in Balochistan and Khyber Pakhtunkhwa provinces.
But, in the recent past, and latest terror assaults in some areas of the country, particularly in Balochistan which is central point of the China-Pakistan Economic Corridor (CPEC) indicate that the CIA-led RAW, NDS and Mossad are weakening Pakistan and want to damage the CPEC project which is part of China's One Belt, One Road (OBOR) initiative or BRI. The US and India have already opposed this project.
It is of particular attention that this was the first time in the history of Pakistan that polling had been held for elections of Khyber Pakhtunkhwa (KP) Assembly in the merged tribal districts of FATA on July 20, 2019. In August 2019, 21 MPAs who were elected from merged districts joined KP Assembly. NDS and RAW were against these positive developments.
While Pakistan Army played a key role in restoring peace in the tribal regions. Hence, almost all political parties nominated their candidates for the constituencies, as the political activities have gained peace. Army made strenuous efforts to bring the people of FATA in the mainstream of the country.
The tribal regions remained troubled for over a decade ever since the US-led so-called war on terror started.
It is due to the huge sacrifices of Army and other law-enforcement agencies that improvement in the security situation in the tribal areas became possible. The number of check posts has also decreased by 31 percent in the past three years, resulting in growing trade activities. Roads have been improved for connectivity with other areas of the country, including FATA. In this connection, more than 800-kilometres of roads have been constructed in the tribal districts as part of the communication network, thus reducing the time to one-thirds.
So as to sustain the hard-earned peace, Pakistan Army has also started the fencing of the Pakistan-Afghanistan border. It would stop preventing illegal cross-border movement—including those of terrorists who enter Pakistan from Afghanistan's side and bring the drug-weapon trade to a halt. The fencing of the Pak-Afghan border which is 2,611-kilometre is expected to be completed by 2020 whereas 643 kilometres–462 kilometers in KP and 181 kilometers in Balochistan have been covered so far. 843 border posts are planned, out of which 233 have been completed, while the construction of 140 posts is underway.
It noteworthy that it was due to the US pressure that Afghan President Ashraf Ghani and Abdullah Abdullah resolved their differences and signed a power sharing deal on May 17, this year. They are showing slow progress in implementing the US-Taliban agreement, signed in Doha-the capital of Qatar on February 29, 2020. In fact, in connivance with New Delhi, Afghan rulers want to create further unrest in that war-torn country. For the purpose, they are also manipulating the double game of America with Pakistan, China and Russia who desire peace and stability in Afghanistan, which are essential for the entire region.
Undoubtedly, we can conclude that RAW, Mossad and NDS are trying to destabilse particularly Pakistan by arranging terrorist attacks through BLA, Daesh, TTP and their linked terror outfits.
Sajjad Shaukat writes on international affairs and is author of the book: US vs Islamic Militants, Invisible Balance of Power: Dangerous Shift in International Relations
Email: sajjad_logic@yahoo.com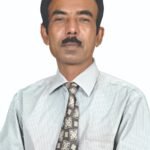 ATTENTION READERS
We See The World From All Sides and Want YOU To Be Fully Informed
In fact, intentional disinformation is a disgraceful scourge in media today. So to assuage any possible errant incorrect information posted herein, we strongly encourage you to seek corroboration from other non-VT sources before forming an educated opinion.
About VT
-
Policies & Disclosures
-
Comment Policy
Due to the nature of uncensored content posted by VT's fully independent international writers, VT cannot guarantee absolute validity. All content is owned by the author exclusively. Expressed opinions are NOT necessarily the views of VT, other authors, affiliates, advertisers, sponsors, partners, or technicians. Some content may be satirical in nature. All images are the full responsibility of the article author and NOT VT.