If you think that Benjamin Netanyahu has ceased to amaze and humor you, then think again. Netanyahu should certainly start applying for a stand-up comedy job somewhere on the planet. Someone would hire him because he is the man who is willing to say some of the most ridiculous things ever uttered by a human being.
So what has Netanyahu been up to lately? Well, he has recently said: "Applying Israeli law to areas of Judea and Samaria that will remain part of Israel in any future peace deal will not set back the cause of peace; it will advance peace."[1]
Here is what Netanyahu is trying to say here: if Israeli officials continue to steal Palestinian lands, continue to wipe out the Palestinian population as Israel did in 1948, then there won't be any more Palestinian to complain or throw rocks at Israeli soldiers; there will be peace and harmony. In other words, it will be tikkun olam, the healing or repair of the world—at least in Palestine.
Netanyahu risibly continued to say: "I encourage the Palestinians not to lose another opportunity, not to waste another century, trying to destroy Israel. They should sit down and negotiate in good faith. They should be prepared to negotiate a historic compromise that can bring peace to Israelis and Palestinians alike. Israel is prepared for such negotiations; I am prepared for such negotiations."[2]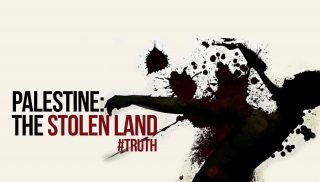 Did you catch that? Netanyahu will never mention the work of flaming Zionist and Israeli historian Benny Morris, who said unequivocally that:
"A Jewish state would not have come into being without the uprooting of 700,000 Palestinians. Therefore it was necessary to uproot them. There was no choice but to expel that population. It was necessary to cleanse the hinterland and cleanse the border areas and cleanse the main roads. It was necessary to cleanse the villages from which our convoys and our settlements were fired on."[3]
When Morris looked at archival documents, he even found that Israeli soldiers raped Palestinians. Morris admitted: "To my surprise, there were also many cases of rape. In the months of April-May 1948, units of the Haganah [the pre-state defense force that was the precursor of the IDF] were given operational orders that stated explicitly that they were to uproot the villagers, expel them and destroy the villages themselves."[4]
Morris continued:
"On 14 or 15 May [1948], a 12-year-old girl was raped by two Haganah soldiers; there were also a number of attempted rapes. There was widespread institutional and private looting by Haganah and IZL [National Military Organization or Irgun] troops and Tel Aviv citizens who infiltrated the town, there was robbery on the roads by patrolling Jewish troops and there was widespread vandalisation of property. In general, the inhabitants complained, they were 'being incessantly molested.'
"The looting was so bad that Chizik appealed directly to Ben-Gurion, who on 22 May ordered the IZL and the Haganah to obey Chizik's instructions. A senior Kiryati officer, Zvi Aurbach, made a point of washing his hands of any responsibility for property in Jaffa. On 25 May, on official reported:
"'During the whole day I walked about the streets…I saw soldiers, civilians, military police, battalion police, looting, robbing, while breaking through doors and walls…'"[5]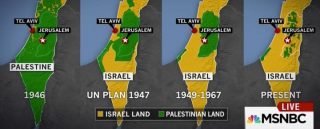 There were reports suggesting that the Jewish terrorist group Irgun or IZL "raped a number of Arab girls and murdered them afterward."[6] "During the summer four village women were raped and murdered by IDF soldiers. In August, some inhabitants were forced by the IDF to flee; the remainder fled the following month, after an IDF raid in which 20 were killed and 20 buildings demolished."[7]
At one point, "One Haganah soldier twice attempted to rape a 20-year-old woman prisoner. Abu shusha's remaining inhabitants were expelled, apparently on 21 May."[8] During the same month,
"The 9th Battalion troops killed a large number of villagers, apparently executing dozens of army-age males. They appear also to have raped and murdered a teenage girl. The same day, the inhabitants of neighbouring Sumsum and Najd, to the west, were driven out."[9]
So now Netanyahu is telling the Palestinians that annexation is going to be good for them, as if the Palestinians were born yesterday and had no clue of what happened in 1948! Netanyahu, under his covert plan, declared: "I'm confident that together we can build a future of reconciliation and peace."[10]
John Hagee, the Zionist pastor from Texas, hoped that the Palestinians would accept Netanyahu's offer, that "that the Palestinians choose peace" and that "they will choose the opportunity for prosperity that President Trump's peace proposal provides for them."[11]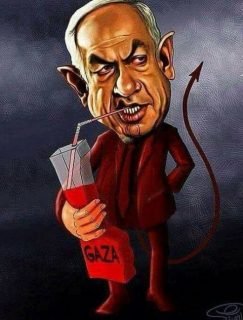 Obviously very few people in the United States have been paying attention to what the Israelis have currently been saying because there is a distraction in the United States, and that distraction is called Black Lives Matter.
But Belgium doesn't seem to be buying Netanyahu's complete nonsense. The government in that country is willing to put sanctions on Israel if they dare to proceed with the annexation. The European Union is in agreement with Belgium.[12]
On this issue, we should give two cheers to Belgium and the European Union for standing against Netanyahu, the man who obviously needs medical or psychiatric attention. This is a serious accusation, but it is a rational one because Netanyahu shows numerous signs of a psychopath. One of the definitions of a psychopath is that of a person "who does not care about other people, and who is usually dangerous or violent."
Robert D. Hare of the University of British Columbia declares that those people can be "charming" but "deadly." "Their hallmark is a stunning lack of conscience," he continues. "Their game is self-gratification at the other person's expense. Many spend time in prison, many do not."[13]
Hare adds, "The most obvious expressions of psychopath—but by no means the only ones—involve flagrant violation of society's rules."[14] Those psychopaths usually use "charm and chameleon-like abilities to cut a wide swath through society" and leave "a wake of ruined lives behind them."[15] In that sense, psychopaths function "without the restraints of conscience."[16]
In short, all psychopaths have "a deeply disturbing inability to care about the pain and suffering experienced by others…a complete lack of empathy, the prerequisite of love."[17] Finally, all psychopaths have an abiding hatred for the truth, and this is a crucial point here.
In a similar way, Kent A. Kiehl of the University of New Mexico argues that psychopaths are pathological liars; they lack empathy, guilt and even remorse. More importantly, they generally do not want to accept the consequences of their actions.[18]
Now ask yourself this question: aren't those descriptions a classic representation of Benjamin Netanyahu? How can this man seriously say that annexation will be a good thing for the Palestinians? When in the history of human civilization has annexation been good to indigenous peoples?
This is again one reason why Haroun Yashayaei, the chairman of the Tehran Jewish Committee, said a few years ago that Benjamin Netanyahu is "narcissistic" and is "following his delusional goals."[19] Former Shin Bet director Yuval Diskin agreed, adding that Netanyahu makes "decisions from messianic feelings."[20]
---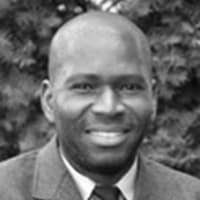 ATTENTION READERS
We See The World From All Sides and Want YOU To Be Fully Informed
In fact, intentional disinformation is a disgraceful scourge in media today. So to assuage any possible errant incorrect information posted herein, we strongly encourage you to seek corroboration from other non-VT sources before forming an educated opinion.
About VT
-
Policies & Disclosures
-
Comment Policy
Due to the nature of uncensored content posted by VT's fully independent international writers, VT cannot guarantee absolute validity. All content is owned by the author exclusively. Expressed opinions are NOT necessarily the views of VT, other authors, affiliates, advertisers, sponsors, partners, or technicians. Some content may be satirical in nature. All images are the full responsibility of the article author and NOT VT.