ASA WINS MAJOR VICTORY IN FEDERAL COURT OF APPEALS: Judges Affirm Dismissal of Lawsuit Filed by Bronner, et al. against ASA
…from the American Studies Association
[ Editor's Note: The Israeli Lobby folks bit off more than they could swallow in this case. One might guess they had a deep pocket funder who did not mind losing its money as long as it inflicted some intimidating pain.
But they went after a group large enough to defend itself over many years of litigation. Not all of us can do that, which can attract punishment litigation as a deterrent to others from "criticizing anything Israeli at your peril."
I was careful about this reality in my Heritage TV shows, public TV in Atlanta when I touched on sensitive Zionist-Jewish-Israeli topics, either through my choice of the guest to discuss controversial Mideast issues or by quoting Jews, including Zionist Israelis in some of my issue discussions.
While videoing an Israel Shamir address at Emory University, an American Palestinian, Sam Maklouf, introduces himself at the close, and he ended up opening the door to several more major interviews. It started with Jerry Levin, the CNN bureau chief who was kidnapped by Hezbollah and held for a year before escaping.
This was followed by an interview with the Latin Patriarch of Jerusalem, Michele Sabah, then CNN's Jim Clancy as a bonus, and then Crown Prince Hassan, also at Emory. That work was prepping me for VT, despite my meeting Gordon just being a fluke introduction.
I did not know at the time that Intel agencies use third parties and orgs to attack ideological opponents to intimidate people and groups from speaking out, and sometimes lawsuits are the weapon of choice, as was the case with the ASA which ran four years.
The 3-0 Appeals Court ruling is now carved in stone, and a decision many might view as an abuse of the Court system. This David Abrams guy is a litigation wrecking ball with his Zionist Advocacy Center, via filing suits against DBS supporters for aiding and abetting terrorism. Here is one example:
In 2015, for instance, he sued the humanitarian organization founded by former President Jimmy Carter, under the False Claims Act, claiming the NGO had defrauded the U.S. government by supporting terrorists because it held events encouraging dialogue with Palestinian political parties and factions. Because at these meetings the Carter Center had provided "physical assets of fruit, cookies, bottled water, and presumably other food and drink," it had, according to the suit, given "material aid to terrorists." In 2018, a district court granted a Department of Justice motion to dismiss the lawsuit,…
Some guy once said, "You just can't make this stuff up". I hope to meet him someday, to thank him for the great line that fits so many situations… Jim W. Dean ]

Jim's Editor's Notes are solely crowdfunded via PayPal
Jim's work includes research, field trips, Heritage TV Legacy archiving & more. Thanks for helping. Click to donate >>
– First published … June 30, 2020 –
In a unanimous ruling, a three-judge panel of the U.S. Court of Appeals for the D.C. Circuit has affirmed the district court's dismissal of the lawsuit filed against the American Studies Association (ASA), its executive director, and eight former ASA officers or committee members: Lisa Duggan, J. Kēhaulani Kauanui, Sunaina Maira, Curtis Marez, Jasbir Puar, Chandan Reddy, Steven Salaita, and Nefertiti Tadiar.
The definitive judgment rebukes the arguments advanced in the federal courts by four persons (Simon Bronner, Michael Rockland, Michael Barton, and Charles Kupfer) who have disputed the ASA's endorsement of the boycott of Israeli academic institutions.
The decision on June 19, 2020, by two Republican appointees and one Democratic appointee, continues a string of victories for the ASA in a case it has defended since April 2016. Thomas C. Mugavero of Whiteford, Taylor & Preston L.L.P. argued the cause for appellees with counsel on the joint brief from Mark Allen Kleiman, and Maria C. LaHood and Shayana D. Kadidal of the Center for Constitutional Rights.
Background
In December 2013, with the recognition that "there is no effective or substantive academic freedom for Palestinian students and scholars under conditions of the Israeli occupation" and that "Israeli institutions of higher learning are a party to Israeli state policies that violate human rights," the ASA's National Council endorsed "the call of Palestinian civil society for a boycott of Israeli academic institutions."
This resolution was ratified by the ASA's membership with a vote of 66.05% "yes," 30.5% "no," and 3.43% "abstain."
The ASA has previously won dismissal of two cases in New York brought by Israeli organizations, the International Legal Forum (ILF) and Athenaeum Blue & White. (The latter was incorporated by David Abrams on the day he filed the lawsuit.
Founder of the Zionist Advocacy Center, which is a registered foreign agent for the ILF, Abrams has sued a wide range of entities, including the Carter Center, the National Lawyers Guild, the City of Durham, and at least three universities. He also petitioned the IRS to revoke the charitable status of Médecins Sans Frontières/Doctors Without Borders.)
In their lawsuits alleging ASA's boycott resolution and activities violate state and city human rights laws, the ILF and Abrams complained that the ASA does not permit Israeli organizations to become members, despite ILF's admission that it never attempted to apply for membership and Abrams admission that his group's application was fulfilled by ASA.
The courts ruled that these organizations, having suffered no injury, had no standing to sue the ASA. The judge in Manhattan went a step further to opine:
"Moreover, even if ILF's claims were ripe, this court strains to see how ASA's actions, as alleged by ILF, would not be protected under ASA's right to freedom of association."
The United States Court of Appeals' recent decision in Bronner, et al. v. Duggan, et al, caps a succession of rejections of the Plaintiffs' claims and arguments in the federal courts.
In March 2017, the district court dismissed "derivative claims" brought by the Bronner, et al., who made a failed attempt to represent what they claimed were the interests of the ASA.
By February 2019, the district court dismissed all remaining claims against the ASA, including the "ultra vires" claim in which Bronner, et al., accused the ASA of violating its own express purposes and bylaws in passing, implementing, and defending the boycott resolution.
As the court noted, Bronner, et al., also claimed "that—merely by their position as ASA members—they are entitled to collect hundreds of thousands of dollars" from the ASA and individual defendants for alleged misuse related to the boycott resolution. The ASA's successful repudiation of this claim—made by academics who, while burdening the ASA with legal fees for several years, profess to be concerned about the ASA's well-being—has protected these resources for the interests of our organization and the concerns of our diverse membership.
New Court of Appeals Ruling
With its ruling of June 19, 2020, the Court of Appeals has thoroughly rejected the arguments of Bronner, et al, to overturn these dismissals. It twice cited Bronner, Rockland, Kupfer, and Barton for stretching the relevance of case law "too far" and elsewhere opined that "the case law does not corroborate their unsupported assertions."
It repudiated the attempts of Bronner, et al., to utilize a valid direct claim as a "Trojan horse to sneak" invalid "derivative claims past the bulwarks of the federal courts." The Court also rejected the plaintiffs' claims for punitive damages.
What may be of particular interest to ASA members is the court's ruling denying the standing of Bronner, et al., to have their case heard in federal court based on the value of their alleged damages. "The Professors have provided nothing beyond a bare-bones assertion of jurisdictional sufficiency," the judges declared, "to suggest that the monetary damages arising from their direct claims even remotely approach [the required threshold of] $75,000."
In other words, even if one took the major leap to assume that their claims were valid for the sake of argument, Bronner, et al., were deemed to have wildly overstated the maximum potential value of the damages they claimed to have suffered.
The decision by the Federal Court of Appeals points out that Bronner, et al., despite having multiple opportunities to do so, have offered no evidence that they suffered in any measurable way from decisions ASA leaders have made from the passage of the boycott resolution to the filing of their complaints.
Regarding their apparent inability to identify any actual damages, the Federal Court of Appeals noted:
"The Professors nowhere explain how they have suffered economic or reputational damage. They assert no loss of standing within their universities. They do not purport to have been denied tenure, promotions or other prestigious honors. Nor do they claim to have had their writings rejected by academic journals."
This repeated failure by Bronner, et. al, moved the Court to cite a passage from a prior case: "a litigant has an obligation to spell out its arguments squarely and distinctly, or else forever hold its peace."
Forward in this Generation
Although this victory leaves other pending litigation unresolved, the ASA will keep moving forward in these urgent times. We will continue to defend our work, our reputation, and our members who come under attack. We will continue to form principled alliances in the interests of academic freedom and social justice.
Through our meetings, journals, elections, chapters, committees, caucuses, and other communications, we will continue to host dialogue, debate, and disagreement among those who value and appreciate critical and engaged scholarship that rises to the challenges of this moment in history.
We thank you for your solidarity and support.
Link to the opinion filed by Judge Henderson: https://law.justia.com/cases/federal/appellate-courts/cadc/19-7017/19-7017-2020-06-19.html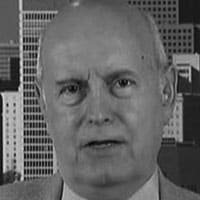 Jim W. Dean is VT Editor Emeritus.  He was an active editor on VT from 2010-2022.  He was involved in operations, development, and writing, plus an active schedule of TV and radio interviews.  He now writes and posts periodically for VT.
ATTENTION READERS
We See The World From All Sides and Want YOU To Be Fully Informed
In fact, intentional disinformation is a disgraceful scourge in media today. So to assuage any possible errant incorrect information posted herein, we strongly encourage you to seek corroboration from other non-VT sources before forming an educated opinion.
About VT
-
Policies & Disclosures
-
Comment Policy
Due to the nature of uncensored content posted by VT's fully independent international writers, VT cannot guarantee absolute validity. All content is owned by the author exclusively. Expressed opinions are NOT necessarily the views of VT, other authors, affiliates, advertisers, sponsors, partners, or technicians. Some content may be satirical in nature. All images are the full responsibility of the article author and NOT VT.