You simply can't make this stuff up. The legendary Alan Dershowitz is now saying that Maria Farmer, one of the many women who accused Jeffrey Epstein of rape, is harboring anti-Semite attitudes towards all Jews. Without any context whatsoever, Dershowitz cobbled up a few words which he claimed Farmer uttered and then declared:
"It now turns out that she may have been motivated by the anti-Semitic attitudes she has long harbored, to falsely accuse prominent Jews of sexual misconduct… These anti-Semitic canards sound like they could have come directly from 'The Protocols of the Elders of Zion' and other classic anti-Semitic forgeries and screeds, but all of this and more come from the bigoted brain and malicious mouth of Maria Farmer."[1]
Maria Farmer
Keep in mind that Dershowitz is an emeritus professor at Harvard. This man obviously realizes that he is indeed in a hot seat because Ghislaine Maxwell is behind bar, and if she doesn't get killed there, she probably and surreptitiously will name names. Dershowitz, therefore, has to start work by discrediting some of Epstein's accusers. And Dershowitz learned years ago that the best way to shut down any serious debate is simply call your opponent an anti-Semite. You remember the Norman Finkelstein debacle?
Dershowitz was asked by British television reporter Riz Khan to appear with Finkelstein in an interview. Dershowitz declined, saying, "I will not be on your show with anti-Semites." He repeats the accusation in one of his books, declaring that people like Finkelstein "have proved [that] even a Jew can be anti-Semite." He was even less subtle in a 2009 interview:
"Norman Finkelstein is a sick and deeply disturbed, self-hating Jew, who in his autobiography implied that his own mother was a kappo. He constantly compares Israel to the Nazis (though he seems to admire the Nazis and to despise Israel). He constantly invokes anti-Semitic stereotypes of the kind that were found in Der Stutterer. He is beneath contempt and deserves no further comment. He should be relegated to the dustbin of history and ignored."
Then, when it comes to responding to John Mearsheimer and Stephen Walt's The Israel Lobby, Dershowitz declares, "They are no longer realists; they are hatemongers who have given up on scholarly debate and the democratic process in order to become rock-star heroes of anti-Israel extremists."
Has the academic and scholarly world sunk that low? It is all the more interesting that Dershowitz is not linked with an obscure school, but is at one of the most prestigious schools in the country.
Finkelstein's entire family died in Nazi Germany, but the moment that he started exposing Dershowitz as a complete academic fraud, Finkelstein's academic career was put on hold. In fact, his career has been on hold ever since he published Beyond Chutzpah: On the Misuse of Anti-Semitism and the Abuse of History (University of California Press, 2008).
Finkelstein, in return, declared that Dershowitz is afraid to debate him personally because
"Dershowitz is aware that I have read his books; I have read them carefully, I studied their documentation and I can demonstrate quite easily as I have in my book Beyond Chutzpah that Professor Dershowitz is a charlatan and a fraud. Those are harsh words, but had I limited myself to words, then people would have good grounds [for] doubting me.
"However, I took some three hundred pages to document all of my claims in the book. And [it is] precisely because I have documented my claims that Dershowitz does not want to appear on television with me…I have recently chosen not to answer to his accusations because they progressively become more hysterical and less grounded in any kind of reality. He no longer has anything to do with my scholarship and believes that my late mother was a Nazi collaborator… It's quite impossible to debate claims like that, any more than I would debate a member of the flat earth society."[2]
In any event, Dershowitz has a long history of calling people he does not like anti-Semites. It is no wonder that he would find anti-Semitic attitudes among people who have accused Epstein of rape.
The last time Dershowitz went head to head with Finkelstein in a debate was in 2003, shortly after the publication of Dershowitz's The Case for Israel. I highly recommend this intense debate, during which Finkelstein challenged every single premise of the book in a scholarly manner.54 As the debate intensified, it was obvious to even the moderator that Dershowitz's arguments had no real foundations. Not only that, Finkelstein showed that Dershowitz's citations from his book are deliberate misquotations or forgeries (Finkelstein read Dershowitz's book twice and checked every source).
---
 [1] Alander Dershowitz, "Key Witness in Epstein Case Made Anti-Semitic Claims," Newsmax.com, July 22, 2020.
[2] For documentation, see my book Christianity & Rabbinic Judaism, Vol. II.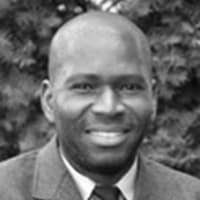 ATTENTION READERS
We See The World From All Sides and Want YOU To Be Fully Informed
In fact, intentional disinformation is a disgraceful scourge in media today. So to assuage any possible errant incorrect information posted herein, we strongly encourage you to seek corroboration from other non-VT sources before forming an educated opinion.
About VT
-
Policies & Disclosures
-
Comment Policy
Due to the nature of uncensored content posted by VT's fully independent international writers, VT cannot guarantee absolute validity. All content is owned by the author exclusively. Expressed opinions are NOT necessarily the views of VT, other authors, affiliates, advertisers, sponsors, partners, or technicians. Some content may be satirical in nature. All images are the full responsibility of the article author and NOT VT.