Hollywood actor Seth Rogen has recently stirred the Zionist pot by saying that Israel's existence simply "makes no sense" at all. "If it is for truly the preservation of Jewish people, it makes no sense, because again, you don't keep something you're trying to preserve all in one place – especially when that place is proven to be pretty volatile, you know?"[1]
Rogen is not saying that Israel needs to be annihilated. No, he is positing the claim that Israel's existence was born out of the blood of Palestinian men, women and children. Rogen is obviously right in line with Israeli and Zionist historians such as Benny Morris. As we have written in the past, Morris declared unflinchingly that
"A Jewish state would not have come into being without the uprooting of 700,000 Palestinians. Therefore it was necessary to uproot them. There was no choice but to expel that population. It was necessary to cleanse the hinterland and cleanse the border areas and cleanse the main roads. It was necessary to cleanse the villages from which our convoys and our settlements were fired on."[2]
When Morris looked at archival documents, he even found that Israeli soldiers raped Palestinians. Morris admitted: "To my surprise, there were also many cases of rape. In the months of April-May 1948, units of the Haganah [the pre-state defense force that was the precursor of the IDF] were given operational orders that stated explicitly that they were to uproot the villagers, expel them and destroy the villages themselves."[3]
Morris continued:
"On 14 or 15 May [1948], a 12-year-old girl was raped by two Haganah soldiers; there were also a number of attempted rapes. There was widespread institutional and private looting by Haganah and IZL [National Military Organization or Irgun] troops and Tel Aviv citizens who infiltrated the town, there was robbery on the roads by patrolling Jewish troops and there was widespread vandalisation of property. In general, the inhabitants complained, they were 'being incessantly molested.'
"The looting was so bad that Chizik appealed directly to Ben-Gurion, who on 22 May ordered the IZL and the Haganah to obey Chizik's instructions. A senior Kiryati officer, Zvi Aurbach, made a point of washing his hands of any responsibility for property in Jaffa. On 25 May, on official reported:
"'During the whole day I walked about the streets…I saw soldiers, civilians, military police, battalion police, looting, robbing, while breaking through doors and walls…'"[4]
There were reports suggesting that the Jewish terrorist group Irgun or IZL "raped a number of Arab girls and murdered them afterward."[5] "During the summer four village women were raped and murdered by IDF soldiers. In August, some inhabitants were forced by the IDF to flee; the remainder fled the following month, after an IDF raid in which 20 were killed and 20 buildings demolished."[6]
At one point, "One Haganah soldier twice attempted to rape a 20-year-old woman prisoner. Abu shusha's remaining inhabitants were expelled, apparently on 21 May."[7] During the same month,
"The 9th Battalion troops killed a large number of villagers, apparently executing dozens of army-age males. They appear also to have raped and murdered a teenage girl. The same day, the inhabitants of neighbouring Sumsum and Najd, to the west, were driven out."[8]
So Rogen was absolutely on target. And he was not perpetuating propaganda this time at all, as Israeli journalists like Shoshanna Keats Jaskoll have incestuously argued.[9] Rogen moved on to say:
"As a Jewish person I was fed a huge amount of lies about Israel my entire life. They never tell you that – oh by the way, there were people there. They make it seem like it was just like sitting there, like the fucking door's open!… They forget to include the fact to every young Jewish person."[10]
This is largely the cause of anti-Jewish reaction around the world, particularly around the Arab or Muslim world. It's not that people somehow have an abiding hatred toward Jews. It is simply the fact that Israel is allowed to do virtually whatever they want in the Middle East without any severe punishment.
---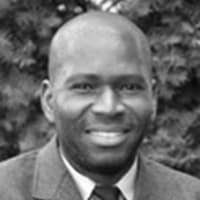 ATTENTION READERS
We See The World From All Sides and Want YOU To Be Fully Informed
In fact, intentional disinformation is a disgraceful scourge in media today. So to assuage any possible errant incorrect information posted herein, we strongly encourage you to seek corroboration from other non-VT sources before forming an educated opinion.
About VT
-
Policies & Disclosures
-
Comment Policy
Due to the nature of uncensored content posted by VT's fully independent international writers, VT cannot guarantee absolute validity. All content is owned by the author exclusively. Expressed opinions are NOT necessarily the views of VT, other authors, affiliates, advertisers, sponsors, partners, or technicians. Some content may be satirical in nature. All images are the full responsibility of the article author and NOT VT.