…from the Editorial Board of New Eastern Outlook, Moscow, …and the Institute of Oriental Studies of the Russian Academy of Sciences, a research institution for the study of the countries and cultures of Asia and North Africa.
[ Editor's Note: For the State Department to consider NEO to be fake news is a case of its needing to look in the mirror itself. For all the years that Gordon and I have published on NEO, they have never exerted any editorial control over our material.
The flip side is American companies like Google and Facebook attempted to torment us using the usual tools, erasing Gordon's YouTube channel with all of its subversive cat videos, vacation and gunsmithing videos, and lots of news videos we have done over the years. Google went on a jihad of breaking the links to our older best material, but we got around that.
A close relationship that Israel has with these companies is a suspected factor in their censoring material deemed critical to that regime. The US also has a similar 'relationship'. On VT's current article on Israeli jets attacks on the Beirut port, we have seen the read count rolled back three times, and that is not the first time it has happened here. It confirms that we are drawing blood.
The cover story of the ammonium nitrate fertilizer stored at the port causing the huge explosions is not supported by scientific evidence. Any mining engineer can explain the intricacies of using ANFO explosives, ammonium nitrate and fuel oil, which include adding a TNT trigger in every borehole of professionally manufactured explosives. Yet, we are led to believe that burning firecrackers set off the "nitrate bomb" in Beirut, which is a children's fairy tale.
Never has anyone official, with a reputation to lose, ever offered to debate us on any issues of content here. As VT readers know, we cover a wide range of material.
Hooking up with NEO was good luck on our part, as we had been weak on Eurasian content. Our cross publishing arrangement with them gave us access to all of their material, and we provide ours.
While some of the publishing monsters keep their distance from VT, despite all the bans and blocks, many who got curious and took a look at us found our content valid enough to start wanting us to post their material on VT. Imagine that.
And yes, we are regularly consulted by them on fake news, as we were writing about it five years ago, not just that it existed, but that it was being done on an industrial scale, with all the major intel agencies into fake news up to their eyeballs.
The Internet heavyweights and social media were all in bed with them to 'help people learn how to think right' via years of massive profiling their reading habits, which was used for advertising, but also used in a lot of other areas, particularly at election time.
We will continue as we always do. We feel we have no choice but to do so, with the world on fire and vipers and bandits among us … Jim W. Dean ]

Jim's Editor's Notes are solely crowdfunded via PayPal
Jim's work includes research, field trips, Heritage TV Legacy archiving & more. Thanks for helping. Click to donate >>
– First published … August 12, 2020 –
Last week, the US State Department presented yet another report on Russia's alleged steps in the "dispersion of fake news". The report was released under a scandalous title: "Russia's Pillars of Disinformation and Propaganda", however, the creativity of those behind the report ended with that title.
At first glance, it would seem that there would be a lot of substance in a 77-pages long paper that features a lot of colorful pictures. However, the low quality of the analysis presented outweighs the picturesque advantages of the report.
It's clear that this paper was prepared in a hurry in anticipation of the 2020 Democratic National Convention that is scheduled for August 17-20. The very topic of the report reeks of something stale. However, those behind the report have somehow come to a conclusion that their ability to release a colorful brochure would make their words sound more "scientific". However, they fell short of fulfilling their aspirations.
From the very start of the paper its authors began leveling baseless accusations against the media sources that dare to voice opinions that contradict the views of those behind the brochure, that's why they are labelled as "propaganda outlets" and "disinformation operations." How else can one explain the fact that a popular Canadian site Global Research was featured in this paper?
Our journal, New Eastern Outlook, has also ended up on that list, where it was for some reason described as a "pseudo-academic publication." It's clear that those who wanted to frame our journal as a "source of propaganda and disinformation" didn't know how to marry that notion with the fact that we're hosted at the Institute of Oriental Studies of the Russian Academy of Sciences.
In that respect, one could hardly resist the temptation of quoting the renowned Russian diplomat, poet and writer Alexander Griboyedov, who wrote in his comedy Woe from Wit: "Who are the Judges?!"
On what grounds do those behind the aforementioned paper pass their judgement about a journal by only reading titles, without studying the articles themselves? We, for once, don't know anything about the scientific achievements of those behind the brochure, about their previous publications and presentations. We don't even know their names.
The content of the aforementioned report speaks volumes about the incredibly low level of analytical approach professed by those who tried to draft it. Back in the Cold War years, there were hundreds of analytical centres all across the United States that studied anything and everything Russia-related, however the foundation upon which they were built is all but destroyed these days. And it seems that this shallow approach has become the new normal for US foreign policy in different parts of the world.
Our journal specializes in the study of Middle Eastern and African problems and we know a lot about the consequences of the policies that Washington pursued in these regions of the world. Even American media sources and American politicians are now forced to recognize the disastrous consequences of the short-sighted decisions of the United States.
At the same time, they are the ones to recognize the success of the policies that Russia advances in these same parts of the world. This fact may serve as testament to the inability of those behind the brochure to tell an "academic publication" from a "pseudo-academic publication".
As for the massive funds that the US State Department allocates on the release of such papers and the initiatives that are associated with such, it's an entirely different topic. However, the glaringly low quality of such studies shows that it's not a case of money being well-spent. But what else can one expect from those who can just print money?
Have we noticed anything new in the aforementioned paper from the point of view of the principles that guide the way media sources operate? It seems that if somebody replaced the word "Russia" with the word "US", nobody would notice any difference. Now, look who's talking!
One wouldn't be surprised to learn that the massive US experience in spreading information that serves its interests the best was used to make the evaluation of Russian media sources.
However, our editorial board remains grateful to those readers and authors who remain committed to the principles that our journal professes, to the objective, intellectual, analytical approach to the coverage of international events.
The New Eastern Outlook editorial board.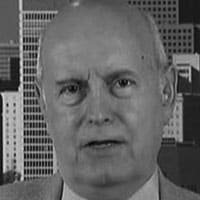 Jim W. Dean is VT Editor Emeritus.  He was an active editor on VT from 2010-2022.  He was involved in operations, development, and writing, plus an active schedule of TV and radio interviews.  He now writes and posts periodically for VT.
ATTENTION READERS
We See The World From All Sides and Want YOU To Be Fully Informed
In fact, intentional disinformation is a disgraceful scourge in media today. So to assuage any possible errant incorrect information posted herein, we strongly encourage you to seek corroboration from other non-VT sources before forming an educated opinion.
About VT
-
Policies & Disclosures
-
Comment Policy
Due to the nature of uncensored content posted by VT's fully independent international writers, VT cannot guarantee absolute validity. All content is owned by the author exclusively. Expressed opinions are NOT necessarily the views of VT, other authors, affiliates, advertisers, sponsors, partners, or technicians. Some content may be satirical in nature. All images are the full responsibility of the article author and NOT VT.