…from Sputnik News, Moscow
[ Editor's Note: I would have lost a bet with Gordon that the West would have given up on these staged Novichok poisonings so as not to expose the ones they have gotten away with so far. Survival in the offensive Intel world requires never establishing a behavior pattern.
There is not even a theoretical chance that Russia would have done this officially. It had no motive to, actually just the opposite. Navalny's opposition has no effect whatsoever on anything the Russian government wants to do.
Once the US NGOs interfering in the Russian election process were kicked out, the opposition voting strength dropped off two thirds when their funding left.
I figured the Novichok poisonings out all by myself. I did not even have to hire an expensive spy to steal the information for me. There was never anything for Russia to have gained by a very public knocking off of defectors.
So now, let's consider who would have had a motive…the US, Britain? Yes and yes. As for Germany, I would be lying if I said yes. On first blush, it is not their style; but their claims to have found Novichok in his blood when the Russians did not, puts Germany on the suspect list, especially when it did not supply any proof. 
This has become the new normal in geopolitics, to make huge claims with no proof, despite having huge Intel agencies that are paid a ton of money to get proof. You need proof to go to the UN Security Council. I remember the Cuban missile crisis clear as a bell, even though a young boy at the time.
Like the circus that Britain put on with the ex-Russian spy and daughter, who seems to have disappeared so they cannot be interviewed, that fiasco is now solidly in the hoax column. There was no Russian motive there either.
Russian Intel does not give a crap about some old Cold War turncoat spy. What was turned over had nothing to do with Putin's presidency, and no one cared anymore. There are a number of old spies running around the US, having a great time.
I met Soviet sleeper agent Jack Barsky in Atlanta when he was a guest speaker for our Atlanta Chapter of the Assoc. for Former Intelligence Officers.
I later interviewed him and booked him as a speaker for my Military Order of World Wars chapter. They were fascinated by his story, and I featured him on VT.
I have a video of Barsky which is waiting in the big pile of other fascinating interviews to get edited and archived where political correctness cannot take it down.
Barsky never did much and was released after a full debriefing. He wrote a book, The spy who came on from the cold and was living a normal life in Atlanta after having his East German kids fly over for a reunion after they found out why their dad was never around.
I check in on him now and then, and he has never had any issues with the old KGB… Jim W. Dean ]

Jim's Editor's Notes are solely crowdfunded via PayPal
Jim's work includes research, field trips, Heritage TV Legacy archiving & more. Thanks for helping. Click to donate >>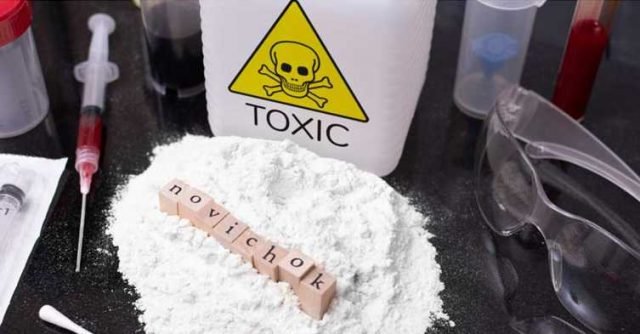 – First published … September 07, 2020 –
The fact that Russian opposition figure Alexei Navalny was put out of coma indicates that it was not Novichok nerve agent used against him in the event of his poisoning, Russian scientist Leonid Rink, who was directly involved in the development of Novichok, said.
"I rule out his poisoning, because there are no symptoms. But even if a concentration 400 times less than the lethal dose was used, he would come out of a coma, but miosis [constriction of the pupil] would still be observed. There were no such symptoms here", Rink said.
According to the scientist, Novichok was developed in order to replace nuclear weapons on the battlefield and has a 100 percent lethality.
"So this isn't Novichok", Rink noted.
Navalny fell ill during a domestic Russian flight on 20 August. He was initially treated in the Siberian city of Omsk, where the plane made an emergency landing. Two days later, once the doctors established he was fit for cross-border aerial transportation, the 44-year-old was flown to the Charite hospital for further treatment.
Last week, the German government said that doctors found traces of a nerve agent from the Novichok group in his system. Moscow responded by pointing out to the lack of evidence in Berlin's claims and noting that Russian doctors had found no toxic substances in Navalny.
Within the context, Moscow sent requests for legal assistance and more information on Navalny's case. In response, German Foreign Minister Heiko Maas said that Berlin could share the information about Navalny, but it was a multistage process.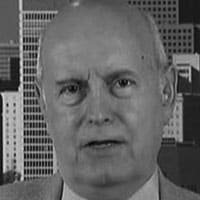 Jim W. Dean is VT Editor Emeritus.  He was an active editor on VT from 2010-2022.  He was involved in operations, development, and writing, plus an active schedule of TV and radio interviews.  He now writes and posts periodically for VT.
ATTENTION READERS
We See The World From All Sides and Want YOU To Be Fully Informed
In fact, intentional disinformation is a disgraceful scourge in media today. So to assuage any possible errant incorrect information posted herein, we strongly encourage you to seek corroboration from other non-VT sources before forming an educated opinion.
About VT
-
Policies & Disclosures
-
Comment Policy
Due to the nature of uncensored content posted by VT's fully independent international writers, VT cannot guarantee absolute validity. All content is owned by the author exclusively. Expressed opinions are NOT necessarily the views of VT, other authors, affiliates, advertisers, sponsors, partners, or technicians. Some content may be satirical in nature. All images are the full responsibility of the article author and NOT VT.