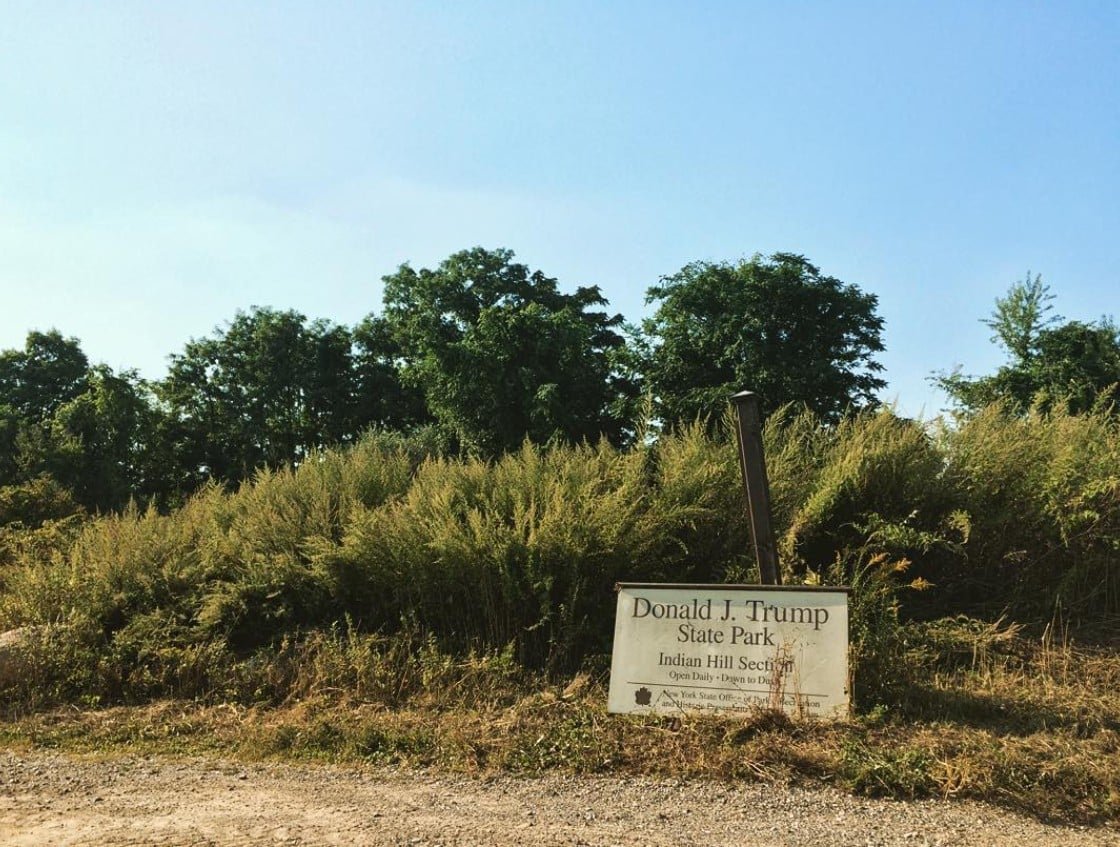 VT: Trump bought the land for 2 million, filled with asbestos lined buildings, rotting away, too expensive to clean up.  He walked away from it, no golf course was built but he took a $26.1 million write off on a $2 million piece of land that today is worth negative dollars.
Federal law requires anyone taking a write off of more than $5000 to provide a "qualified appraisal" to justify the deduction.  Trump has withheld his taxes on this issue and many others where such appraisals and other required documentation, we believe, was not supplied.
There is no record of any kind of any appraisal being made whatsoever, according to Hal Goldman, who was handled this transaction for the Trump organization.  If this is true, Trump faces a long prison term for just this one crime alone.
"Goldman said he was 'unaware' of Trump having conducted any independent appraisal of the parcels of land.
'Let me put it this way,' Goldman said. 'Would you go out and get an appraisal, or would you declare what you wanted it to be worth' and then have someone justify it. 'I think that's your answer,' he said."
Michael Grace, who was town attorney for Yorktown, New York, said even $2 million would be high as the land is entirely pollution, mud and rocks.
Local residents wanted to open a dog park there but asbestos pollution made it unsafe even for dogs.
He calls it a State Park but there is nothing there but a superfund site with trash everywhere.  From OutsiderOnline.com:
The park is a short ride away from a popular state park named for another New Yorker-turned-president, Franklin Delano Roosevelt. Not surprisingly, it was originally supposed to be another Trump golf course. But Trump donated the land to New York State over a decade ago—an act of philanthropy doubling as a tax write-off. Since then, the park hasn't just gone undeveloped—it's practically rotting.
Follow signs promoting the park, as a tourist might, and you'll find an overgrown, unmanaged piece of property: a barely paved road seems to lead nowhere; asbestos-filled buildings covered in graffiti are crumbling; parking lots are overrun with weeds. There are no staff or amenities, no trails or campsites. It is a park in name only. 
Before donating the mess, Trump hid the asbestos pollution then lobbied local officials (note we didn't say 'bribe') to set its value at 5 times assessment.
Trump listed this ripoff as a $26.1 million charitable donation but, of course, it was a massive and very illegal case of tax evasion, both state and federal and one Trump may well face prison for along with his family, as all were involved.
This is one of the big reasons Trump has tried to keep his tax returns hidden.  The use of this write off for Federal Income Tax or even New York State income tax simply wouldn't stand.  It would be seen as tax evasion.
You can't donate a junk car and claim it is a new Rolls Royce.  People go to jail for things like that and it is likely that this may be one of those things, and there are so many, that send Trump to Rikers Island.
Trump pulled this scam when his casino's in Atlantic City were going under.
Trump's initial idea was to put a golf course here and in the process cut directly into the local drinking water source as well as that for New York City.  Then he tried to sell it to US Homes but they wouldn't take it for free because of the environmental cleanup.
Trump, according to Tim Miller, an environmental consultant who worked on the plans, never spent a cent on the property.
When Trump tried to unload the worthless property, he turned to Michael Cohen to "lean on" local officials.  The deal was for Cohen to "convince" locals to give a "zoning opinion" that would justify  a valuation of $27.5 million.
What was the land worth?  Nothing?  Most likely, $500k at best making Trump guilty of a $25 million tax scam.
ATTENTION READERS
We See The World From All Sides and Want YOU To Be Fully Informed
In fact, intentional disinformation is a disgraceful scourge in media today. So to assuage any possible errant incorrect information posted herein, we strongly encourage you to seek corroboration from other non-VT sources before forming an educated opinion.
About VT
-
Policies & Disclosures
-
Comment Policy
Due to the nature of uncensored content posted by VT's fully independent international writers, VT cannot guarantee absolute validity. All content is owned by the author exclusively. Expressed opinions are NOT necessarily the views of VT, other authors, affiliates, advertisers, sponsors, partners, or technicians. Some content may be satirical in nature. All images are the full responsibility of the article author and NOT VT.