Biden would revamp fraying intel community – Intelligence has become a political weapon under Trump, the Democratic nominee's advisers say.
…by Politico
[ Editor's Note: Dear Mr. Biden, It was a pleasure to find this Politico story about your interest in 'revamping' US Intelligence after its systemic abuse due to political hacks being installed in a perverse political exploitation by a President who hated briefings because they challenged his mental capabilities.
But a similar trap lies waiting for when a future new administration might be targeting your Intel legacy where you might be a sitting duck yourself. It involves the current situation where US security has been perennially compromised by giving Israeli Intelligence a free hand to conduct operations here without fear of prosecution. Fixing this will be among your most important challenges.
It is a story of untold damage to our country, compromised legislators, police, and yes, even reaching into our own intelligence community. The FBI has been neutered via its restraints of only being allowed to block some Israeli operations, but never taking down any of its deeply embedded networks.
Both Israel and Turkey have long been known as 'wholesalers' of their offensive Intel operations against the US. They keep what they want from what they steal here, and then sell the rest to the highest bidder, to defray their costs.
No one in the US has laid a glove on them other than Turkey indirectly, with its buying General Flynn for a half million dollars to help spirit Gulen out of the US to Turkey for prosecution.
The 911 fairy tale work of the commission is a huge stain on the entire US intel community. VT has exposed this over and over, unchallenged by anyone with a reputation to lose. To that sad story can be addressed the scourge of clean mininukes being used with growing frequency, most recently in Beirut where VT's destroying the ammonium nitrate cover story seems to have escaped the notice of all the media and intelligence agencies in the world.
If the intentions mentioned in this Politico story are true, VT stands ready to assist you with briefings, as long as no free passes are being passed out, and you know exactly what I mean. If you look the other way, you will mar the legacy of your own presidency from day one.
As you know, Trump has been faking being president from day one. He viewed his position as that of a crime boss that had infiltrated into the top slot and the country has suffered terribly. Part of that was Bibi playing Trump like a fiddle.
If you allow Israeli operations to continue here unmolested, you open yourself to being viewed as the Democratic version of Trump, where you talk a good game, but yours is also rigged, to protect certain interests, what we call in our field, 'protected entities'.
We are old like you, and have a lot of experience, like you, and we don't see those coming behind us having any chance of changing things, as they just don't have the backgrounds. We are easy to find, and we have a demonstrated track record like you… Jim W. Dean ]

Jim's Editor's Notes are solely crowdfunded via PayPal
Jim's work includes research, field trips, Heritage TV Legacy archiving & more. Thanks for helping. Click to donate >>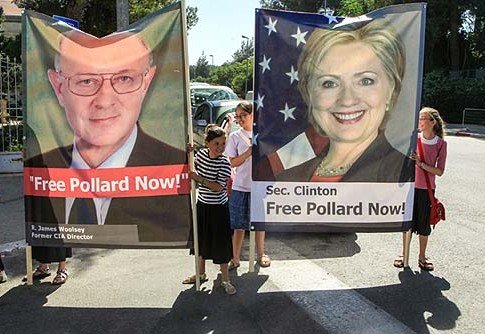 First published … October 19, 2020 
President Donald Trump was in the middle of receiving a highly classified briefing on Afghanistan at his New Jersey golf club when he suddenly craved a malted milkshake.
"Does anyone want a malt?" he asked the senior defense and intelligence officials gathered around him, an august group that included the head of the CIA's Special Activities Center, which is responsible for covert operations and paramilitary operations. "We have the best malts, you have to try them," Trump insisted, as he beckoned a waiter into the room where code-word classified intelligence was being discussed.
The malt episode, which took place a few months after Trump took office in 2017, became legendary inside the CIA, said three former officials. It was seen as an early harbinger of Trump's disinterest in intelligence, which would later be borne out by the new president's notorious resistance to reading his classified daily briefing, known as the PDB, and his impatience with the briefers, current and former officials said.
…Trump's actions, and the endless partisan battles over the Russia probe and impeachment, have left the intelligence community bruised and battered. Former Vice President Joe Biden's advisers and allies in Congress are already thinking about what a heavy lift it will be to restore morale inside the agencies…
Read the full article, an excellent read, at Politico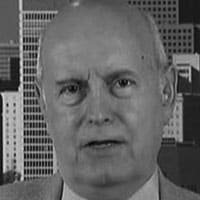 Jim W. Dean is VT Editor Emeritus.  He was an active editor on VT from 2010-2022.  He was involved in operations, development, and writing, plus an active schedule of TV and radio interviews.  He now writes and posts periodically for VT.
ATTENTION READERS
We See The World From All Sides and Want YOU To Be Fully Informed
In fact, intentional disinformation is a disgraceful scourge in media today. So to assuage any possible errant incorrect information posted herein, we strongly encourage you to seek corroboration from other non-VT sources before forming an educated opinion.
About VT
-
Policies & Disclosures
-
Comment Policy
Due to the nature of uncensored content posted by VT's fully independent international writers, VT cannot guarantee absolute validity. All content is owned by the author exclusively. Expressed opinions are NOT necessarily the views of VT, other authors, affiliates, advertisers, sponsors, partners, or technicians. Some content may be satirical in nature. All images are the full responsibility of the article author and NOT VT.