Gordon Duff, Senior Editor -July 1, 2011
"The Worst Thing That Can Happen" is Real
The Only Question is Timing
Someday, perhaps soon, a nuclear weapon will destroy a city, America, Europe, it's only a matter of time. Behind the scenes, however, the stage is being set and things are in motion. Intelligence agencies around the world are on it, working but not always optimistic they will succeed. The problem, of course, is that not all intelligence agencies want to succeed.
Investigations inside Britain have stumbled on a grand conspiracy, one that ties 9/11, the Iraq invasion and even the murder of Princess Diana together.
Nothing of this magnitude has begun in the US or is likely. Even in Britain, as witnesses come forward and investigators push for broader inquiries, doors are closed, sometimes as with the Derbyshire incident but more often with government sanctioned killings like the murder of Dr. David Kelly and the mysterious death of Robin Cook.
The killings, Cook, Kelly and more, many more, all seem to circle around arms dealers known for their ties to access to nuclear material and their willingness to broker deals between Israel and such unlikely customers as Iraq or North Korea. Thus far, only the death of Dr. David Kelly is confirmed to have been a murder tied to one or more of these arms deals.
This week, Tory MP Christopher Shale may well have met a similar fate.  By T. Stokes:
Chairman for West Oxfordshire Tory Party, Christopher Shale was found dead in a toilet cubicle at Glastonbury Festival the day after his interview with the Mail On Sunday was published. Significantly in the interview Shale had criticised his own party for being, as he put it: "voracious", "grasping" and "always seen to be on the take".
His comments on the economy echoed what many felt, that it could not be coincidence that almost every country in the world was facing economic collapse simultaneously. Tory leader, Prime Minister Cameron was said to have been furious with this rising star in the party for his forthrightness.
Shale was a big music fan and had friends in pop music, charitable fundraising and banking and coupled with his insider knowledge, his outspokenness posed a potential threat to the establishment.
He regularly received a newsletter from Rwanda, which claimed that grasping voracious moneylenders were breaking-up every country in the world. The newsletter must have made a deep impression on Shale with its references to "grasping and voracious money-grabbers" because he later used these exact terms to describe the Tory Party.
Avon and Somerset police force cover Glastonbury festival and they had a lot of undercover officers working the fields after Shale's death.
This police force has a better name than most and is less tainted with corruption so gets more public support, and people were soon talking about the death of a popular rising politician.
Like many music festivals drugs are rife, particularly the area around the toilet cubicles with the relative privacy they offer. But with upwards of 200, 000 people at Glastonbury the area around these toilets isn't salubrious. In fact, hygienically it is literally the pits, with the vast number of people using them.
So what was 56-year-old Christopher Shale doing there, particularly when he had a luxury motor home nearby with its own private shower and toilet?
To forgo his private toilet facilities to use one of these dirty public cubicles just does not add up.
Did this politician with his plans to modernise the Tory Party speak out to loudly and pay with his life?
The family of Christopher Shale say they have been told it is almost certain that he died of a heart attack, despite a pathologist being unable to determine an official cause of death.
Just like Robin Cook, who opposed arms sales and the invasion of Iraq and who died of heart failure while walking in the Scottish hills, despite his never having had heart problems.
From the way Christopher Shale died experts can tell who did it because of what the intelligence community call 'tells'; tell-tale signs or signatures that distinguish a murder made to look like death by misadventure: like Robin Cook, Dr David Kelly and now maybe Christopher Shale too.
Lets hope the Avon & Somerset police force are as good as their reputation and investigate this properly.
Yesterday, a British politician, Christopher Shale, died in an outdoor toilet at the Glastonbury Festival in Britain. This is a yearly "Woodstock' type event that draws hundreds of thousands, U2 was only one of the headliners but the real story is usually mud and traffic. I have been stuck getting out of Glastonbury for endless hours. Glastonbury was the backdrop, the death will be a minor event. In truth, it is not, it is part of a pattern of mysterious deaths tied to a horror story.
Missing nuclear weapons
Coincidentally, the same cast of characters are probably, more than probably, responsible for the murder of Princess Diana. She didn't die over Dodi Al Fayed or Islam, nothing so conspiratorial. She simply made it harder to sell landmines, those things that blow the legs off small children, but make hundreds of millions in profits for folks who can make your car crash, help you commit suicide as with Dr. David Kelly or make you show up dead in a probably filthy public toilet when your million dollar motor home is only a few short yards away.
Last week, journalist Peter Eyre wrote an article on this two decade old story that still threatens the lives of millions. Eyre talks of British politics, murder, corruption, things Christopher Shale had been looking into. Shale didn't last very long. From Eyre's article:
Let's refresh our minds about what happened in 1989 when a young Tory researcher, David Cameron (under the apron strings of Maggie Thatcher), went to South Africa on a sanctions-busting all-expenses-paid trip (paid by ARMSCOR) to Pellindaba, a nuclear weapons facility. David Cameron was accompanied by Sir Kenneth Warren and the purpose of the trip was to purchase three, battlefield ready 20kt nuclear bombs that the Conservatives wanted to use on Saddam in the event he did not toe the line.
Under the UN radar, South Africa, with the help of Israel, developed ten bombs and test fired one at Prince Edward Island to the South of the country. This left nine weapons that caused South Africa, US, UK and Israel great concern as they did not want them to fall into the hands of the next black regime.
The plan was to ship the entire load to Chicago for decommissioning, but Maggie Thatcher had other ideas and so just before she left office she signed an Urgent Operational Requirement (UOR) document that listed them as being three cylinders! They were prepared and shipped in standard 20-foot sea containers from Durban to Oman without any security. There was a hidden observation window so that the core temperature could be checked as required.
The deal was arranged privately using British taxpayers money and involving arms dealer John Bredenkamp with the assistance of Sir Mark Thatcher and many high profile politicians. £17.8 million was siphoned off and went into the Tory Party Election Fund; which was exposed by the Labour Party in Parliament by Lord Doug Hoyle and Margaret Beckett MP and is listed in Hansard June 22 1993 from Column 197.
The nuclear bombs arrived in Oman and were put into an insecure compound and checked by Dr. David Kelly who had the responsibility to look after the weapons and check that they were in good condition prior to the release of the money. (So you see dear Dr. Kelly knew too much).
Some time later the three weapons were stolen by the same arms dealer, John Bredenkamp, and sold on the black market. It was believed that these weapons found their way to Iraq, but were then moved into Syria in three ambulances as they were highly mobile.
The investigation, now a massive coverup which includes, not only murders in Britain but a secret motive for staging a series of building demolitions known as "9/11" pointed at Iraq. When it pointed at Syria, as explained by Eyre, it was buried. We will get to that in a minute. These missing bombs have been writing history for years, it never stops.
Sources have tracked them, not to Syria but to Israel and from there, one went to North Korea where it was exploded May 25, 2009. Who would sell a nuclear weapon, one built by Israel and South Africa, one bought by Britain, one stolen and moved, if we believe the stories, from country to country, to North Korea?
A more important question, where are the others? How many others? Two more of these are missing. A year ago, at least one was reported inside the United States.
The Delta Force was sent to Indiana to recover it from a warehouse. It may have been found, we hope so. However, we do have multiple confirmations of the reports and the search. A local news channel showed up and filmed it of all things.
From the Daily Telegraph:
Friends say Mr Shale suffered a massive heart attack. But Michael Eavis, the festival organiser, hinted at something more sinister when he suggested to journalists that it was a suicide.
Speaking at a press conference he said: "Apparently, I'm told it was a suicide situation in the early hours of this morning. He was in the Winnebago area and he was found on the other side of the site. It is very, very sad."
The suggestion of suicide was quickly ruled out by police sources and friends of Mr Shale.
Tributes to Mr Shale came from the highest offices of Government. Mr Cameron said he was "devastated" and described Mr Shale as "a rock".
Andrew Mitchell, the International Development Secretary, knew Mr Shale from trips they had been on in Rwanda as part of a project to help young Africans prepare for work.
He said: "He was a wonderful man whose zest for life and love of his family and friends coloured everything he did. For his close friends his company was like a freshly opened bottle of champagne. I can hardly bear to accept that he will not be with us."
Mr Shale was a veteran of the festival. Although he and his family camped off the site, he would buy tickets for the VIP area each year so that they could enjoy the facilities.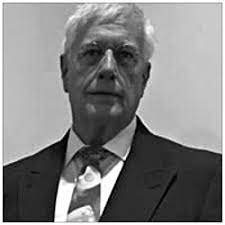 Gordon Duff posted articles on VT from 2008 to 2022. He is a Marine combat veteran of the Vietnam War. A disabled veteran, he worked on veterans and POW issues for decades.
Gordon is an accredited diplomat and is generally accepted as one of the top global intelligence specialists. He manages the world's largest private intelligence organization and regularly consults with governments challenged by security issues.
Duff has traveled extensively, is published around the world, and is a regular guest on TV and radio in more than "several" countries. He is also a trained chef, wine enthusiast, avid motorcyclist, and gunsmith specializing in historical weapons and restoration. Business experience and interests are in energy and defense technology.
ATTENTION READERS
We See The World From All Sides and Want YOU To Be Fully Informed
In fact, intentional disinformation is a disgraceful scourge in media today. So to assuage any possible errant incorrect information posted herein, we strongly encourage you to seek corroboration from other non-VT sources before forming an educated opinion.
About VT
-
Policies & Disclosures
-
Comment Policy
Due to the nature of uncensored content posted by VT's fully independent international writers, VT cannot guarantee absolute validity. All content is owned by the author exclusively. Expressed opinions are NOT necessarily the views of VT, other authors, affiliates, advertisers, sponsors, partners, or technicians. Some content may be satirical in nature. All images are the full responsibility of the article author and NOT VT.