by Fabio Giuseppe Carlo Carisio for VT Mediterranean
Two very intereting articles by Middle East Monitor about relationship between US and Israel. As highlighted by previous report the Israeli Weapons Lobby business is supported by Zionistic Freemasonry, as confirmed when B'nai B'rith lodge in Washington awarded the Elbit's tycoon Michael Federmann for his philantropy like the Queen Elizabeth who conferred HIM the prestigious MBE, Member of the Most Excellent Order of the British Empire.
LOBBY WEAPONS – 3: THE ZIONIST KING OF DRONES AND MERCHANT OF DEATH
A few days ago a massive protests erupted in front of Elbit factories in the Balfour anniversary, the day in which in Novembre, 2, 1917, Arthur James Balfour, I count of Balfour and United Kingdom's Prime Minister, signed the deal for birth of Israel's nation in Palestine with the baron Walter Rothschild, eldest son of Baron Nathan (1840-1915), 1st British Baron Rothschild and great-grandson of the Askenazi Jewish banker Mayer Amschel Bauer (1744-1812), founder of the financial dynasty of the Red Shield, inspirer of the Illuminati of Bavaria and one of the promoters of the attempt at reconciliation between the English and Franco-German Scottish Rite Freemasonry in the Wilhelmsbad Congress of 1782 (see reportage The Holocaust of Communist Freemasons).
The arms market in Israel is booming after the privatization of the national industries IMI (Israel Military Industries) purchased by Elbit and IWI (Israel Weapons Industries) which managed to build international alliances so strong as to sell the semi-automatic rifle Tavor even to the Ukrainian neo-Nazis of the Azov Battalion.
---
IRON DOME FOR US MILITARY
The first of two Multi-Mission Radars (MMR), the tracking system behind Israel's Iron Dome air defence system, has been delivered to the United States (US) Army. Produced by ELTA, a subsidiary of Israel Aerospace Industries (IAI), the second radar is to be delivered by February 2021, according to the Jerusalem Post.
The MMR has been widely deployed and operationally integrated by partners around the world, ELTA said in a press release. "The MMR radar is operational in Israel and other countries," said Yoav Tourgeman, IAI vice president and CEO of ELTA.
"We are proud to supply our most advanced systems to our allies, the US Army. The MMR radar addresses a broad range of needs by locating and tracking incoming rockets and artillery shells and by providing a comprehensive aerial situation assessment. The MMR radar will maintain our allies' military edge. The demand for mobile, combat-proven MMR systems is on the rise."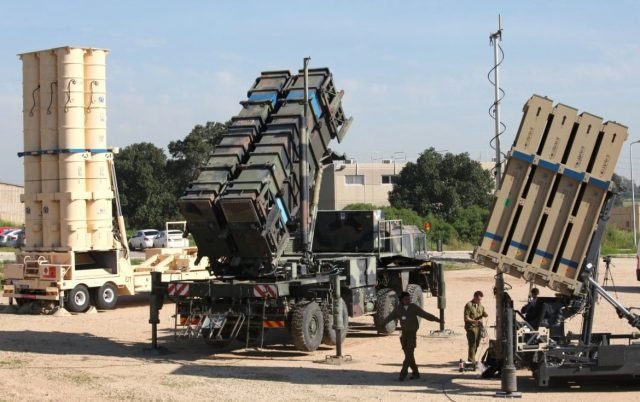 In September, the first of two Israeli Iron Dome missile defence batteries were delivered to the US military, a year after a deal for their purchase was signed. Developed by Rafael Advanced Defence Systems and IAI, the system will be used "in the defence of US troops against a variety of ballistic and aerial threats," according to a Defence Ministry statement.
The second battery will be delivered "in the near future within the framework of the agreement," the statement added. The fully mobile system carries ten kilogrammes of explosives and can intercept an incoming projectile from four to 70 kilometres away. The US and Israel already cooperate extensively on security matters. Israel's big three defence companies, Elbit Systems, IAI and Rafael, have numerous cooperative projects with America.
---
PROTESTS AGAINST ELBIT SYSTEMS IN BALFOUR ANNIVERSARY
Factories belonging to Israel's largest arms manufacturer, Elbit system, woke up this morning to groups of protesters demanding their closure. Protests led by the direct action campaign group Palestine Action, were organised to coincide with the anniversary of the infamous Balfour Declaration of 1917, which the campaign group say had "paved the way for the ethnic cleansing of Palestine and the violent dispossession of 750,000 Palestinian."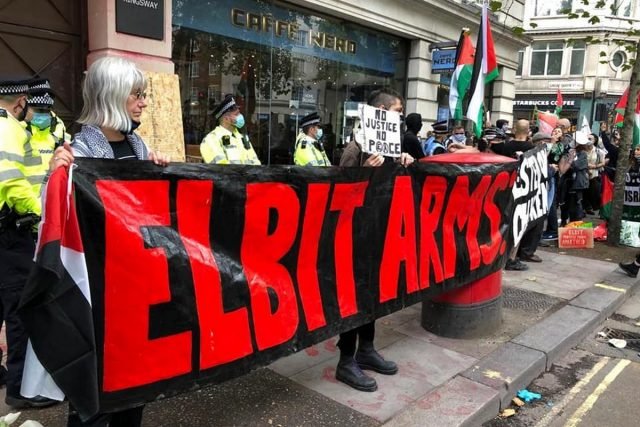 Activists simultaneously blocked Elbit's many subsidiaries in the UK forcing three of their weapons factories to shut down. They sprayed red paint on the premises in what looks to be a symbol of Palestinian blood spilled by weapons manufactured by the firm. The activists claim that Elbit weapons are marketed as "field tested" on Palestinian civilians, notably Gazans who are mostly children and refugees.
Palestine Action claims that Israel's largest private arms manufacturer is producing ever-more lethal weaponry on British soil, supplying the world's most notorious repressive regimes, including India's current occupation of Kashmir.
LOBBY ARMI – 2: LOSCHI AFFARI SIONISTI CON NEONAZISTI, ISLAMISTI E L'INDIA NUCLEARE
They also claim that both the UK Maritime and Coastguard Agency, as well as the UK police, have been trialling Elbit's drones to mass-surveil large stretches of our coastline, in line with the Home Secretary, Priti Patel's, militarisation of the English Channel. The EU's border agency Frontex is also said to have contracted Elbit to surveil the Mediterranean, leaving the lives of migrants, refugees and asylum seekers, fleeing war torn countries, in mortal danger.
Elbit Systems is also accused of playing a key role in the development of Trump's militarised US/Mexico border wall, while the very same technologies are also being used to securitise and control the native O'odham people on Arizona's indigenous reserve. Palestine Action says that it is "a new grassroots network of anti-racist groups and individuals taking direct action to end UK complicity with Israel's colonial and Apartheid regime."
The group claims to have targeted Elbit over 40 times, and has promised to "routinely, systematically, continue to escalate its actions until the British Government and this evil arms company can no longer profit from the death of Palestinian civilians." "The ultimate aim is to shut Elbit down and end all UK complicity with Israeli apartheid."
LOBBY WEAPONS – 3: THE ZIONIST KING OF DRONES AND MERCHANT OF DEATH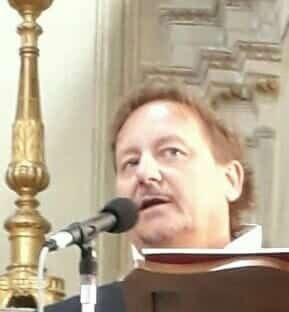 Fabio is Director and Editor of Gospa News; a Christian Information Journal.
Fabio Giuseppe Carlo Carisio, born on 24/2/1967 in Borgosesia, started working as a reporter when he was only 19 years old in the alpine area of Valsesia, Piedmont, his birth region in Italy. After studying literature and history at the Catholic University of the Sacred Heart in Milan, he became director of the local newspaper Notizia Oggi Vercelli and specialized in judicial reporting.
For about 15 years he is a correspondent from Northern Italy for the Italian newspapers Libero and Il Giornale, also writing important revelations on the Ustica massacre, a report on Freemasonry and organized crime.
With independent investigations, he collaborates with Carabinieri and Guardia di Finanza in important investigations that conclude with the arrest of Camorra entrepreneurs or corrupt politicians.
In July 2018 he found the counter-information web media Gospa News focused on geopolitics, terrorism, Middle East, and military intelligence.
His articles were published on many international media and website as SouthFront, Reseau International, Sputnik Italia, United Nation Association Westminster, Global Research, Kolozeg and more…
His investigations was quoted also by The Gateway Pundit, Tasnim and others
He worked for many years for the magazine Art & Wine as an art critic and curator.
ATTENTION READERS
We See The World From All Sides and Want YOU To Be Fully Informed
In fact, intentional disinformation is a disgraceful scourge in media today. So to assuage any possible errant incorrect information posted herein, we strongly encourage you to seek corroboration from other non-VT sources before forming an educated opinion.
About VT
-
Policies & Disclosures
-
Comment Policy
Due to the nature of uncensored content posted by VT's fully independent international writers, VT cannot guarantee absolute validity. All content is owned by the author exclusively. Expressed opinions are NOT necessarily the views of VT, other authors, affiliates, advertisers, sponsors, partners, or technicians. Some content may be satirical in nature. All images are the full responsibility of the article author and NOT VT.