By Sajjad Shaukat PAK VT
Past experience shows that our political parties have worked on undemocratic principles like hostility for the sake of hostility and formation of alliances to win the elections or to topple an elected government.
Unlike the past practice, leaders of the Pakistan Democratic Movement (PDM) have crossed the red lines by targeting country's armed forces and Inter-Services Intelligence (ISI), while manipulating regional and provincial disparities.
In this respect, serious anger has been shown by the ruling party PTI, various political parties and the public, including many entities of the Pakistan Muslim League-N and those of the PDM in the aftermath of the remarks of the former speaker of the National Assembly Ayas Sadiq who allegedly said on October 28, this year that "the government had pleaded to parliamentary leaders in a meeting to let Indian pilot Abhinandan be freed. The chief of army staff also attended the meeting".
Sadiq allegedly added: "Foreign Minister Shah Mahmood Qureshi said to us, 'For God's sake, let him go back now…We did not agree with the decision…the decision was taken out of the fear of an imminent attack…the government[also] passed an ordinance to facilitate Indian spy Kulbhushan Jadhav".
In response to Ayaz's remarks, without naming any politician, Director General (DG) of ISPR Maj-Gen. Babar Iftikhar said that such comments were "disappointing" and "misleading…following the attack on Indian troops in occupied Kashmir's Pulwama area, India showed aggression against Pakistan on February 26, 2019, in which not only did it face defeat but was humiliated around the world…we shot down two enemy war planes…Wing Commander Abhinandan was captured…country's entire civil and military leadership was united in the decision".
Foreign Minister Shah Mahmood Qureshi dismissed PML-N leader Ayaz Sadiq's statement, saying that "the government had taken all parliamentary leaders into confidence…the captured Indian pilot was not mentioned in that meeting…Highly irresponsible statements are being issued for political gains." Qureshi also condemned the opposition for creating controversy on Kulbhushan Yadav.
Ayaz Sadiq's anti-state remarks cannot be seen in isolation, as these are part of the PDM which wants to bring down the present government, even by targeting the security forces.
In this regard, addressing a PDM rally in Gujranwala on October 16, 2020 via a video link from London, ex-Prime Minister Nawaz Sharif accused Chief of Army Staff General Qamar Javed Bajwa and ISI chief Lt. Gen. Faiz Hameed of rigging elections and toppling his government to install Imran Khan in his place.
It is mentionable that Nawaz Sharif has been declared a proclaimed offender by the court, following his refusal to return to Pakistan to serve out his sentence. His brother Shehbaz Sharif and nephew Hamza Shehbaz are in NAB [National Accountability Bureau] custody in connection with corruption references, while his political heir apparent, Maryam Nawaz, is out on bail and her London-based brothers have been declared proclaimed offenders.
It is notable that speaking at the PDM rally in Quetta on October 25, this year, Jamiat Ulema-i-Pakistan (JUP) leader Maulana Shah Owais said:
"We want Balochistan as an independent state".
Instead of denouncing his anti-Pakistan statement, opposition leaders including Maryam Nawaz, Bilawal Bhutto Zardari and Maulana Fazlur Rehman stated that today Balochistan looks like an underdeveloped area of the country.
Earlier, during the PDM's rally in Karachi, in his speech, Bilawal allegedly warned centre against hatching plot to separate Karachi from Sindh.
Besides top officials of the government, on various occasions, Prime Minister Imran Khan stated that
"Nawaz Sharif is a jackal who ran away to London with its tail between its legs…Sharif, who has been handed a seven-year jail term on corruption charges…is trying to sow discord in the military, the judiciary and the government in an attempt to escape accountability…the jackal used inappropriate language against the incumbent army and ISI chiefs…is trying to stir up a rebellion in the Pakistan Army by alleging it is involved in politics and calling for changing the Army and ISI chiefs…
Sharif as a protégé of army generals is now trying to re-establish himself as a champion of democracy…the opposition [PDM] is attempting to blackmail me so I can forgive them for their alleged corruption…Their interest is against Pakistan's interest…These people are speaking the language of Narendra Modi…it was disappointing what Ayaz Sadiq was saying about Abhinandan."
Meanwhile, PML-N suffered massive setbacks in Balochistan and Punjab with some of its leaders, including many MNAs and MPAs decided to quit the party, while others condemned the speeches of Nawaz Sharif and Ayaz Sadiq, while appreciating the sacrifices of the armed forces in the fight against terrorism and for security of the country.
It is noteworthy that regarding Indian surgical strike of February, last year, Islamabad had also released a video which exposed New Dalhi's false statements that Indian Air Force fighters targeted the camp of Jaish-e-Mohammad (JeM) and killed 350 militants. Indian high civil and military leaders failed in providing any evidence in this respect. PTI government also released the Indian pilot Wing Commander Abhinandan as a gesture of peace. It resulted into diplomatic victory of Islamabad over New Delhi.
And, during the opening ceremony of the PML-N's Sher Jawan Movement on November 1, this year—defending the irrelevant stand of his party's leaders, Maryam Nawaz stated that the "army should not let itself be dragged into politics…to be more careful".
Notably, during the regime of the former Prime Minister Nawaz Sharif, WAPDA was going to be bankrupted and he had invited Army to manage its affairs. By collecting the electricity bills, even from the influential persons, Army's personnel had saved WAPDA from bankruptcy.
Meanwhile, Pakistani armed forces have been the redeeming saviors of nation under all circumstances and always reached out to all citizens of Pakistan during catastrophic periods—floods, earthquakes, locusts attacks etc.
At this critical juncture, Pakistan is facing multi-faceted crises and challenges, while spread of the coronavorus pandemic has affected the country in wake of country's fragile economy. In this connection, civil and army institutes are implementing comprehensive plans for treatment of the patients.
Moreover, Pakistan's security forces have been coping with a different war, while enemy is also different, who employs subversive activities of various kinds which include both internal and external challenges. And General Bajwa has repeatedly stated that Pakistan is facing the challenge of hybrid war.
But, it is our misfortune that PDM leaders have launched a movement not only to topple the current regime, but have also been distorting the image of Army and ISI by ignoring their sacrifices in maintaining the integrity of the country. Besides, in response of PTI's Tiger Force, formation of the PML-N's Sher Jawan Movement shows that the opposition wants to create anarchy in the country, as clashes could occur between these two forces.
Nonetheless, these hostile elements of the PDM are deliberately dragging country's key security agencies into politics.
Sajjad Shaukat writes on international affairs and is author of the book: US vs Islamic Militants, Invisible Balance of Power: Dangerous Shift in International Relations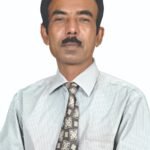 ATTENTION READERS
We See The World From All Sides and Want YOU To Be Fully Informed
In fact, intentional disinformation is a disgraceful scourge in media today. So to assuage any possible errant incorrect information posted herein, we strongly encourage you to seek corroboration from other non-VT sources before forming an educated opinion.
About VT
-
Policies & Disclosures
-
Comment Policy
Due to the nature of uncensored content posted by VT's fully independent international writers, VT cannot guarantee absolute validity. All content is owned by the author exclusively. Expressed opinions are NOT necessarily the views of VT, other authors, affiliates, advertisers, sponsors, partners, or technicians. Some content may be satirical in nature. All images are the full responsibility of the article author and NOT VT.