Trump's erratic behavior has been giving Philip Giraldi a sense of foreboding. Giraldi, a former intelligence officer for the CIA for 18 years, received his bachelor's degree from the University of Chicago and his Ph.D. in history from the University of London. He is also a polyglot: he can speak German, Italian, Spanish, and Turkish.
One can say with certainty that Giraldi is not part of the Zionist, New World Order ideology which has come to dominate much of the political climate in the United States and England. Giraldi has recently declared:
"I have a crazy idea that I can't get out of my head, that we Americans are heading for something like an Armageddon in the next several months no matter how the currently electoral imbroglio is resolved. My greatest concern is that I fear that Trump is going to attack Iran, either through some kind of false flag contrivance or through direct aggression.
"The stage has already been set for military action through the unrelenting hostility towards the Islamic Republic over the past four years combined with an economic war waged against the country's economy and the deliberately provocative assassination of an Iranian leader, General Qassim Soleimani in January. In truth, it would not require much to start a shooting war, just an errant patrol boat creeping into Iranian coastal waters and opening fire when challenged by a Revolutionary Guards speedboat. A couple of Iranians die, maybe also an American or two and you will have a war."
I could turn out to be wrong, but I don't believe that Trump would eventually attack Iran. Yet is Giraldi's fear justifiable? Is there any evidence of the United States creating false flags to wage bloody wars? The answer is a resounding yes.
Once again, think about what the Anglo-American did in Iran in 1953. They literally and diabolically overthrew a democratically elected president by the name of Mohammad Mosaddegh.[1] Despite all of that, Iran never retaliated militarily.
But Iran did flesh out a vibrant response to the United States' diabolical activities in the Middle East. By 1979, the Ayatollah Khomeini declared that America is "evil and wicked," which was another way of saying that there was and still is a diabolical ideology that has come to wrap around arguably much of the political system.[2]
Khomeini is in no way referring to the American people. Khomeini even made it very clear that "death to America" has nothing to do with the average American but has everything to do with the Zionist ideology, which seeks to juice much of the Middle East. This policy was fleshed out in 1979, and it is still relevant today. The Ayatollah Khomeini posited then:
"There is no crime America will not commit in order to maintain its political, economic, cultural, and military domination of those parts of the world where it predominates. It exploits the oppressed people of the world by means of the large-scale propaganda campaigns that are coordinated for it by international Zionism.
"By means of its hidden and treacherous agents, it sucks the blood of the defenseless people as if it alone, together with its satellites, had the right to live in this world. Iran has tried to sever all its relations with this Great Satan and it is for this reason that it now finds wars imposed upon it."
"International Zionism" is an appropriate description of what was going on then. As I have already suggested, the United States and England had already overthrown a democratically elected president in Iran in 1953, and both countries were expanding aggressively in the Middle East to keep a diabolical empire alive and well.
The Ayatollah Khomeini made an attempt to solve the "international Zionism" problem by appealing to Muslim unity. But that again was another problem because countries like Saudi Arabia were already prostrating before "international Zionism." As E. Michael Jones puts it,
"At the very moment he invoked Islamic unity, Khomeini was forced to concede that Islam was breaking up into two warring factions. The grand climactic battle of the anti-Communist crusade disguised this split for decades, but now, as intra-Islamic wars raged in Yemen and Iraq, Khomeini showed himself more of a prophet than a politician who could bring about Islamic unity. Either way, the Great Satan was exacerbating division as a means of achieving geo-political goals."[3]
Khomeini obviously lit up a prophetic fire which again is still relevant today. "International Zionism" is still sucking the blood of virtually every nation on earth through covert activities, espionage, and deceptive means.[4] And by metaphysically rejecting the moral and political order and embracing chaos and destruction, international Zionism has essentially become Satanism.
Trump, sad to say, has become part of that Satanic wave, largely because he has been listening to Satanists like Benjamin Netanyahu when it comes to dealing with Iran. Trump obviously knows that right after the 9/11 attack, it was Iranian leaders themselves who offered to join forces with the US military in order to combat terrorism. The US, however, rejected the generous offer.[5]
Moreover, Iran, unlike America, has never been in the business of invading countries and destroying the moral and political fabric of those countries. We already know how catastrophic the war in Iraq was.[6] So why would Trump even think about obliterating a peaceful country like Iran?
Well, again, he has been sleeping with Benjamin Netanyahu. Trump, mind you, knows what happened in Iraq in 2003. But Trump has been giving mixed signals since the beginning of time. For example, in his 2000 book The America We Deserve, he unapologetically declares that Iran and Iraq are "America's enemies…"[7]
Trump, in the same book, says, "When the Israelis bombed the Iraqi nuclear reactor they were condemned by the world community. But they did what they had to do to survive."[8] Trump even gave the impression that he would have supported a surgical strike against countries like Iraq. Listen to his assessment very carefully here:
"A surgical strike would not only put out fire in North Korea, but it would also send message around the world that the United States is going to eliminate any serious threat to its security, and do so without apology. Who's going to complain beside China, which is far too interested in trade expansion to do anything more than the perfunctory grousing? Are we afraid we might upset Fidel Castro? Or Iraq? The only thing that unites the people who would oppose such an operation is that they are all nondemocratic regimes who hates the United States because it represents the antithesis of their rotten, corrupt, impoverished police states. Are we going to walk their line, or our own?"[9]
Trump sounded like a mad Neocon when he unflinchingly said:
"Consider Iraq. After each pounding from U.S. warplanes, Iraq has dusted itself off and gone right back to work developing a nuclear arsenal. Six years of tough talk and U.S. fireworks In Baghdad have done little to slow Iraq's crash program to become a nuclear power. They've got missiles capable of flying nine hundred kilometers—more than enough to reach Tel Aviv. They've got enrich uranium…Saddam Houssein wouldn't let UN weapons inspectors examine certain sites where the material might be stored…
"I'm no warmonger. But the fact is, if we decide a strike against Iraq is necessary, it is madness not to carry its mission to its conclusion. When we don't, we have the worst of all worlds: Iraq remains a threat, and now has more incentive than ever to attack us."[10]
Trump was essentially lifting things from Benjamin Netanyahu's book when he wrote then: "Within five years Iran is expected to have nuclear missiles capable of reaching the continental United States. Like North Korea, China, and Iraq, they've been importing crucial parts and technological assistance from Russia—today the world's nuclear Wal-Mart."[11]
Ladies and gentlemen, Trump again wrote those words in 2000, and we are nearing the end of 2020. Iran still does not have the bomb! So, if those words are not the work of a Satanist trying to bleed a peaceful country to death, then what is?
What we are seeing here is that Trump deliberately lied during his presidential campaign relentlessly and universally saying that he opposed the Iraq war from the beginning. "I said it loud and clear, 'You'll destabilize the Middle East,'"[12] he said. Total balderdash.
In his 2015 debate, he lied again saying that he "fought very, very hard against us … going into Iraq." Trump here was acting like a fool who obviously didn't realize that his words were printed in books! But there is more:
"Trump has even said that he was 'visited by people from the White House' in attempt to silence him, because, he said, he was getting 'a disproportionate amount of publicity' for his opposition to the war…
"BuzzFeed reports that Trump indicated his support for war in a radio interview with shock jock Howard Stern on Sept. 11, 2002 — a little more than six months before the war started. Stern asked Trump directly if he supported going to war with Iraq, and Trump hesitantly responded, 'Yeah, I guess so.""
Just one week before the war, Trump was flipflopping, saying that he would oppose it. But it's only because he perceived that the war would turn out to be an economic disaster for him and his business:
"Trump Hotels and Casino Resorts planned 'to sell $485 million in junk-grade bonds this week in an effort to avoid a cash crunch later this year.' The uncertainty of war complicated Trump's bond sale.
"The company began planning for the sale of the bonds in December, and it was completed March 13,2003 — six days before the war started. The Star-Ledger reported that 'the growing threat of war with Iraq' and a proposal to 'raise casino taxes and install video slot machines at New Jersey's racetracks … made it more difficult for the company to find willing investors."
"After the sale of the bonds was completed, Trump issued a statement on March 13 saying he was pleased with the results "despite difficult capital market conditions and the looming threat of war.' Trump expressed concerns about the cost of the war soon after it started. If Trump did support the war, he turned on it quickly."
In short, Trump has been masquerading himself as a man of the people, but that doesn't line up with Trump's own background. Think about this for a moment. When Trump realized that his presidential term was coming to an end and that he desperately wanted to be reelected, he gave the impression that he wanted to pull troops from the Middle East (particularly Iraq and Afghanistan) in order to respond to the complaints he was getting from some of his supporters.[13]
Now that he knows that he is going to be out of the White House within about two months, he is thinking of making foreign policy a living hell for Joe Biden by attacking Iran![14] Once again, if that is not diabolical in its metaphysical form, then nothing is.
---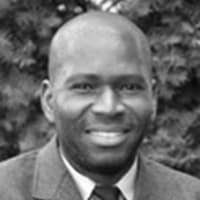 ATTENTION READERS
We See The World From All Sides and Want YOU To Be Fully Informed
In fact, intentional disinformation is a disgraceful scourge in media today. So to assuage any possible errant incorrect information posted herein, we strongly encourage you to seek corroboration from other non-VT sources before forming an educated opinion.
About VT
-
Policies & Disclosures
-
Comment Policy
Due to the nature of uncensored content posted by VT's fully independent international writers, VT cannot guarantee absolute validity. All content is owned by the author exclusively. Expressed opinions are NOT necessarily the views of VT, other authors, affiliates, advertisers, sponsors, partners, or technicians. Some content may be satirical in nature. All images are the full responsibility of the article author and NOT VT.