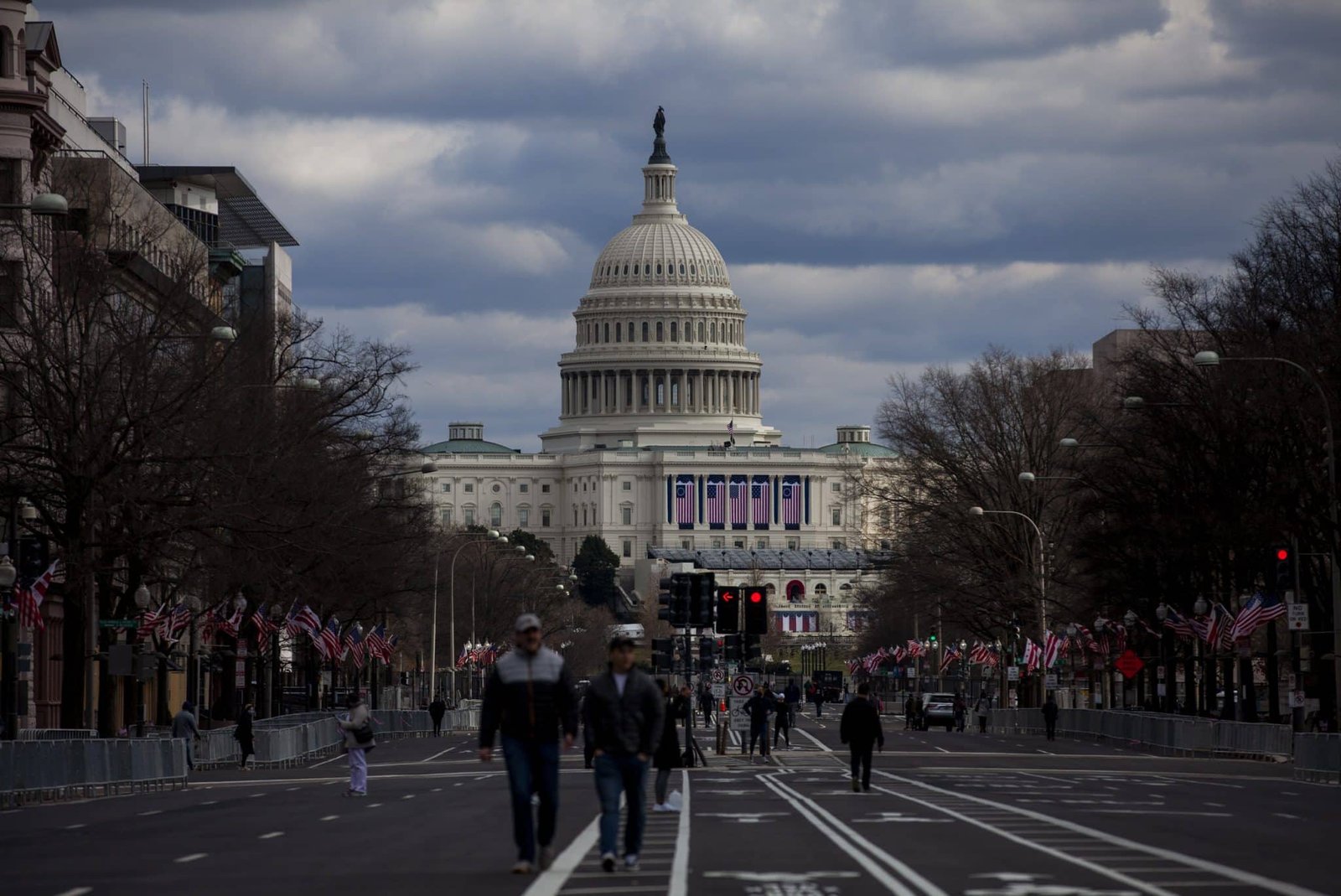 I always try to give an objective view. Much as I would like to report that the Forces of Evil, a.k.a the Democratic Party, are not about to triumph, sadly they are. Joe 'Chinese' Biden will be sworn in as 'President' tomorrow. The Biden regime will never be legitimate, however. The outgoing President won't be there. The large number of troops protecting the shameful ceremony will symbolize the fact that Biden will rule at the point of a gun. Sadly, I doubt that Ashli Babbitt will be the last execution-style slaying.
I've seen one set of numbers showing that President Trump beat Biden by 79 million votes to 68 million, which seems about right. No wonder the FBI, the CIA and the Democrats are nervous. Like dictators everywhere Biden fears the people. Being 'elected' of course doesn't stop him being a dictator – Stalin and Robert Mugabe 'won' elections.
President Trump is right to boycott tomorrow's ceremony, which will be a farce. Joe Biden will be the worst appointment since Biggus Dickus, no offense intended. I am aware of course that Biggus Dickus is a fictional character (from Monty Python's hilarious Life of Brian), but you get the point. (I was going to say since the late Emperor Caligula, a ruler so bad with respect that he could have been a European Commissioner, appointed his horse Incitatus as consul, but I have some doubt that Suetonius got that episode right).
Tomorrow's swearing-in won't be the end of the story by a long, long chalk, so long a chalk in fact you could reach the blackboard from the back of the classroom with it. There's bound to be litigation over betting on the election, either from punters like myself who put money on President Trump in good faith, or where defrauded betting companies refuse to pay out. I repeat that no betting company is obliged to pay out on a rigged election.
I suspect that some of the lawsuits will continue after the election. There's also no reason why legislatures in the states where counts were rigged could not continue with inquiries into the fraud. I think it's highly unlikely that President Trump will be charged with anything. Quite apart from the fact that he hasn't actually committed any offense his defense team would be able to introduce evidence that the election was stolen from him and the Republican Party.
There are a lot of corrupt election officials out there however who have committed crimes and could be looking at serious jail time. The controversy over the 2020 election will roll on for decades. The truth will out, hopefully sooner than over the Reichstag Fire, another stunt by German intelligence.
Assuming that a way can somehow be found to conduct a free and fair election by 2022 the mid-terms could prove interesting. I suspect the Democrats face a melt-down – Western electorates do not like corrupt political parties who involve themselves in election fraud. It's not just those who voted for Donald Trump who will never forgive the Democrats or the CIA for this fraud. As word spreads about the Correa Group's role in Frankfurt and Biden's deals with the ChiComs anger will grow at both Germany and China. Rigging the election was a desperate move.
The rigging of the '75 referendum vote in Britain was suspected at the time, although I think that I was the first to explain precisely how it was done (in my book Spyhunter). Although the MSM suppressed truth the authorities in Britain were never quite trusted to the same degree again, even though the rigging was supervised by a German agent, the notorious pedophile Sir John Hunt.
The silly impeachment
This latest impeachment of President Trump is even sillier than the first. Congress ceases to have jurisdiction as of 1200 EST tomorrow. Even the Democrats seem to be slowly grasping the point.
There may be another reason for their slowdown. Arturo D'Elia in Italy, former head of IT at Leonardo SpA, has sworn an affidavit confirming Italy's role in the election fraud. It looks as though the Italian government were in on the fraud, which would not be surprising, given that Italy is essentially a German client state. D'Elia also confirms the link to Frankfurt, where the servers were.
Nashville
I've not yet commented on the Christmas Day bombing in Nashville, Tennessee, officially blamed on one Anthony Quinn Warner, but it seems to have been linked to the rigging of the Senate run-off elections in Georgia. I note that the campervan in question was parked outside the local AT&T facility. I doubt that was done by accident.
The only people saying that Warner was into bomb-making have either received psychiatric treatment or are US Attorneys, or both. I'm also puzzled by the suggestion that Warner blew himself up.
I was admittedly gently sozzled at the time, since I'd had my Christmas lunch, accompanied by a nice reisling and brandy (not to mention the brandy on my Christmas pud), but when I first heard the reports I was under the impression that the vehicle had been abandoned.
Why have a recorded broadcast warning folk to stay away? And why not change the music? (Downtown is a great song, but if I were about to blow myself up, along with my campervan, I'd probably go for a selection, with maybe some James Taylor, a bit of Springsteen and a selection from the great composers, such as Beethoven, Mozart and Meatloaf.)
I'm aware that the US Attorney is saying that Warner was in the vehicle, but that is largely confirmation that he wasn't, with respect. I am sure that there are some honest US Attorneys, although I couldn't name any, just as I am sure that there were some nice Nazis, but the Department of Justice is corrupt, no offense intended. These are the guys after all who, absurdly, have claimed that PanAm 103 was the work of Libyan intelligence. (Try Iran and the DVD, with senior DVD agent George Bush Senior, who was taking a percentage from heroin being regularly smuggled into the States on that flight, playing a key role.)
Such is the level of corruption in the Injustice, sorry Justice, Department, that it would be wise to assume that any statement by a US Attorney is a lie, unless and until the contrary is proved. It's a bit like confronting a Nazi – he or she might be nice, but you would be wise to assume not.
Georgia and Tennessee share a border, albeit not a particularly long one. I'm not 100% convinced and I need to know more, but my sense is that the explosion was linked to the rigging of the Senate votes in Georgia. I'm pretty sure it wasn't an expression of disgust by Warner at his latest utility bill, partly of course because AT&T's charges are so reasonable. (I used to have one of their cellphones.)
The Navalny arrest
Alexei 'von' Navalny, the crank who thinks that that nice man President Putin is corrupt (as if!) was very properly arrested on Sunday on his return to Russia from Germany. It's good to see the Russians enforcing the Rule of Law in Russia.
Navalny has twice been very properly convicted of embezzlement. I'm aware of course that the European Court of Human Rights in Strasbourg managed to persuade themselves that neither trial was fair, but this is the same court which ruled that my indecent images trial was fair, even though I was denied the right to cross-examine crucial witnesses from SanDisk and Dell. The ECHR, no offense intended, wouldn't know the difference between a fair trial and a hearing before Judge Freisler in the German People's Court (Volksgerichtshof), and he was worse than a District Judge at Westminster Mags, no offense intended.
I have no doubt that Navalny was poisoned – I don't think the meal service from Tomsk to Moscow is that bad! I am quite sure that it wasn't novichok however, one clue being that he survived. When you work for the Germans you are expendable.
Even our community partner Adolf Hitler was viewed as expendable by the Abwehr by 1939. You should always look behind you – like Count Lippe in Thunderball you never know when there's a woman even meaner than Nancy Pelosi, no offense intended, chasing you down in a missile-equipped BSA Lightning.
Bellingpussy, sorry Bellingcat, a HARPS (Hysterial Anti-Russian Propaganda Site), are banging on about the FSB having kept Navalny under surveillance, but if as I suspect he's on the DVD's payroll they would have had every reason to. They're not as sloppy as the FBI, and are much nicer. (I've never had an FBI driver!)
The Russian federal government is nowhere near as corrupt as the American federal government. Russian elections are also much fairer. Vladimir Putin is Russia's elected President. He doesn't do state-sponsored assassinations (Jeffrey Epstein would have been much safer in a Russian prison).
The Assange extradition
As I predicted the UK/US Special Relationship is going into abeyance. One sign of that is the refusal of a judge to extradite Wikileaks founder Julian Assange. Although the stated rationale was that he might top himself in an American prison the real rationale is likely be to a collapse in confidence in US federal justice, not helped by the brutal slaying in a federal facility of Jeffrey Epstein.
I'm hearing whispers this evening of a big intel dump by Wikileaks and rumors of a presidential pardon for Julian, but we'll have to wait and see. There was also a rumor that Joe Biden was going to be arrested!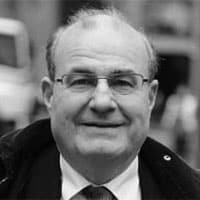 Michael Shrimpton was a barrister from his call to the Bar in London in 1983 until being disbarred in 2019 over a fraudulently obtained conviction. He is a specialist in National Security and Constitutional Law, Strategic Intelligence and Counter-terrorism. He is a former Adjunct Professor of Intelligence Studies at the American Military University.
Read Articles from Michael Shrimpton;
ATTENTION READERS
We See The World From All Sides and Want YOU To Be Fully Informed
In fact, intentional disinformation is a disgraceful scourge in media today. So to assuage any possible errant incorrect information posted herein, we strongly encourage you to seek corroboration from other non-VT sources before forming an educated opinion.
About VT
-
Policies & Disclosures
-
Comment Policy
Due to the nature of uncensored content posted by VT's fully independent international writers, VT cannot guarantee absolute validity. All content is owned by the author exclusively. Expressed opinions are NOT necessarily the views of VT, other authors, affiliates, advertisers, sponsors, partners, or technicians. Some content may be satirical in nature. All images are the full responsibility of the article author and NOT VT.