Coup funding is traced to mainstream GOP, not Trump. The cover story of Alex Jones falls apart as we find top level GOP operative Caroline Wren of GOPAC (Gingrich) placed in control of events on January 6 by GOP funder and Publix heiress Julia Fancelli (Jenkins)
[ Editor's Note: We now know the coup was funded, not through Trump extremists, but through GOPAC and Lindsey Graham, meaning Trump is the "fall guy" for what was a GOP attempt to overthrow the government and retain power for their masters and to blame it on Donald Trump. Who would have believed….
As usual with most of these major events, step number one is 'who benefits'. That will seem obvious to most, that it was Trump…but it was not. He is a more colorful puppet than we are used to seeing, but certainly disposable.
A professional operation, which the Capitol attack was, always has replacement puppets lined up and even a pony league for up and comers. Sen Josh Hawley is of course at the head of the pack and Marjorie Green is tasked with keeping the Trumpers alive and well in Georgia to try to take it back.
But what VT has found is that it is the heart of the GOP, not the Proud Boys, Oath Keepers and Three Percenters. The latter three groups are all cannon fodder, the domestic version of the throw away jihadis the US has been using for regime overthrow in the Mideast, admitted to by the ex-PM of Qatar on the Charlie Rose show.
What is the purpose? It's simple. The Repubs seeing the slow moving lava mountain of the population shift which will eventually shift the country to permanent Democratic political control. It does not require being a genius to see the demographics.
Following the money is a task we have performed on many occasions. And when you can't find it, that means only an Intel agency, or multiples, was behind something.
In this case, political money laundering is an age old and low risk tool that has been used forever, albeit with more and more sophistication. So it is 'fish or cut bait' time for the public. We know now what the bad guys did, and what they want to do, so all that remains is what are we going to do about it.
As for our security orgs like the DoJ, the FBI and CIA, they are certainly well clued into all of this, and will do or not do based on the relative risks of such actions, which could be substantial for mistakes made, or the ramifications from actions that should have been taken that were not.
And last, we are now at the point where we are suspicious of the two Capitol policemen 'suicides'. Why? There has been zero news follow up, or a show of interest by any official as to why. That screams of a news stand down to us, especially in a place like DC.
We are not trying to be trouble makers here. I have editorialized a number of times that good intelligence work always follows a dual path of looking at and analyzing what is visible, which rookies and do, followed by the harder part of looking for what should be visible but is missing.
VT readers are well versed on our record of pulling that string and the rewards and punishments that can bring. And we expect the same with the Capitol attack investigation… Jim W. Dean ]
*
VT: Right after the coup began on January 6, we were told Alex Jones raised $500k from his viewers to fund the "not so peaceful" demonstration.  But Jones name soon disappeared and now we know why.  The heiress to Publix Supermarkets, now in a scandal over Florida's "whites only" vaccine distribution, Julia Ainsley Jenkins Fancelli, put up the cash.
That story is a strange one as the powerful Jenkins clan of Lakeland, Florida is invisible though has a strange history. We begin with this from TampaBay.com:
Publix heiress Julie Jenkins Fancelli provided the "lion's share" of funding for the Washington Ellipse rally preceding the Jan. 6 Capitol insurrection, the Wall Street Journal reported Saturday.
Fancelli reached out to far right host Alex Jones about helping fund a Jan. 6 event and ultimately contributed $300,000 to the rally through a former fundraising representative for the Trump 2020 campaign. The money helped pay for the majority of the $500,000 rally where former president Donald Trump spoke, preceding the Capitol riots, the Journal found. Fancelli did not respond to the newspaper's multiple requests for comment.
The Wall Street Journal also reported that Fancelli picked Trump campaign fundraiser Caroline Wren to coordinate funding for the Jan. 6 rally. Wren was listed as "VIP Coordinator" in the event's permit and played a major role in organizing it.
Fancelli is the daughter of Publix founder George W. Jenkins, who died in 1996.
According to the Miami New Times, Fancelli and her two children contributed to federal maximum amount of money to Trump's reelection campaign in 2019, contributing around $171,000 to Trump Victory. The Wall Street Journal reported she gave more than $980,000 to an account for both the Republican Party and Trump's campaign in the 2020 election cycle.
Caroline Wren, who lists her specialty as "intelligence collecting,"  was, according to Linkdin, "Finance Director" for Senator Lindsey Graham.  Today you will learn about some of the people who almost took down the United States.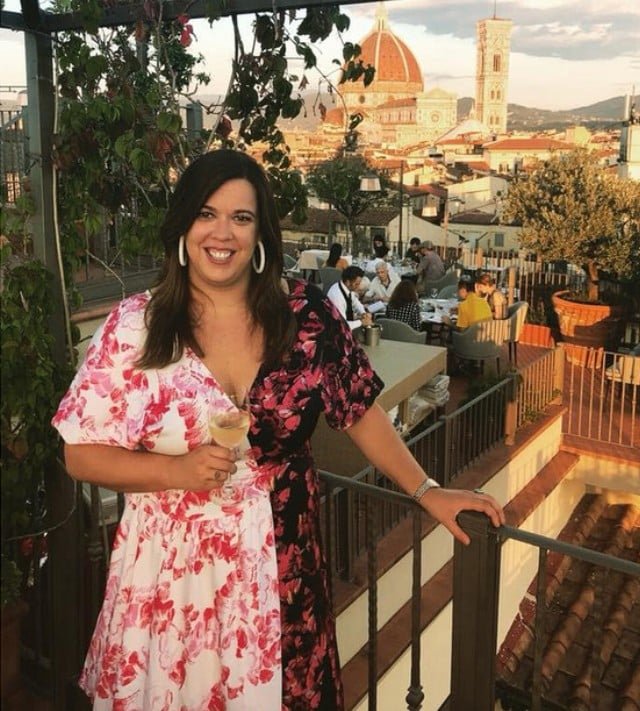 She was also finance director of GoPac, which laundered billions into GOP races from offshore sources.
Finance Director
Finance Director for Senator Lindsey Graham's (R-SC) Re-Election Campaign.
 Oversaw the record setting fundraising efforts including $13.8 million raised for Lindsey Graham for Senate which is the most money raised by any candidate in South Carolina history in a single cycle
 Planned and managed all in-state, national, direct mail and online fundraising
 Created and executed the finance plan by tracking progress of direct mail, events, and consultants' efforts, managing the donor house file and ensuring the finance team was updated biweekly on the progress
 Managed and communicated daily with finance consultants to execute the campaign finance strategy and fundraising tactics
 Staffed events, meetings and call time with Senator Graham providing background information on donors, policies, and companies
 Planned and executed over 250 fundraising events including a fundraiser with over 1,200 attendees
Behind this all is the Jenkins/Fancelli family of Lakeland, Florida.  No photos exist of Julia, who is alleged, according to the Wall Street Journal, of working with Alex Jones to fund the coup.
Even more curious, the Florida GOP's Trump brigade gave Publix Supermarkets, where the funding came from that paid for the DC violence, exclusive control of COVID vaccine distribution though Publix only covers mostly WHITE areas of Florida according to the South Florida Sun Sentinel:
So that's interesting. The largesse of Publix heiress Julie Jenkins Fancelli and the large mouth of Alex Jones helped bring about the infamous Jan. 6 rally.

Now Publix controls distribution of COVID vaccines in Florida.

Cozy.
https://t.co/cgCPtu4k2u

— Peabody still has many questions (@PeabodyA) January 30, 2021
Her son, Gregory is a figure in local politics and their listed modest home was photographed by Google Streets but the overhead version shows two security cars in front of the driveway.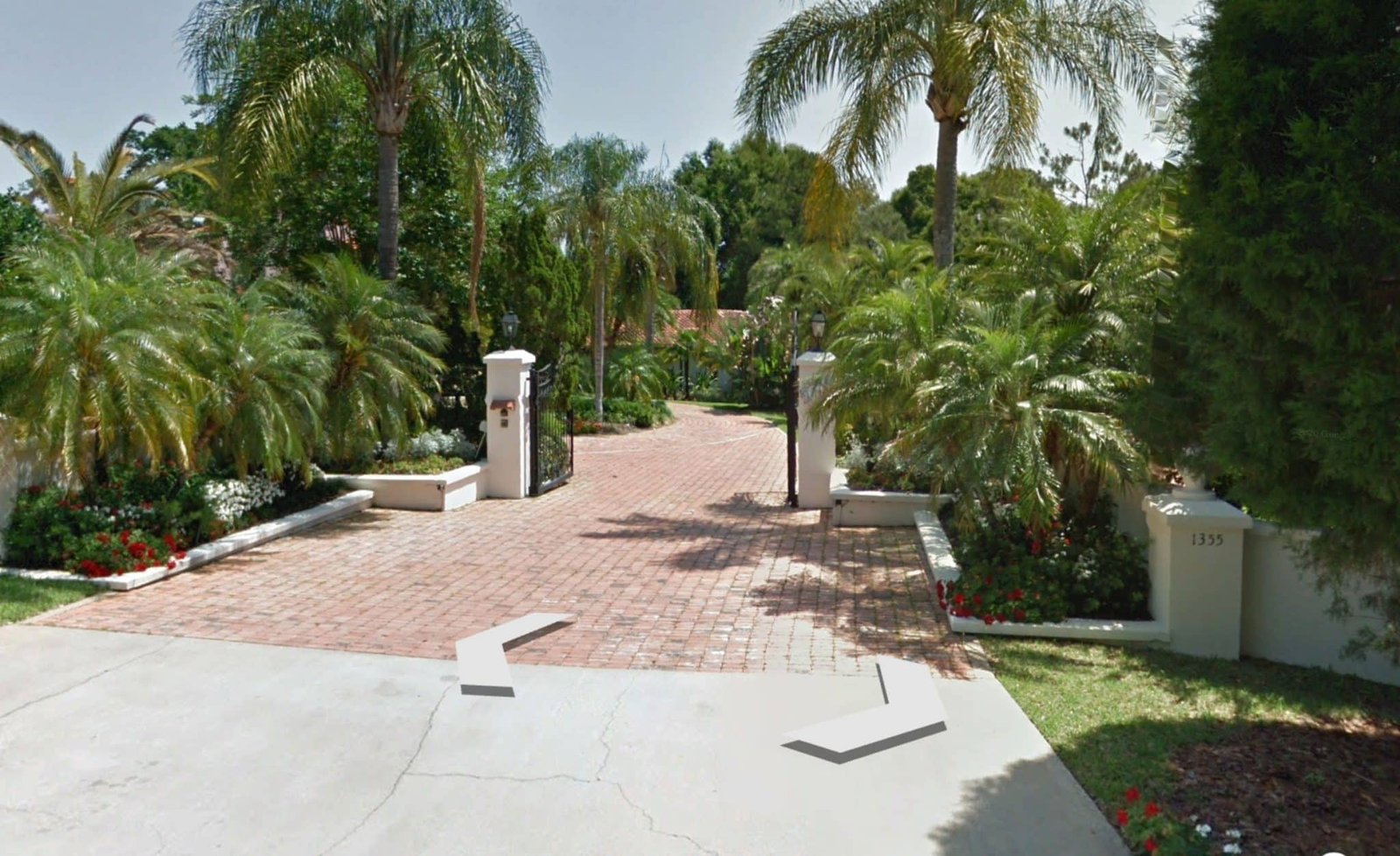 There is, however, this extremely strange story where the Jenkin's family silver is stolen and then the thief executes a prominent local political family in another "break in."  https://www.orlandosentinel.com/news/breaking-news/os-ne-burglary-publix-heiress-home-lake-morton-killings-20201209-aqbggednkrelfj73omxnj24ui4-story.html
The victims:
Who is this person?
What we also note is that the My Pillow Guy is getting squashed while he didn't give a cent to the coup and the Publix Supermarket Jenkin's of Lakeland Florida, seemingly, according to the WSJ story, have history with Alex Jones, a wild conspiracy theorist, or is most likely paid to play one on TV (according to court transcripts).
The rally where Trump incited the attack of US Capitol was funded by top Trump donor Publix Super Markets Inc. heiress Julie Jenkins Fancelli & radio host Alex Jones.

— 🖤🦋Rowan Moon🦋🖤 (@oXxRowanxXo) January 30, 2021
There is no way to not tie the Jenkins/Fancelli family and Publix Supermarkets to the violence at the Capitol.  Publix is scandal ridden with a long history of discrimination complaints:
https://www.huffpost.com/entry/publix-coalition-of-immokalee-workers_b_1905690
https://www.miaminewtimes.com/news/five-stories-of-publix-anti-gay-accusations-10051384
https://www.nbcnews.com/news/us-news/publix-supermarkets-won-t-allow-black-lives-matter-garb-responds-n1231278
https://www.miaminewtimes.com/news/publix-jenkins-family-heirs-are-donating-to-trumps-2020-campaign-11238481
But it is clear that Publix and the Jenkin's fund a powerful media cleansing campaign.  Try finding photos of the Julia Ainsley Fancelli (Jenkins), accused funder of the January 6 violence in Washington….from Raw Story…
#Publix heiress Julie Jenkins Fancelli reached out to Alex Jones and provided the "lion's share" of funding for the Washington Ellipse rally preceding the #Jan6 Capitol insurrection. https://t.co/h7YhCv0ekG

— KBK📎 (@Kempo50) January 30, 2021
Raw Story: According to an exclusive report from the Wall Street Journal, a substantial amount of money that went to putting on the "Stop the Steal" rally on January 6th that turned into a riot at the U.S. Capitol came from a top Trump donor who funneled money through Infowars host Alex Jones.
According to the report, "Mr. Jones personally pledged more than $50,000 in seed money for a planned Jan. 6 event in exchange for a guaranteed "top speaking slot of his choice," according to a funding document outlining a deal between his company and an early organizer for the event"
The report adds, "Mr. Jones also helped arrange for Julie Jenkins Fancelli, a prominent donor to the Trump campaign and heiress to the Publix Super Markets Inc. chain, to commit about $300,000 through a top fundraising official for former President Trump's 2020 campaign, according to organizers. Her money paid for the lion's share of the roughly $500,000 rally at the Ellipse where Mr. Trump spoke."
The Journal adds that Jenkins Fancelli is a major donor to the GOP, stating she contributed "more than $980,000 in the 2020 election cycle to a joint account for the Trump campaign and Republican Party
ATTENTION READERS
We See The World From All Sides and Want YOU To Be Fully Informed
In fact, intentional disinformation is a disgraceful scourge in media today. So to assuage any possible errant incorrect information posted herein, we strongly encourage you to seek corroboration from other non-VT sources before forming an educated opinion.
About VT
-
Policies & Disclosures
-
Comment Policy
Due to the nature of uncensored content posted by VT's fully independent international writers, VT cannot guarantee absolute validity. All content is owned by the author exclusively. Expressed opinions are NOT necessarily the views of VT, other authors, affiliates, advertisers, sponsors, partners, or technicians. Some content may be satirical in nature. All images are the full responsibility of the article author and NOT VT.