Robert Kagan was and still is confused. A few years ago, he was asking American parents to send their sons and daughters to die for Israel in Syria. He said then: "so again America will have to take the lead, provide the troops, supply the bulk of the air power and pull together those willing and able to join the effort…. In addition, a further 10,000 to 20,000 U.S. troops would be required to uproot Islamic State from the haven it has created in Syria and to help local forces uproot it in Iraq."[1]
Translation: naïve Americans, please send your precious sons and daughters to die for the state of Israel. Forget about Iraq, Afghanistan, and Libya. Forget about the 360,000 veterans who "may have brain injuries."[2] According Kagan's logic here, heartlessness is a prerequisite in Neoconservative circles. As Ron Paul adequately put it back in 2013:
"The neo-con ideology promotes endless war, but neo-cons fight their battles with the blood of others. From the comfortable, subsidized offices of magazines like the Weekly Standard, the neo-conservatives urge the United States to engage in endless war – to be fought by the victims of the 'poverty draft' from states where there are few jobs.
"Ironically, these young people cannot find more productive work because the Federal Reserve's endless money printing to keep the war machine turning has destroyed our economy. The six trillion dollars that will be spent on the Iraq war are merely pieces of printed paper that further erode the dollar's purchasing power now and well into the future. It is the inflation tax, which is the most regressive and cruel of all."
If you think that Ron Paul is wrong here, then let me remind you of the words of the late Rabbi Ovadiah Yosef:
"Goyim (gentiles, non-Jews) were born only to serve us. Without that, they have no place in the world – only to serve the People of Israel. Why are gentiles needed? They will work, they will plow, they will reap. We will sit like an effendi and eat. That is why gentiles were created."[3]
Making peace with Arabs? Yosef told us that it is nonnegotiable. "How can you make peace with a snake?," he said.[4]
How does one respond to such a racist and bigoted ideology? Here is Jewish writer Martin Peretz of the New Republic at his best:
"Of course, there is a difference between these extremist Jews and jihadist fanatics. One doesn't kill: the other does."[5]
So, it is all right for Yosef to espouse racist ideology, as long as he doesn't kill.
Kagan is not finished. He has more lies and fabrications to tell:
"At the same time, an internationally negotiated and blessed process of transition in Syria should take place, ushering the bloodstained Mr. Assad from power and establishing a new provisional government to hold nationwide elections."[7]
What is this man really talking about here? Syria had a fair election and Assad, as we have repeatedly pointed out, won by a landslide! What other elections he is talking about here? The Jewish way of war in the region? Indeed:
"The heretofore immovable Mr. Assad would face an entirely new set of military facts on the ground, with the Syrian opposition now backed by U.S. forces and air power, the Syrian air force grounded and Russian bombing halted.
"Throughout the transition period, and probably beyond even the first rounds of elections, an international peacekeeping force—made up of French, Turkish, American and other NATO forces as well as Arab troops—would have to remain in Syria until a reasonable level of stability, security and inter-sectarian trust was achieved."[6]
Kagan, whose entire family has helped propagate the Neoconservative ideology,[7] asks, "Is such a plan so unthinkable?"[8]
I've got bad news for Kagan: the plan is not only unthinkable but essentially Talmudic. In his book Of Paradise and Power: America and Europe in the New World Order, Kagan promotes the diabolical view that "true security and the defense and promotion of a liberal order still depend on the possession and use of military might."[9]
So, what has Kagan been up to these days? Well, he has recently written an article again perpetuating the Neocon lie that the wars in Iraq and Afghanistan were "relatively low cost."[10] If that is not diabolical, then nothing is. The war in Iraq alone will cost America at least six trillion dollars, and to Kagan, this is "relatively low." In other words, Kagan and his minions are will to bring America down if it means that the Neocon dream of heaven on earth has to be realized.
These people are dangerous to society and much of the world. This is one reason why they should not have political power at all.
---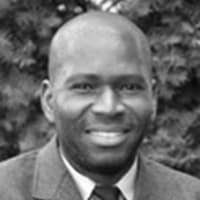 ATTENTION READERS
We See The World From All Sides and Want YOU To Be Fully Informed
In fact, intentional disinformation is a disgraceful scourge in media today. So to assuage any possible errant incorrect information posted herein, we strongly encourage you to seek corroboration from other non-VT sources before forming an educated opinion.
About VT
-
Policies & Disclosures
-
Comment Policy
Due to the nature of uncensored content posted by VT's fully independent international writers, VT cannot guarantee absolute validity. All content is owned by the author exclusively. Expressed opinions are NOT necessarily the views of VT, other authors, affiliates, advertisers, sponsors, partners, or technicians. Some content may be satirical in nature. All images are the full responsibility of the article author and NOT VT.