VT: This video debunks all official theories of 9/11 and does it better than anyone else.  Watch it all, Trump lays it out and, as had been so often the case, only Trump will tell the truth and for one reason, he just doesn't give a shit.  From VT:
Architects and engineers say planes don't knock down skyscrapers.  Nuclear physicists say only atomic bombs can turn out this kind of heat and damage. The real investigators who were silenced by a grand jury and a wealth of threats said it was a conspiracy and named lots of names, some expected, some not.
https://veteranstoday.com/2020/11/01/the-secret-history-of-9-11/
The assertions made by those who annotated this video are, of course, childish.  We accept that.  VT long ago "solved" 9/11, beginning with the FBI leak, and then with Khalezov followed by Pommer and Prager's work.
https://veteranstoday.com/2020/12/30/breathtaking-solving-nuclear-9-11-the-pommer-report/
Where was this guy later?  What about his promises to look into 9/11?  Then the sorry crap with QAnon and what is obvious, the 15 years after 9/11 did something horrible to Donald Trump.  We aren't saying he was an angel, even back then, but he wasn't a driveling idiot like he is today.
He did the same thing for Beirut, citing it to be a nuclear attack as well and the press quickly moved on though Trump not only made the statement but attributed it to the highest Pentagon sources, which we were able to confirm as well.
Trump was asked why he called it an attack and not an accident, especially since Lebanese officials say they have not determined the cause of the explosion. He told reporters at the White House: "It would seem like it based on the explosion. I met with some of our great generals and they just seem to feel that it was. This was not a — some kind of a manufacturing explosion type of a event. … They seem to think it was a attack. It was a bomb of some kind, yes."
This is the Donald Trump we missed, one we saw very seldom during his 4 years of temper tantrums, one who could have made a difference.  Do note that Trump shut up a day later when Netanyahu called him and closed him down.  Trump is a coward.
He was a coward over 9/11 as well, same call, same guy, "we did it and you keep your fucking mouth shut."
When we look at Beirut, we can look at that other "stable genius," VT's own.  We know Trump and the Pentagon saw this video as well and used it at briefings:
As the Beirut coverup went into motion, CNN edited a real missile video of Beirut, one of several, cutting out the missiles and replacing those frames with duplicates, and then used these childishly doctored video's to sell their story.
Slam dunk proof, however, comes from a simple label:
Yes, you can make fertilizer explode, once you have thoroughly and painstakingly mixed it into an ANFO blend and set large TNT triggers to it.  It won't blow a 60 foot deep 500 plus foot wide hole in solid rock (under water), only nukes do that.
Today, we see Lebanon in total collapse, brought on by a cascade of carefully orchestrated events that began with the destruction of their food port by an Israeli nuke, one that Israel openly bragged about in advance, and later used their infinite muscle to shut down the press and even Trump and the Pentagon.
Trump hated the Pentagon because they are even bigger cowards than he is.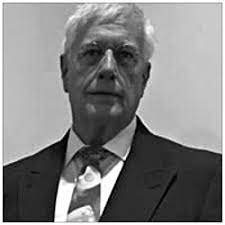 Gordon Duff posted articles on VT from 2008 to 2022. He is a Marine combat veteran of the Vietnam War. A disabled veteran, he worked on veterans and POW issues for decades.
Gordon is an accredited diplomat and is generally accepted as one of the top global intelligence specialists. He manages the world's largest private intelligence organization and regularly consults with governments challenged by security issues.
Duff has traveled extensively, is published around the world, and is a regular guest on TV and radio in more than "several" countries. He is also a trained chef, wine enthusiast, avid motorcyclist, and gunsmith specializing in historical weapons and restoration. Business experience and interests are in energy and defense technology.
ATTENTION READERS
We See The World From All Sides and Want YOU To Be Fully Informed
In fact, intentional disinformation is a disgraceful scourge in media today. So to assuage any possible errant incorrect information posted herein, we strongly encourage you to seek corroboration from other non-VT sources before forming an educated opinion.
About VT
-
Policies & Disclosures
-
Comment Policy
Due to the nature of uncensored content posted by VT's fully independent international writers, VT cannot guarantee absolute validity. All content is owned by the author exclusively. Expressed opinions are NOT necessarily the views of VT, other authors, affiliates, advertisers, sponsors, partners, or technicians. Some content may be satirical in nature. All images are the full responsibility of the article author and NOT VT.