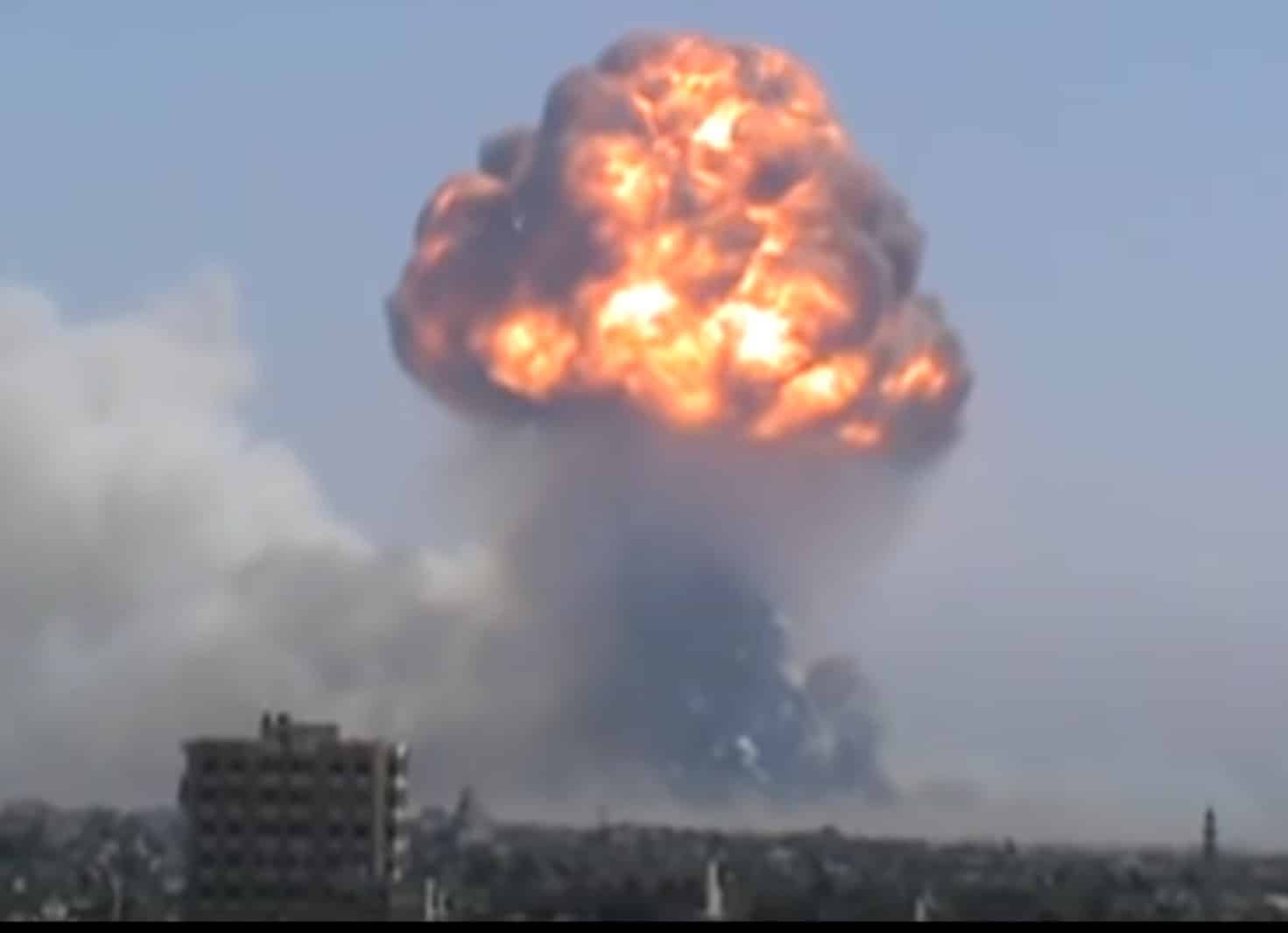 Efforts to revive the dormant 2015 Iran nuclear agreement are currently underway, even as Israel and Iran, its arch enemy, clash periodically in a shadow war that has escalated of late.
The agreement's signatories — Iran, the United States, Russia, China, Britain, France and Germany — convened in Vienna on April 6 to breathe new life into the deal, which is formally known as the Joint Comprehensive Plan of Action. Under its provisions, Iran agreed to curtail its nuclear program in exchange for sanctions relief.
Two working groups have been established to resurrect the agreement. Their respective mandates are two-fold: to bring the United States back into it following its unilateral withdrawal in May 2018 during the presidency of Donald Trump, and to coax Iran back into full compliance. The groups are attempting to create a road map for a synchronized return of both countries to the accord.
The agreement cannot be resuscitated unless Trump's successor, Joe Biden, lifts the crippling economic sanctions the Trump administration imposed or reimposed on Iran, and unless the Iranian government halts its violations of the agreement.
In the past three years, in reaction to the U.S. pullout, Iran has enriched its stockpile of uranium beyond permissible limits and installed advanced centrifuges in its nuclear facilities.
Before these major issues can be seriously addressed, one procedural problem must be resolved. Iran will not negotiate with the United States unless it lift its sanctions. As a first step, the United States demands full Iranian compliance with the agreement.
The international diplomatic campaign to salvage it was dealt a grievous blow when a massive explosion damaged Iran's Natanz uranium enrichment plant on April 11. Several thousand centrifuges were reportedly completely destroyed, apparently compromising Iran's ability to enrich uranium.
It is not the first time the Natanz facility has been attacked. It was initially struck in 2007 in a joint Israeli-U.S. cyberattack during which the Stuxnet virus was inserted into Iranian computers, causing widespread damage. Natanz was also targeted last July, when an explosion shattered some of its centrifuges.
The Israeli media attributed the latest assault on Natanz to the Mossad, Israel's external espionage agency. The United States reportedly warned Israel that the "chatter" about its involvement in the attack could undermine the current talks in Vienna.
Some commentators have speculated that Israel's confrontation with Iran may assist Israeli Prime Minister Benjamin Netanyahu in cobbling together a coalition government following the inconclusive general election in March.
In any event, Iranian Foreign Minister Mohammed Javad Zarif blamed Israel for the blast. "We will take our revenge on the Zionists," he declared.
Two days after the bombing, an Israeli-owned cargo ship sailing under a Bahaman flag, the Hyperion, came under missile fire in the Gulf of Oman and was reported to have sustained light damage. The Hyperion, the third Israeli vessel to be attacked in 2021, was hit after an Iranian intelligence-gathering ship, the Saviz, was damaged in the Red Sea. Iran pointed a finger of blame at Israel after the Israeli chief of staff, General Aviv Kochavi, said that Israel's "actions throughout the Middle East are not hidden from our enemies."
Last month, an Israeli container ship, Lori, was struck by a missile in the Arabian Sea. In February, the Israeli carrier Helios Ray was forced ashore after sustaining damage.
The New York Times reported recently that Israel began attacking Iranian ships in 2019. These vessels were carrying military supplies to Hezbollah and Syria, two of Iran's allies and among Israel's most ardent foes.
This past December, Israel assassinated Mohsen Fakhrizadeh, a key player in Iran's nuclear program. Israel previously killed several Iranian nuclear scientists.
In the wake of the Natanz explosion, Iranian Deputy Foreign Minister Seyed Araghchi vowed that Iran would start enriching uranium to a level of 60 percent, three times the current level, and 30 percent short of weapon-grade fuel. Under the agreement signed nearly six years ago, Iran was permitted to enrich uranium up to 3.6 percent for civilian nuclear power. Until recently, Iran had been enriching uranium at 20 percent.
On April 16, Iran officially announced it had begun enriching its supply of uranium to 60 percent purity. Iranian President Hassan Rouhani boasted that Iran could easily enrich uranium up to 90 percent, but claimed it is not seeking to become a member of the nuclear club.
Neither Israel or the United States believe him.
Netanyahu, who vehemently opposed the nuclear agreement, warned on April 7 that Israel will not be bound by a revitalized accord. As he put it, "I say to our closest friends: a deal with Iran that threatens us with annihilation will not obligate us."
On April 12, Netanyahu reiterated his policy in the presence of U.S. Secretary of Defence Lloyd Austin, the first Biden administration cabinet member to visit Israel. "In the Middle East, there is no threat that is more serious, more dangerous, more pressing than that posed by the fanatical regime in Iran," he said. "My policy is clear — I will never allow Iran to obtain the nuclear capability to carry out its genocidal goal of eliminating Israel."
On April 17, Israeli Foreign Minister Gabi Ashkenazi underscored this point. "We will do whatever it takes to prevent (Iran) from acquiring a nuclear weapon."
The United States shares Israel's view with respect to this issue. But unlike Israel, the Biden administration believes that Israel in particular and the Middle East in general will be better off with a new and improved nuclear agreement.
This fundamental disagreement was noted by The Washington Post in an editorial: "The past week has underlined a sharp divergence in U.S. and Israeli interests. For Israel, permanent conflict with Iran is a given, no detente is conceivable and military attacks that set back the nuclear program for a few months are the best that can be hoped for. The United States, in contrast, succeeded in striking a deal with Tehran that effectively removed the threat that it would produce nuclear weapons for at least a decade."
Specifically, Washington seeks to extend the "sunset" clauses that would allow Iran to resume enrichment work. As well, Washington wants to place a cap on Iran's ballistic missile program, limit Iranian support of Hezbollah and Hamas, and reduce its benign activities in Syria, Lebanon and Iraq.
Iran's position is clear. It will not consider such demands until the United States restores the status quo ante and rejoins the agreement.
These are complex issues that may or may not be resolved.
ATTENTION READERS
We See The World From All Sides and Want YOU To Be Fully Informed
In fact, intentional disinformation is a disgraceful scourge in media today. So to assuage any possible errant incorrect information posted herein, we strongly encourage you to seek corroboration from other non-VT sources before forming an educated opinion.
About VT
-
Policies & Disclosures
-
Comment Policy
Due to the nature of uncensored content posted by VT's fully independent international writers, VT cannot guarantee absolute validity. All content is owned by the author exclusively. Expressed opinions are NOT necessarily the views of VT, other authors, affiliates, advertisers, sponsors, partners, or technicians. Some content may be satirical in nature. All images are the full responsibility of the article author and NOT VT.