This past week we saw the 93rd Academy Awards give the Best Actress Award to Frances McDormand, again, for the 3rd time in her career. This is just one behind the record holder, Katherine Hepburn, who has 4 Oscars. But are these two the greatest of all time?
Well before you read my list below, let me explain how I judged it.
First, it is NOT by how many awards they won. So chill out, Kate Hepburn and Frances McDormand did NOT make my Top 10 but they did make the Top 20. If it was just Oscars, they would be 1 and 2. Instead, I judged these leading ladies by how consistently compelling they are when they appear on the silver screen. It did NOT matter how many movies they did. To me, it's more of how they grab my attention when they act. In other words, when I see their name on the marquis do I immediately want to watch the movie just because of the top-billed actress.
So basically, if a gal grabs my attention so strong that I just want to watch them, well, they get into the running.
Oh, and this is "Hollywood" not Bollywood, Italian, Spanish, German, Mexican, British or Chinese Cinema. So there are amazing international actresses that just don't make it here even though they did some Hollywood work ie… Giulietta Masina. But Marlene Dietrich and Hedy Lamarr, from German/Austrian cinema, did do lots of Hollywood work, so they were considered. And finally, any of the Top 100 actresses could be on a Top 10 list. It's that close. So check out my list and then make you're own. So many greats. Have Fun. Roll 'em!
Here's my TOP 10!
Bette Davis
Joan Crawford
Lana Turner
Judy Garland
Marilyn Monroe
Ginger Rogers
Joan Blondel
Natalie Wood
Olivia de Havilland
Barbara Stanwyck
---
124 Acting Credits
Are you kidding me? Every picture this lady is in, she steals the show. Period! Heck, when she received the Academy Award in 1936 she said the statue's backside looks like her husband. His middle name was Oscar, so she called it "Oscar". And from this point on, the statue was known as "The Oscar". Need any further proof she's the greatest?
Ruth Elizabeth Davis was born April 5, 1908, in Lowell, Massachusetts, to Ruth Augusta (Favor) and Harlow Morrell Davis, a patent attorney. Her parents divorced when she was 10. She and her sister were raised by their mother. Her early interest was dance. To Bette, dancers led a glamorous life, but then she discovered the stage and gave up dancing for acting. To her, it presented much more of a challenge.
Late in 1930, she was hired by Universal, where she made her first film, called Bad Sister (1931). When she arrived in Hollywood, the studio representative who went to meet her train left without her because he could find no one who looked like a movie star. An official at Universal complained she had "as much sex appeal as Slim Summerville" and her performance in "Bad Sister" didn't impress.
In 1932, she signed a seven-year deal with Warner Brothers Pictures. Her first film with them was The Man Who Played God (1932). She became a star after this appearance, known as the actress that could play a variety of very strong and complex roles. More fairly successful movies followed, but it was the role of Mildred Rogers in RKO's Of Human Bondage (1934) that would give Bette major acclaim from the film critics. She had a significant number of write-in votes for the Best Actress Oscar but didn't win. Warner Bros. felt their seven-year deal with Bette was more than justified. They had a genuine star on their hands. With this success under her belt, she began pushing for stronger and more meaningful roles. In 1935, she received her first Oscar for her role in Dangerous (1935) as Joyce Heath.
In 1936, she was suspended without pay for turning down a role that she deemed unworthy of her talent. She went to England, where she had planned to make movies but was stopped by Warner Bros. because she was still under contract with them. They did not want her to work anywhere. Although she sued to get out of her contract, she lost. Still, they began to take her more seriously after that.
Returning after losing her lawsuit, her roles improved dramatically. In 1938, Bette received a second Academy Award win for her work in Jezebel (1938) opposite the soon-to-be-legendary Henry Fonda. The only role she didn't get that she wanted was Scarlett O'Hara in Gone with the Wind (1939). Warners wouldn't loan her to David O. Selznick unless he hired Errol Flynn to play Rhett Butler, which both Selznick and Davis thought was a terrible choice. It was rumored she had numerous affairs, among them George Brent and William Wyler, and she was married four times, three of which ended in divorce. She admitted her career always came first.
Just watch any Bette Davis movie and you notice that she dominates the screen every time, all the time.
Pain in the ass? Yes! But she is the greatest of all time!
---
109 Acting Credits
I hate her! She drives me crazy in every performance. She makes me sad, mad, hateful, spiteful, miserable, happy, etc.. Joan Crawford would be the greatest all-time if there was not a lady named Bette Davis.
She got her start in the silent film era and worked hard during the 1930s to establish herself at MGM. But her huge breakthrough came in 1945's Mildred Pierce. It gave her an opportunity to show her range as an actress, and her performance as a woman driven to give her daughter everything garnered Crawford her first, and only, Oscar for Best Actress.
The following year she appeared with John Garfield in the well-received Humoresque (1946). In 1947, she appeared as Louise Graham in Possessed (1947); again she was nominated for Best Actress from the Academy, but she lost to Loretta Young in The Farmer's Daughter (1947). Crawford continued to choose her roles carefully, and in 1952 she was nominated for a third time, for her depiction of Myra Hudson in Sudden Fear (1952). This time the coveted Oscar went to Shirley Booth, for Come Back, Little Sheba (1952). Crawford's career slowed after that; she appeared in minor roles until 1962 when she and Bette Davis co-starred in What Ever Happened to Baby Jane? (1962). Their longstanding rivalry may have helped fuel their phenomenally vitriolic and well-received performances. (Earlier in their careers, Davis said of Crawford, "She's slept with every male star at MGM except Lassie," and Crawford said of Davis, "I don't hate [her] even though the press wants me to. I resent her. I don't see how she built a career out of a set of mannerisms instead of real acting ability. Take away the pop eyes, the cigarette, and those funny clipped words, and what have you got? She's phony, but I guess the public really likes that".)
Joan was caustic but oh what a screen presence. When Joan is on the screen, your eyes are glued to her. Magnetic indeed.
---
60 Acting Credits
Lana is a sleeper of this Top 10 group. Sweater girl has always been known for her sultry sexy great looks and amazing legs. But once you get past the lust, you realize that every movie she is in, it's Lana time. She dominates always and gives us a compelling performance. In fact, Lana Turner had an acting ability that belied the "Sweater Girl" image MGM thrust upon her, and even many of her directors admitted that they knew she was capable of greatness (check out The Postman Always Rings Twice (1946)). It is epic!
In 1937, Lana entered the movie world, at 17, with small parts in They Won't Forget (1937), The Great Garrick (1937) and A Star Is Born (1937). These films didn't bring her a lot of notoriety, but it was a start. In 1938 she had another small part in Love Finds Andy Hardy (1938) starring Mickey Rooney. It was this film that made young men's hearts all over America flutter at the sight of this alluring and provocative young woman–known as the "Sweater Girl"–and one look at that film could make you understand why: she was one of the most spectacularly beautiful newcomers to grace the screen in years. By the 1940s Lana was firmly entrenched in the film business. She had good roles in such films as Johnny Eager (1941), Somewhere I'll Find You (1942) and Week-End at the Waldorf (1945).
If her career was progressing smoothly, however, her private life was turning into a train wreck, keeping her in the news in a way no one would have wanted.
She once said she wanted to get married and have 7 children. Instead, she was married 7 times and had 1 child. That child actually killed her gangster boyfriend while he was beating Lana. The young lady was acquitted. It was a huge trial dominating the tabloids.
But no matter to me, if Lana is in a movie then I am watching. Period!
---
40 Acting Credits
Dorothy! You're NOT in Kansas anymore. You're a global icon, a world-famous actress. One of the greatest of all time.
The Wizard of Oz (1939) launched the 17-year-old into superstardom and infamy. Just this one movie alone gets her on this list. But she was so much more. Her association with Mickey Rooney gave her traction with the new generations of moviegoers. And her adult ventures ie… Meet Me In St. Louis (1944) created musical classics like "Have Yourself A Very Merry Christmas". Judy was a triple threat. Singing, Dancing, and Acting. Often she'd just do one take and her voice was pitch-perfect.
Francis Gum oh how far you've come from that 14-year-old girl who danced and sang with her sisters; The Gum Sisters. Truly Amazing!
---
33 Acting Credits
If you don't know who Marilyn Monroe is, well, that means you're NOT alive and need to be sent to the morgue for an autopsy of your brain. This is the most famous woman of the 20th century; maybe of all time!
She is consistently voted as the sexiest woman in Hollywood history. But most can't get past that Marilyn is the sexiest woman ever. It clouds judgment and thus her acting is ignored. But really, the Marilyn Monroe character was all an act. Norma Jean played it in the movies and in public creating the biggest buzz in the world. She was mobbed in her time. Thousands waited for her at the airports around the world as she existed a plane. It was insane.
Now remove the "sexy" and you'll see that Marilyn was an amazing actress. Her portrayal of a demented sick baby sitter in 1952's Don't Bother To Knock was absolutely outstanding. Every time Marilyn is on the screen, your eyes are fixed. She was and remains a phenomenon, a woozy, a wazzy. There are just no words to explain Marilyn Monroe.
Even today, 60 years after her passing, she remains an icon, the most famous woman in the world.
100, 200, 300 years from now when all actresses on this list are forgotten, Marilyn will be remembered. She really is immortal. So how could we miss anything she is in. Watch every Marilyn movie and let her entertain you.
Sidenote: I wrote a song about Marilyn called Movie Star, check it out
---
93 Acting Credits
Famous for being Fred Astaire's dancer partner, Ginger was 1000 times more than just his arm candy. Before Astaire and certainly after Astaire, Ginger met all the challenges and played every part imaginable. All world-class. Just watch her in Gold Diggers of 1933 and you'll be super hooked. Then watch anything with her in it and you'll have a great time because Ginger is amazing!
Her first film was in 1929 in A Night in a Dormitory (1930). It was a bit part, but it was a start. Later that year, Ginger appeared, briefly in two more films, A Day of a Man of Affairs (1929) and Campus Sweethearts (1930). For a while, she did both movies and theatre. The following year she began to get better parts in films such as Office Blues (1930) and The Tip-Off (1931). But the movie that enamored her to the public was Gold Diggers of 1933 (1933). She did not have top billing but her beauty and voice were enough to have the public want more. One song she popularized in the film was the now famous, "We're in the Money". Also in 1933, she was in 42nd Street (1933). She suggested using a monocle and this also set her apart. In 1934, she starred with Dick Powell in Twenty Million Sweethearts (1934).
It was a well-received film about the popularity of radio. Ginger's real stardom occurred when she was teamed with Fred Astaire where they were one of the best cinematic couples ever to hit the silver screen. This is where she achieved real stardom. They were first paired in 1933's Flying Down to Rio (1933) and later in 1935's Roberta (1935) and Top Hat (1935). Ginger also appeared in some very good comedies such as Bachelor Mother (1939) and Fifth Avenue Girl (1939) both in 1939. Also that year she appeared with Astaire in The Story of Vernon and Irene Castle (1939). The film made money but was not anywhere successful as they had hoped. After that studio executives at RKO wanted Ginger to strike out on her own. She made several dramatic pictures but it was 1940's Kitty Foyle (1940) that allowed her to shine. Playing a young lady from the wrong side of the tracks, she played the lead role well, so well in fact, that she won an Academy Award for her portrayal. Ginger followed that project with the delightful comedy, Tom, Dick and Harry (1941) the following year. It's a story where she has to choose which of three men she wants to marry. Through the rest of the 1940s and early 1950s, she continued to make movies but not near the caliber before World War II. After Oh, Men! Oh, Women! (1957) in 1957, Ginger didn't appear on the silver screen for seven years. By 1965, she had appeared for the last time in Harlow (1965). Afterward, she appeared on Broadway and other stage plays traveling in Europe, the U.S. and Canada. After 1984, she retired and wrote an autobiography in 1991 entitled, "Ginger, My Story".
---
162 Acting Credits
Did you see the Principal's secretary in Grease (1978)? That was Joan! Yep! By the time newcomers, John Travolta and Olivia Newton-John met her, she had been in the business for 70 years! WOW!
With blonde hair, big blue eyes and a big smile, Joan was usually cast as the wisecracking working girl who was the lead's best friend. Born into vaudeville to a comic named Eddie, Joan was on the stage when she was three years old. For years, she toured the circuit with her parents and joined a stock company when she was 17. She made her New York debut with the Ziegfeld Follies and appeared in several Broadway productions.
She was starring with James Cagney on Broadway in "Penny Arcade" (1929) when Warner Brothers decided to film the play as Sinners' Holiday (1930). Both Cagney and Joan were given the leads, and the film was a success. She would be teamed with Cagney again in The Public Enemy (1931) and Blonde Crazy (1931) among others. In The Office Wife (1930), she stole the scene when she was dressing for work. While Warner Brothers made Cagney a star, Joan never rose to that level. In gangster movies or musicals, her performances were good enough for second leads, but not first lead.
In the 1930s, she made a career playing gold-diggers and happy-go-lucky girlfriends. She would be paired with Dick Powell in ten musicals during these years, and they were married for ten years. By 1939, Joan had left Warner Brothers to become an independent actress, but by then, the blonde role was being defined by actresses like Veronica Lake. Her work slowed greatly as she went into straight comedy or dramatic roles. Three of her better roles were in Topper Returns (1941), Cry 'Havoc' (1943), and A Tree Grows in Brooklyn (1945).
By the 50s, Joan would garner an Academy Award nomination for The Blue Veil (1951), but her biggest career successes would be on the stage, including a musical version of "A Tree Grows in Brooklyn." In 1957, Joan would again appear on the screen as a drunk in Lizzie (1957) and as a mature companion to Jayne Mansfield in Will Success Spoil Rock Hunter? (1957). While she would appear in a number of television shows during the 50s and 60s, she had the regular role of Winifred on The Real McCoys (1957) during the 1963 season. Her role in the drama The Cincinnati Kid (1965) was well-received, but most of her remaining films would be comedies such as Waterhole #3 (1967) and Support Your Local Gunfighter (1971). Still in demand for TV, she was cast as Lottie on Here Come the Brides (1968) and as Peggy on Banyon (1971).
OMG! Joan was the best happiest lady in all of Hollywood. Her smile just melts anyone within 100 miles. Joan's career was so vast, so big, so huge that pointing you to any single movie would be ridiculous. Just watch every movie she's in and you'll be set. Joan Blondel always took up the screen and made you watch her. She is beyond underrated. She's one of the all-time greats. Period!
---
74 Acting Credits
Oh Natalie, we lost you too early. But we do have the body of work you left us and it's exquisite. From when she was just a child in Miracle On 34th Street or becoming a sexy young adult cabaret stripper in Gypsy, Natalie shined like the huge bright star she was always. Just watch her always. It does NOT matter what movie she's in. She's the star and she will delight you always.
Born Natalia Nikolaevna Zakharenko, she was an American actress of Russian descent. She started her career as a child actress and eventually transitioned into teenage roles, young adult roles, and middle-aged roles. As a teenager, she was nominated for an Academy Award for Best Actress in a Supporting Role, for her role in "Rebel Without A Cause ". As an adult, she was nominated twice for the Academy Award for Best Actress in a Leading Role, for her roles in Splendor in the Grass (1961) and Love with the Proper Stranger (1963). She never won either award. Wood drowned off Catalina Island on November 29, 1981, at age 43.
---
61 Acting Credits
Angelic sweet Olivia kicked the studio system's ass! But before I get into that, do you remember her as Maid Marion in Robin Hood with Errol Flynn? Wow!
In 1939 Warner Bros. loaned her to David O. Selznick for the classic Gone with the Wind (1939). Playing sweet Melanie Hamilton, Olivia received her first nomination for an Academy Award for Best Supporting Actress, only to lose out to one of her co-stars in the film, Hattie McDaniel
In 1941 she played Emmy Brown in Hold Back the Dawn (1941), which resulted in her second Oscar nomination, this time for Best Actress. Again she lost, this time to her sister Joan for her role in Suspicion (1941). After that strong showing, Olivia now demanded better, more substantial roles than the "sweet young thing" slot into which Warners had been fitting her. The studio responded by placing her on a six-month suspension, all of the studios at the time operating under the policy that players were nothing more than property to do with as they saw fit. As if that weren't bad enough, when her contract with Warners was up, she was told that she would have to make up the time lost because of the suspension.
Irate, she sued the studio, and for the length of the court battle, she didn't appear in a single film. The result, however, was worth it. In a landmark decision, the court said not only that Olivia did not have to make up the time, but that all performers were to be limited to a seven-year contract that would include any suspensions handed down. This became known as the "de Havilland decision"; no longer could studios treat their performers as chattel. Returning to screen in 1946, Olivia made up for lost time by appearing in four films, one of which finally won her the Oscar that had so long eluded her. It was To Each His Own (1946), in which she played Josephine Norris to the delight of critics and audiences alike. Olivia was the strongest performer in Hollywood for the balance of the 1940s.
---
107 Acting Credits
Sexy in a darker kind of way, Barbara was always mysterious, her acting superb, career-long, and full of amazing work.
Mostly today Barbara Stanwyck is remembered primarily as the matriarch of the family known as the Barkleys on the TV western The Big Valley (1965), wherein she played Victoria and from the hit drama The Colbys (1985). But she was known to millions of other fans for her movie career, which spanned the period from 1927 until 1964, after which she appeared on television until 1986. It was a career that lasted for 59 years.
Barbara was considered a gem to work with for her serious but easygoing attitude on the set. She worked hard at being an actress, and she never allowed her star quality to go to her head. She was nominated for four Academy Awards, though she never won. She turned in magnificent performances for all the roles she was nominated for, but the "powers that be" always awarded the Oscar to someone else. However, in 1982 she was awarded an honorary Academy Award for "superlative creativity and unique contribution to the art of screen acting."
---
THE NEXT 40 ARE:
Katherine Hepburn
Cicely Tyson
Cate Blanchett
Doris Day
Betty Grable
Shirley Temple
Rosalind Russell
Lauren Bacall
Linda Darnell
Greta Garbo
Elizabeth Taylor
Frances McDormand
Whoopi Goldberg
Jodie Foster
Octavia Spencer
Kathy Bates
Meryl Streep
Helen Mirren
Viola Davis
Emma Thompson
Grace Kelly
Shirly MacLaine
Nicole Kidman
Diane Keaton
Jean Harlow
Kate Winslet
Jane Fonda
Hedy Lamar
Vivian Leigh
Sally Field
Rita Hayworth
Uma Thurman
Charlize Theron
Ingrid Bergman
Debbie Reynolds
Oprah Winfrey
Carrie Fisher
Jane Russell
Halle Berry
Myrna Loy
Honorable mentions:
Catherine Deneuve, Ida Lupino, Angela Lansbury, Scarlett Johannson, Dorothy Dandridge, Ann-Margaret, Faye Dunaway, Lena Horne, Sharon Stone, Hattie McDaniel, Cher, Sigourney Weaver, Geena Davis, Annette Bening, Hillary Swank, Renée Zellweger, Barbara Streisand, Jean Simmons, Salma Hayek, Diana Ross, Ellen Burstyn, Liza Minelli, Jennifer Lawrence, Marlene Dietrich, Mae West, Greer Garson, Sandra Bullock, Carole Lombard, Diane Lane, Naomi Watts, Ava Gardner, Angela Bassett, Cybil Sheperd, Maggie Smith, Mary Astor, Audrey Hepburn, Glenn Close, Shirley Winters, Reese Witherspoon, Marion Cotillard, Deborah Kerr, Julia Roberts, Loretta Young, Julie Andrews, Irene Dunne, Gene Tierney, Helena Bonham Carter, Gwenyth Paltrow, Margaret Sullivan, Tilda Swinton, Jessica Tandy, Anjelica Huston, Joanne Woodward, Bette Midler, Susan Sarandon, Goldie Hawn, Geraldine Page, Sissy Spacek, Jessica Lange, Julianne Moore, Judi Dench, Norma Shearer, Elisabeth Shue, Keira Knightley, Talia Shire, Anne Hathaway, Angelina Jolie, Helen Hayes, Joan Fontaine, Claudette Colbert, Lillian Gish, Julie Christie, Susan Heyward, Mary Pickford, Lucille Ball, Sophia Loren, Leslie Caron, Jennifer Jones, Eleanor Parker, Anne Bancroft, Miriam Hopkins, Gena Rowlands, Lynn Redgrave, Vanessa Redgrave, Michelle Pfeiffer, Penélope Cruz, Michelle Williams, Saoirse Ronan, Olivia Colman, Margot Robbie, Natalie Portman and Loretta Young (suggested by reader)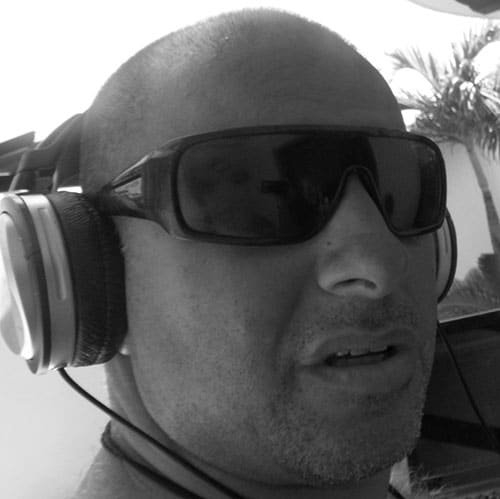 Johnny Punish founded VT in 2004.  After 20 years at the helm, he "retired" from the daily operations in late 2023 passing the ball over to the new owner of VT, Chief Justin Time.   He now writes for VT as "Writer Emeritus".  He is also a global citizen eco-activist, visionary, musician, artist, entertainer, businessman, investor, life coach, podcast host, and syndicated columnist.  
Punish is an ethnically cleansed Palestinian-American whose maternal family was evicted from their home in Haifa, Palestine in 1948 by Irgun; a Euro-Zionist Settler Terrorist Group.  The family became part of the over 1,000,000 Palestinians who are Al-Nakba refugees (The Catastrophe).  The family fled to Beirut Lebanon for 13 years eventually emigrating to the USA in 1961 via a Brasilian passport obtained by his Palestinian Brasilian-born grandmother (In the early 1900s, the family was sent to Sao Paolo Brasil as guest workers in the mining industry.  Punish's father is Italian-American from New York City.  Punish's paternal great-grandparents emigrated to the USA from Naples Italy and Marineo in Sicily in the 1890s.  Punish was born in the Bronx, New York in 1963.
Punish was educated at the University of Nevada Las Vegas (1980-81) and California State University Fullerton (1981-1984) with studies in accounting and business. Before the "internets" had been invented, he owned and ran (5) national newspapers in the United States of America from 1987-1998.  From 2004 to 2023, he owned and managed VT Foreign Policy retiring at the end of 2023.
Punish is also a recording artist.  He has over 100 original songs written. He records and produces music. A member of ASCAP, Punish has several songs placed in feature films. His music is promoted worldwide and played on all digital networks and net radio.
He is also the founder and owner of  Global Thinkers, a freedom media that helps free thinkers create real wealth.
Resources: Facebook –  YouTube – Apple Music – SoundCloud – Spotify –  X (Twitter)
Read Johnny's Full Bio at JohnnyPunish.com >>>
ATTENTION READERS
We See The World From All Sides and Want YOU To Be Fully Informed
In fact, intentional disinformation is a disgraceful scourge in media today. So to assuage any possible errant incorrect information posted herein, we strongly encourage you to seek corroboration from other non-VT sources before forming an educated opinion.
About VT
-
Policies & Disclosures
-
Comment Policy
Due to the nature of uncensored content posted by VT's fully independent international writers, VT cannot guarantee absolute validity. All content is owned by the author exclusively. Expressed opinions are NOT necessarily the views of VT, other authors, affiliates, advertisers, sponsors, partners, or technicians. Some content may be satirical in nature. All images are the full responsibility of the article author and NOT VT.