'Trail of blood in Germany!' Ministry releases staggering figures on far-right crime rate
[ Editor's Note: Color me surprised! I had no idea that Germany would have a terror wave on this scale, over 23,000 cases in 2020. Calling this a far-right Terror War would not be an exaggeration.
What a coincidence that Germany is calling this its major threat when US Intel branches are coming out of the closet to claim the same in the US, but taking a pass on explaining how this exploded during the Trump administration with little warning to the general public. What's up wid dat?
The victims are primarily refugees and black Germans, the former stoked by the government's part in its open door policy to bring so many in without a public airing to justify the necessity.
By that I am not being cold hearted, as many more refugees can be supported at a far less cost inside their own countries versus bringing them into their respective countries in numbers so large as to stimulate a backlash.
The guilt for this situation extends beyond the hoodlums. The number has continued at this high level in efficient Germany and with major acknowledgement of the government accepting any blame for its own part in stoking the controversy.
One example I remember was to lower the visibility of the open door refugee program, with government sticking refugees out into small villages where the locals were burdened with providing for them via their own resources.
In effect the government was 'dumping' them into the countryside so their visibility would be lower with less press coverage, versus large numbers of them in the larger cities. This of course was not a solution, but sweeping the failed refugee program under the countryside rug.
Has the government figured out that its policies have contributed to this mess, and accepted any responsibility, or has it remained in denial as a more comfortable way of dealing with it? Hence German citizens have been forced to form their own victims group, the VBRG … Jim W. Dean ]

Jim's Editor's Notes are solely crowdfunded via PayPal
Jim's work includes research, field trips, Heritage TV Legacy archiving & more. Thanks for helping. Click to donate >>
First published … May 04, 2021
The rate of crimes committed by far-right extremists in post-war Germany registered its highest record in 2020, official statistics show.
According to the figures released on Tuesday, the far-right crimes recorded by German Police reached 23,064 cases — an increase of about six percent — last year, the highest figure since records began in 2001.
Presenting the figures at a press conference in Berlin, Interior Minister Horst Seehofer stressed that "right-wing extremism remains the biggest threat to our country" and had left a "trail of blood" through Germany in recent years.
He also cited such heinous far-right crimes as the assassination of pro-refugee politician Walter Lubcke, the head of Kassel regional government, in 2019 and a racist attack in Hanau in 2020, which led to the death of nine people.
The 2020 figure just exceeds the previous high of 23,555 recorded in 2016, while the overall number of politically motivated crimes hit a new all-time high of 44,692 in 2020.
Seehofer said the figures demonstrated a "brutalization" of German society.
Violent crimes classified as political in nature included 11 murders and 13 attempted murders, Seehofer said.
He also stressed that in a year that "the pandemic has caused further polarization" in the political discussion, the number of politically motivated crimes was a "yardstick for the mood in society."
"They are unsettling, above all because they show that the trend of recent years is continuing," the German minister added.
Meanwhile, according to the victims' group VBRG, a survey conducted in eight of Germany's 16 states found that three to four people are targeted by right-wing extremist attacks per day.
Judith Porath, the chairwoman of VBRG, also confirmed that the attacks mostly targeted refugees and black Germans, before adding that anti-Asian violence had also escalated since the pandemic began in March 2020.
*
Welcome to VBRG, the Association of Counseling Centers for Victims of Right-wing, Racist and Anti-Semitic Violence in Germany
VBRG is committed to providing victims of right-wing, racist and anti-Semitic violence across Germany with access to counselling and support. Its members operate in a professional, independent, free-of-charge and partisan (pro-victim) manner. At present, 15 independent counselling organizations for people affected by those crimes in 13 of Germany's federal states are members in the association VBRG.
Every year, our member organizations counsel and support hundreds of persons affected by right-wing, racist and anti-Semitic violence. In doing so, they draw on two decades of experience and considerable expertise. They support those directly affected by attacks, threats, arson and assault as well as witnesses, relatives and communities.
This support is provided confidentially, on site and anonymously on request. The counselling services of all of VBRG's member organizations give priority to the victims´ perspectives and their desire to overcome the material and immaterial consequences of an attack.
All too often, right-wing and racist violence and its consequences are ignored, downplayed or never made public. Together with our member organizations, we render the scope of hate violence visible by means of reliable monitoring, independent statistics and analyses.
The association and its members have been working towards and support the effort to establish national and international network of NGOs providing counselling and support for victims of right-wing, racist and anti-Semitic violence and other hate crimes.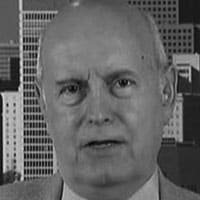 Jim W. Dean is VT Editor Emeritus.  He was an active editor on VT from 2010-2022.  He was involved in operations, development, and writing, plus an active schedule of TV and radio interviews.  He now writes and posts periodically for VT.
ATTENTION READERS
We See The World From All Sides and Want YOU To Be Fully Informed
In fact, intentional disinformation is a disgraceful scourge in media today. So to assuage any possible errant incorrect information posted herein, we strongly encourage you to seek corroboration from other non-VT sources before forming an educated opinion.
About VT
-
Policies & Disclosures
-
Comment Policy
Due to the nature of uncensored content posted by VT's fully independent international writers, VT cannot guarantee absolute validity. All content is owned by the author exclusively. Expressed opinions are NOT necessarily the views of VT, other authors, affiliates, advertisers, sponsors, partners, or technicians. Some content may be satirical in nature. All images are the full responsibility of the article author and NOT VT.