by Fabio Giuseppe Carlo Carisio for VT Mediterranean
Versione Originale in Italiano
Money. The history of humanity is always a question of money or bartering. In the Old Testament Esau sold the birthright to Jacob for a dish of lentils when he was hungry: only to then request the inheritance back, triggering a family conflict when he realized that what he had given up was the entire inheritance of the people which later became of Israel (name chosen by Yahweh to bless Jacob and his descendants who became famous for the tribe of Judah).
Here is therefore revealed, in a detailed article by Russia Today (whole article below), the reason why American President Joseph Biden hesitates in resolutely requesting a truce for the war that has been going on for a week between Hamas, an extremist political-paramilitary group of the Palestinians in the persecuted Gaza Strip, and Benjamin Netanyahu, who despite being a premier not yet recognized by Parliament has unleashed hell by massacring alleged Muslim terrorists but also civilians and many children. Up to the destruction of the Gaza Tower which housed the editorial staff of AP (Association Presse) and the Qatari TV Al Jazeera.
Orthodox Jews "Anti-Zionists" and Christians against Bibi's War. Children's Massacre in Gaza's Strip (update)
There is a deal worth 735 million dollars for the sale from the US to Israel of "stupid" bombs (to be transformed into "smart") which the US Congress can oppose by May 25th, in the absence of disputes, the agreement it will become executive. Therefore, the request of the POTUS (President of the United States of America) for a truce on Gaza cannot become an imposition on Tel Aviv because if the Israeli PM "eternally pro tempore" Bibi decides not to accept it, it would put the business approval of that war material at a time when many Democratic MPs are in turmoil precisely because of Biden's decisive failure to intervene, already culminating in the slap in the face by US diplomacy when he vetoed a UN resolution in the United Nations Security Council last week.
Italy Halts Bombs for UAE-KSA used in Yemen. Years after Protests against BlackRock's Fundings
The arms issue in the Middle East was initially addressed with energy by the Biden administration which imposed a blockade on exports to the United Arab Emirates by the American multinational Raytheon, one of the most important defense corporations in the world, for assembled bombs. for Saudi Arabia which uses them in the war against Shiite Houti separatists in battered Yemen despite the UN embargo. This also led Italy to block the export of components of explosive devices built by RWN in Sardinia, in a subsidiary of the German Rheinmetall, precisely by virtue of the sub-contract received from Raytheon.
All this has led some Weapons Lobby experts to suspect that the increase in bomb deals with Israel, a historic ally of the Kingdom of Saudi Arabia in the Middle East despite the occasional conflict between Zionists and Sunni Islamists, to mediate in the sale…
There is another important reason that may have led Biden to proceed with the brake on the warmonger Bibi who has done everything to unleash a war also in Syria: in Israel, Prime Minister Netanyahu has in fact imposed a massive vaccination campaign, even resulted in complaints to the International Criminal Court in The Hague for violation of human rights, using only the vaccine of the American Pfizer of New York, one of the main sponsors of the election campaign of the new Democratic president …
WUHAN-GATES – 26. SARS-2 Bio-Weapon & Gold Vaccines. From CIA-WHO Tests funded by Gates to EU Summit with Pfizer, Biden's sponsor, before Pandemic!
«It is learned from the Knesset Finance Committee that Israel has already paid Pfizer-BionTech $ 788 million for the 15 million doses it has procured in the past few months. Far more than in the United States and the European Union and this would explain the US pharmaceutical giant's immediate willingness to supply the Jewish state with millions of ampoules. Netanyahu also made Israel a sort of laboratory available to Pfizer to study the efficacy and adverse effects of vaccinations. Now we learn of this new huge investment, anticipated by Netanyahu himself who spoke at the beginning of the month of the need to guarantee the country another millions of doses for a possible second immunization campaign .
This is what Michele Giorgio wrote in the Italian newspaper Il Manifesto last March 27 in relation to the controversies that arose in the country because the Israeli Ministry of Health had asked the government to approve the expenditure of 2.1 billion dollars for the purchase as soon as possible. millions of other doses of vaccines. This was highlighted by the television network Kan before there were the votes for the renewal of the Parliament, remained since then still without the outcome of a government agreement after Netanyahu could not find a majority in support of his investiture as premier and the Israeli President Reuven Rivlin instructed Yair Lapid, the current leader of the opposition, to seek the necessary political support before the conflict broke out in the Gaza Strip.
Zionist Lobby – 1. Singer (Elliott) & Fink (BlackRock) within Gates-Soros in Covid Big Pharma's Business(GSK & Gilead)
As highlighted by Gospa News in various reports, this pharmaceutical multinational is controlled by the London-based GlaxoSmithKline (in turn financed by Bill Gates, megadonor of the Democrats) which just recently was the subject of a substantial financial investment by the Elliott fund of the republican billionaire Paul Singer, open supporter of the cause of the Zionist Movement, in a perfect "bipartisan" agreement between GOP and Dem, typical expression of the Deep State …
Read more … Chinese Deep State behind the laboratory SARS-2 virus …
Fabio Giuseppe Carlo Carisio
© COPYRIGHT GOSPA NEWS
no reproduction without authorization – Versione Originale in Italiano

---
MAIN SOURCES
Secretary of State Blinken says US working 'behind the scenes'
to end Israel/Palestine violence…
despite new $735mn arms deal
by Russia Today, posted on May,17, 2021
US Secretary of State Tony Blinken has said that the Biden administration is working "behind the scenes" to end the violence in Israel and Palestine. Yet the administration intends to sell Israel $735 million worth of bombs.
Amid global calls for restraint, Israel and Palestinian militant group Hamas have continued to trade rockets and missiles for the past week. 10 Israelis have been killed, and around 200 Palestinians, including at least 58 children, have lost their lives, according to Palestinian sources.
Blinken announced on Monday that the US has "been working around the clock through diplomatic channels to try to bring an end to the conflict." Speaking at a joint briefing with Denmark's foreign minister in Copenhagen, Blinken said that the Biden administration was working "intensely," in a "behind the scenes" effort to restore peace to the region. "We are ready to lend support if the parties… seek a ceasefire," Blinken added, calling on both sides to protect civilians.
BIDEN PROTECTS NETANYAHU'S MASSACRE AND APARTHEID. US blocks UN's Resolution while Israel rejects Hamas's Truce Offer
Neither side has openly expressed interest in a ceasefire, though the BBC on Monday cited local media reports that Hamas had approached Israeli officials with an offer to cease hostilities, only to be rebuffed. In a televised address on Sunday, Israeli Prime Minister Benjamin Netanyahu declared that his country's bombing campaign on Gaza would continue in "full force," and that Israel "wants to levy a heavy price" on Hamas.
And despite Blinken's appeal for calm, the Biden administration is pressing ahead with a massive arms sale to Israel. According to a Washington Post report that broke hours before his speech in Copenhagen, the administration officially notified Congress on May 5 – a week before Hamas' rocket offensive on Israel began – that it intends to sell $735 million worth of weapons to the Jewish state. The bulk of the shipment, the Post reported, consists of Joint Direct Attack Munitions (JDAMS) kits. These kits bolt onto ordinary 'dumb' bombs, transforming them into precision-guided munitions.
WarGames within Us-Israel Alliance: Iron Dome in Persian Gulf. CentCom Chief in Tel Aviv, Mossad in Washington
Lawmakers have 20 days to object to a weapons sale once notified, but support for Israel is a rare issue with bipartisan support in Washington. President Biden himself spoke to Netanyahu on Friday and reiterated Israel's "right to defend itself," while Republican Senator Ted Cruz announced the same day that he would soon travel to Israel "to assess what they need to protect their national security." Throughout the Obama, Trump, and Biden administrations, the US has given Israel $3.8 billion per year in military aid.
Sanders says US must 'Take a Hard Look' at nearly $4 Billion in annual military aid to Israel
Although support for Israel has remained unwavering between administrations, there is growing opposition on the left to the US' willingness to finance the country's military exploits. Rep. Mark Pocan (D-Wisconsin), who together with more than two dozen of his progressive colleagues has asked Blinken to condemn Israel's construction of settlements and forced evictions on Palestinian-claimed land, declared last week that "US aid should not be funding" Israel's military activities.
Pocan's views are shared by some of the most recognizable names in his party's progressive wing – New York's Rep. Alexandria Ocasio-Cortez and Minnesota's Ilhan Omar to name two – but Democrat and Republican leadership in the House and Senate are resolute in their support for Israel, as is Biden, whose campaign promised an "unbreakable commitment to Israel's security."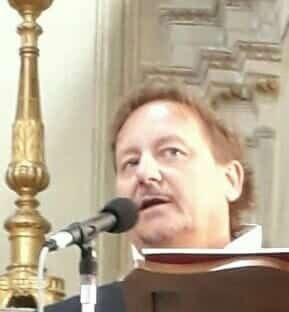 Fabio is Director and Editor of Gospa News; a Christian Information Journal.
Fabio Giuseppe Carlo Carisio, born on 24/2/1967 in Borgosesia, started working as a reporter when he was only 19 years old in the alpine area of Valsesia, Piedmont, his birth region in Italy. After studying literature and history at the Catholic University of the Sacred Heart in Milan, he became director of the local newspaper Notizia Oggi Vercelli and specialized in judicial reporting.
For about 15 years he is a correspondent from Northern Italy for the Italian newspapers Libero and Il Giornale, also writing important revelations on the Ustica massacre, a report on Freemasonry and organized crime.
With independent investigations, he collaborates with Carabinieri and Guardia di Finanza in important investigations that conclude with the arrest of Camorra entrepreneurs or corrupt politicians.
In July 2018 he found the counter-information web media Gospa News focused on geopolitics, terrorism, Middle East, and military intelligence.
His articles were published on many international media and website as SouthFront, Reseau International, Sputnik Italia, United Nation Association Westminster, Global Research, Kolozeg and more…
His investigations was quoted also by The Gateway Pundit, Tasnim and others
He worked for many years for the magazine Art & Wine as an art critic and curator.
ATTENTION READERS
We See The World From All Sides and Want YOU To Be Fully Informed
In fact, intentional disinformation is a disgraceful scourge in media today. So to assuage any possible errant incorrect information posted herein, we strongly encourage you to seek corroboration from other non-VT sources before forming an educated opinion.
About VT
-
Policies & Disclosures
-
Comment Policy
Due to the nature of uncensored content posted by VT's fully independent international writers, VT cannot guarantee absolute validity. All content is owned by the author exclusively. Expressed opinions are NOT necessarily the views of VT, other authors, affiliates, advertisers, sponsors, partners, or technicians. Some content may be satirical in nature. All images are the full responsibility of the article author and NOT VT.